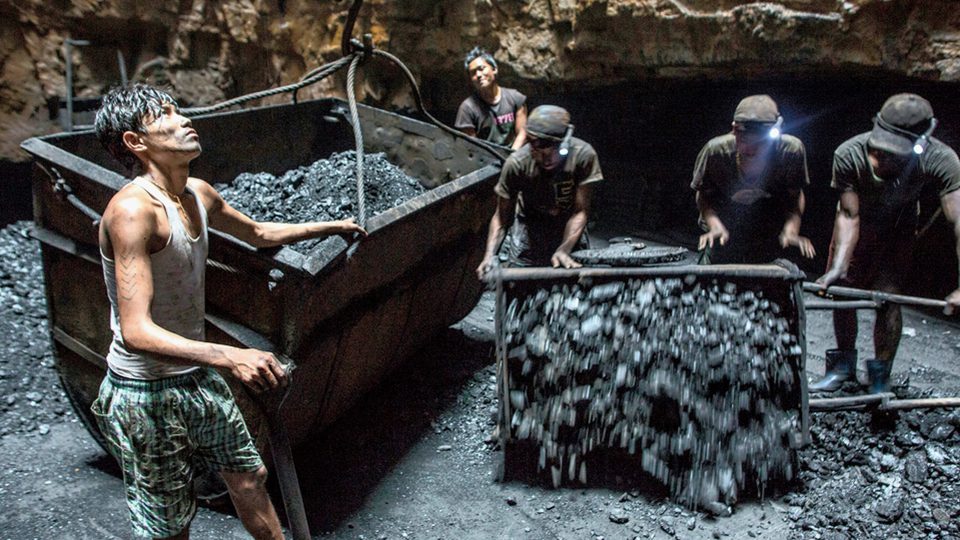 Hundreds of illegal coal trucks ignore ban in Meghalaya
Meghalaya police detected at least 17 trucks which were illegally transporting coal in violation of the National Green Tribunal (NGT) orders, in the first week of this month.
These are just a few of more than 400 reported cases since April 17, 2014, when the green tribunal directed that illegal coal mining in Meghalaya should come to a halt.
The ban came after the tribunal acted on an application filed by the Assam-based All Dimasa Students' Union and the Dima Hasao District Committee on April 2, 2014. The All Dimasa Students' Union had said illegal rat-hole mining in Jaiñtia Hills was polluting the Kopili river, which made it acidic.
Although the tribunal and the Supreme Court had permitted transportation of the extracted and assessed coal at various intervals, the NGT had on August 31 refused to lift the ban on rat-hole coal mining in Meghalaya.
"We direct that orders of the ban of rat-hole mining will continue, subject to further orders of the Supreme Court. Ban of transportation of the mined mineral will also continue," the NGT had noted.
Also read: RTOs to suspend the licence of overloaded commercial vehicles
A bench of the Supreme Court is likely to hear pleas to lift the ban on Monday.
A look at the records from Meghalaya police available online reveals that since April 2014 and till November 7, 2018, there have been at least 477 reported cases of violation of orders passed by the tribunal. This year, there have been at least 40 reported cases so far mainly concerning illegal coal transportation.
In 2015, a report by the East Jaiñtia Hills district administration claimed that 327 cases of illegal mining were detected in the district in the last few months. These 477 violations include illegal coal mining, illegal transportation, and transporting coal beyond the permissible limit.
Coal trucks were detected/seized, drivers and handymen and coal mine labourers arrested, while there were complaints against government officials for facilitating illegal coal transportation.
The reported cases are from the coal-rich belts and the transit routes encompassing East Jaiñtia Hills, West Jaiñtia Hills, East Khasi Hills, West Khasi Hills, South West Khasi Hills, Ri Bhoi, and East, West and South Garo Hills districts.
The state government, on September 27, during the autumn session of the Assembly, had said since 2014 and until September 2018, there was only a single case of illegal coal mining, which was detected in the state, and that was in 2015.
No persons were arrested for illegal mining.
According to police records, there were several individuals who were arrested for illegally extracting coal.
Chief minister Conrad K. Sangma, who looks after the mining and geology department, had said only two trucks were seized since the ban in 2014. The seizures were made in 2015 while Rs 5 lakh was realised by individuals who were arrested.