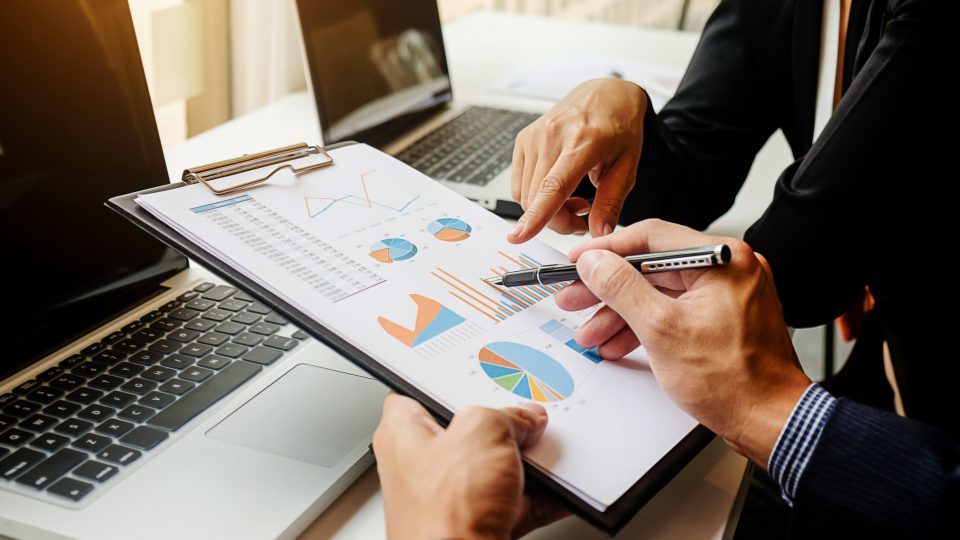 7 KPIs Every Fleet Manager Should Track
Fleet management includes smooth and efficient transportation planning, coordination, and execution. The success of the supply chain process depends on a reliable and uninterrupted vehicle network. The fleet bridges the physical gap between supply and demand by making the exchange of goods as smooth as possible.
A fleet manager not only checks each vehicle individually but also the entire vehicle system and its functions. Fleet size and operating hours vary from company to company. While that may be the case, categories of KPIs that are essential in maximizing performance remain the same, which are safety and efficiency.
Safety KPIs actually describe the behavior of drivers on and off the road. This safety data has been expanded to describe the driving ability of the vehicle. These include average driving speed, vehicle maintenance, and tracking accidents.
In contrast, Efficiency KPIs focus on making the most out of the available resources. These include fleet utilization, fuel consumption, route optimization, and fuel economy (per vehicle).
With that in mind, here are the 7 key performance indicators that every fleet manager should track to optimise fleet performance:
Reading the mileage of vehicles in your fleet can provide you with a wealth of information and insights. You can use them to schedule preventive maintenance and determine when the vehicle or driver needs to be replaced.
Vehicle Maintenance Alerts
If you are aware of maintenance issues in your fleet, you can resolve them directly before they escalate to serious issues. The combination of fleet management software and telematics can issue real-time warnings in the event of diagnostic problems. You can quickly take corrective measures and track these issues for analysis.
Tracking these errors will help you better plan maintenance schedules and keep an eye on vehicles that are prone to frequent breakdowns. This information not only helps you decrease your fleet's downtime, it can also help you decide whether you need to go for a different vehicle model.
Manage your fleet efficiently with LocoNav's Fleet Management Solutions!
Tracking accidents and implementing safety procedures can help reduce unnecessary costs for your fleet. Fleet metrics such as driver behavior and driver vehicle inspection reports can help you understand how to reduce liability and avoid fines and accidents and reduce your expenses.
The lower the total number of accidents, the lower the cost of your fleet. Tracking the frequency of accidents and the cost of accidents allows you to understand the effectiveness of your fleet safety plan.
Monitoring asset utilization can not only extend the service life of the vehicle but also enables the company to get the maximum benefit from vehicle investment. Tracking the average driving distance during daily use is critical to maintaining a constant fleet size. With the push of a button, unnecessary purchases of delivery vehicles can be prevented.
Appropriate software will also provide fuel economy analysis, making it easier for you to pay state fuel taxes and optimizing routes to shorten the distance between stops, thereby reducing overall fuel consumption.
Each company has unique requirements for its fleet and last-mile operations. The ability to uniquely model these requirements is critical to achieving desired results in a manner consistent with business processes. No optimization mechanism can fully solve all the planning problems that the company may face.
The ability to model strategic and operational processes with optimizations designed for them is essential to obtain the best results. The delivery lifecycle of scheduling, route planning, and transportation and tracking processes enables companies to maximize productivity at every step of the delivery and last-mile process.
Real-time tracking and calculation of fuel consumption and costs can help improve fuel economy through data-driven decision-making. Therefore, tracking and calculating fuel consumption allows the fleet to gain a deeper understanding of the company's fuel efficiency. The last mile solution enables managers to view historical fuel usage data and identify usage patterns that lead to wasted fuel.
A good fleet management software can help track these KPIs successfully, communicating with you all the important data so that you can understand your fleet's performance and pitfalls.
Quick Read: Reduce Your Fuel Consumption with Fleet Management Technology
Quick Read: A 6-Point Guide to Improve Your Driver's Safety