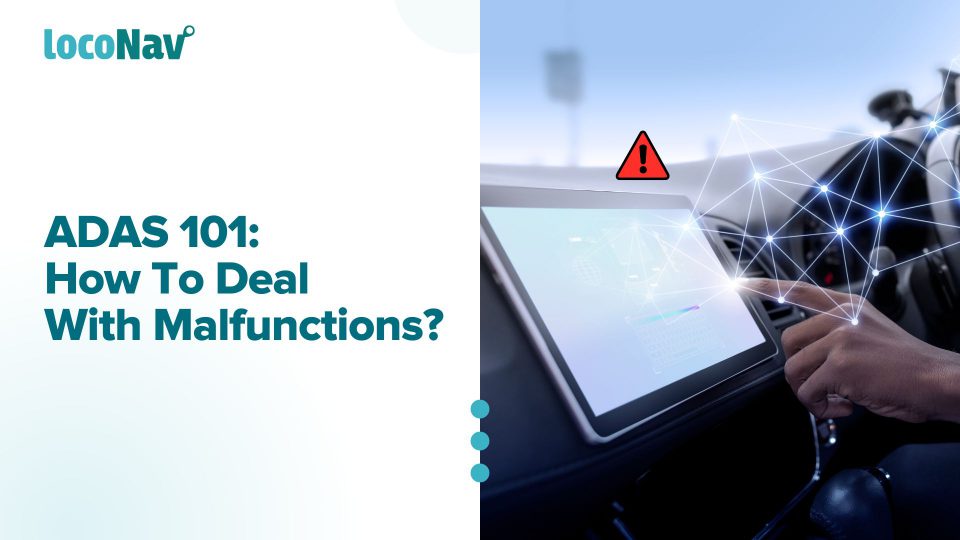 What To Do When Your ADAS Malfunctions?
It will not take long to discover examples of ADAS systems operating poorly due to insufficient vehicle calibrations. Case after case of brakes activating unexpectedly, a car's steering wheel attempting to pull a driver off the road, or tests demonstrating a vehicle's incapacity to brake in time before crashing with test objects can be found all over the internet.
The purpose of this article is not to scare you, but to demonstrate how critical it is to calibrate ADAS systems. It is amazing how much help we get from these features and how successful they can be in keeping roadways safe.
If you are reading this as a fleet operator, you may receive collision repairs, windshield replacements, and alignment or suspension work often. This blog is meant to highlight the importance of a well-functioning ADAS. It will empower you to ask about calibration methods before your vehicle is returned to you in order to run a safe fleet.
Advanced Video Telematics Solutions at Ridiculously Accessible Prices!
Types of ADAS Malfunctions
The first step to understanding the importance of an ADAS system that functions properly is to find out the type of errors that can come up in it. An AAA research investigated the incidence of flaws in ADAS. They looked at 4,000 kilometres of typical driving scenarios. They discovered that these systems failed every eight kilometres on average. They were discovered to fail during lane exits and approaching forward crashes, for example.
Furthermore, the systems that controlled acceleration, braking, and steering were discovered to abruptly disconnect. Drivers were obliged to seize control of their vehicles in order to avoid a collision.
Here are some common types of malfunctions that you can come across in your ADAS solution:
Emergency brake failure
Lane departure malfunction
Driving too close to a guardrail
Driving too close to a centerline
Next Steps for ADAS Malfunction
A simple windscreen replacement can have an impact on ADAS calibration. It is critical that you have an expert recalibrate your ADAS systems to guarantee they are functioning properly. Before your vehicle is returned to you, ensure that your ADAS systems have been recalibrated. Calibration can be divided into two types:
On The Go Calibration
In mobile calibration, a portable device is plugged into the automobile, and it is driven at a predetermined speed to accustom the vehicle to certain conditions. The criteria will be provided by the vehicle manufacturer to guarantee that you are calibrating the vehicle appropriately.
Fixed Calibration
Fixed calibration is one that is performed in a specially constructed workplace. To ensure an accurate result, a specialised Camera and Sensor Calibration Tool is required, and technicians resort to manufacturer calibration settings.
Future Scope of ADAS
Aside from safety, driver assistance systems could provide other benefits such as enhanced traffic awareness, lower insurance rates, increased fuel efficiency, and better infrastructure utilisation. Fewer traffic accidents mean fewer traffic delays. Future automobiles will speak with one another as ADAS and connection features begin to collaborate, making it easier to manage roads (and perhaps correlatively reducing driver stress). Repair and maintenance expenses will fall as a result of fewer traffic bottlenecks and more productive driving experiences, resulting in lower insurance premiums. This will naturally boost fuel efficiency.