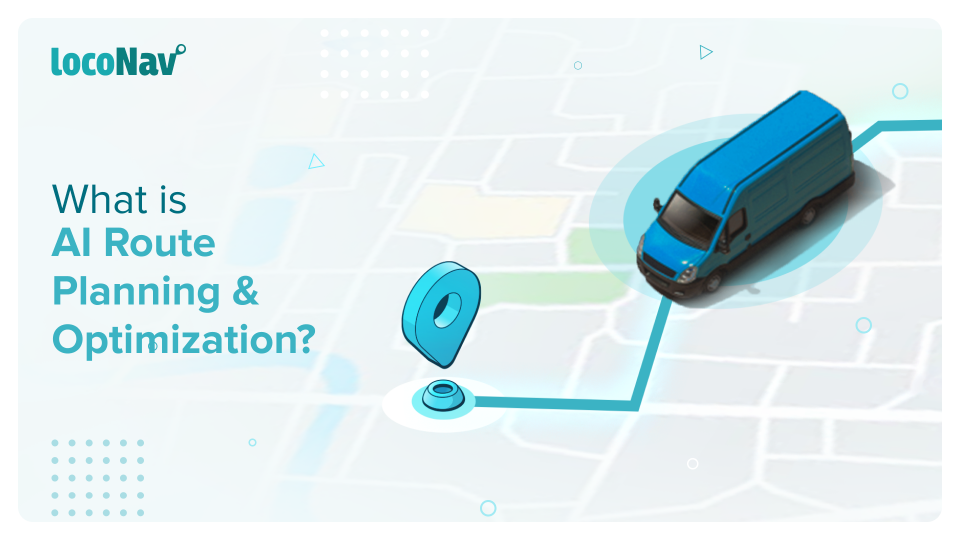 Optimizing Route Planning with AI-Powered Solutions
One of the most important components of trip planning is route optimization, which ensures that deliveries are always on time and at the lowest feasible money and fuel consumption. However, there are various factors that go into route planning, and most of them must be operational and trustworthy in order to be of any real benefit.
AI machine learning and cloud data are reshaping the route optimization game. AI is constantly retrieving data, adapting from it, and assessing new approaches to ensure that vehicles take the most efficient route in real-time. AI route planning algorithms learn about traffic conditions, forecast obstacles such as weather conditions, and account for them while rerouting.
What is AI Route Planning?
AI-powered route planning can help the transport and logistics industries integrate data from various sources and make intelligent judgments regarding travel routes. The unparalleled availability of computer power and Big Data analysis promises significant rewards for transport companies who invest in AI.
The transportation industry's brightest brains are harnessing AI capabilities to improve route planning systems in the following ways:
Benefits of AI Route Planning
AI route planning systems add long-term benefits to the transportation ecosystem by forecasting resource allocation restrictions. They allow planners to take preventative actions to avoid overcrowding specific channels. The load pooling technique is used by the AI algorithms built for this purpose to rationalize operations.
With these methods, air, land, and maritime transport planning may maximize resource usage. Labor, luggage handling equipment, trucks, and space are all taken into account. Daily schedules and transportation-related maintenance activities are optimized by AI resource allocation engines.
Reducing Operational Cost
Transport corporations can employ AI route planning to condense transportation routes, cars, and employees to control expenses as needed. Capacity utilization algorithms, similar to those used in logistics, can be implemented in GIS data to cut expenses on vehicles that are not carrying people.
AI can also assist transportation corporations by including simulations that execute cost-cutting measures. Damage claims along transportation routes can also be reduced. It can help price negotiations for high-risk routes by improving damage mitigation measures.
Reducing Time Spent Stuck In Traffic
AI route planning solutions are one of the most effective strategies to avoid wasting fuel and time due to deteriorating traffic conditions. While manual route planning may give an idea of where the traffic is bad at what times and how that affects ETAs. AI route planning may do more: it can intimate traffic patterns over time and seamlessly account for them while routing. This means that your drivers will be able to avoid traffic bottlenecks more successfully, and you will be able to account for unavoidable traffic delays when computing ETAs more readily.
To summarise
AI route planning is the process of determining the most efficient and quickest sequence for stops while minimizing drive time and distance. Route planning is becoming a more streamlined procedure as artificial intelligence evolves. With this capability at your disposal, you can continually ensure that the most efficient routes and processes are used.