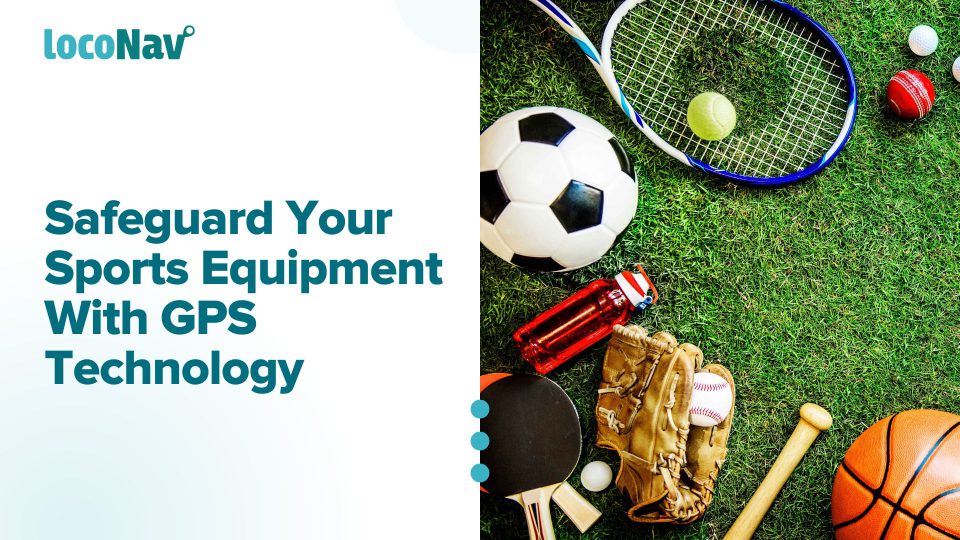 How To Use GPS Technology In The Sports Industry?
GPS tracking systems are now used for much more than just online mapping and navigation. These technologies have already demonstrated their utility for a variety of businesses (such as in the transportation and logistics industries) and non-commercial applications (such as rescue operations). In this blog, we will focus on one specific area where GPS-powered products are in high demand; GPS tracking technology in sports.
GPS technology in sports can be primarily used for 2 purposes:
Athlete Tracking
Sports Equipment Tracking
Keep reading to learn more about the significance of these solutions, their function in the industry, and some shining examples of how GPS monitoring technologies are being used in sports.
GPS Technology for Athlete Tracking
GPS tracking technology for sports enables the collection of the following data which can help analyse and improve athlete performance.
Understanding how an athlete performs is critical for increasing the efficacy of training. Trainers benefit from having the most precise, real-time data access for crafting the best training approach, which GPS training gadgets and connected applications make feasible.
A large percentage of training apps allow users to collect not just real-time data but also data history and analytics. Instructors can use ready-made data analysis, which reduces the risk of human mistakes greatly compared to evaluating data on their own.
GPS technology has been extensively used in the sports sector over the past two decades, particularly in field games where player positioning is critical. GPS trackers enable coaches to observe where each player is at any one time throughout the game.
When it involves team field sports, coaches must understand each team member's condition and performance. The exact data given by GPS trackers make it very easy to monitor these variables.
This characteristic is especially beneficial in racing sports. GPS technologies can be used to plan training routes, track distance travelled, and analyse speed during practice or competition.
GPS Technology for Tracking Sports Equipment
Your sports equipment is a valuable and costly item. Without it, there would be an expensive investment and a learning curve for new equipment. GPS technology can provide that piece of mind and theft recovery. Because of its compact size and lightweight, it is ideal for concealing. The extended battery life of GPS devices allows for longer flights or time away from you while in travel.
You can use the following GPS device features to safeguard your sports equipment:
Set a radius for 360-degree perimeter zones (geofence). Set up these zones around your equipment. You can configure alerts to be issued when the device leaves or enters specified zones or both. On your control panel, a notification will sound with a warning message.
Another wonderful tool for having absolute control of your equipment is the motion alert, which notifies you of any unauthorised movements and allows you to track your device just when necessary, preserving battery life and saving credits.
GPS devices are small and light enough to hide in any, yet with the ability to track every 10 seconds, you will always know its exact location. This is really beneficial for theft recovery.
You can view your location history using the control panel's infinite history feature.
View your speed, time, and routes. This allows you to plan routes, analyze times and distances, identify areas for improvement, and analyse your performance.