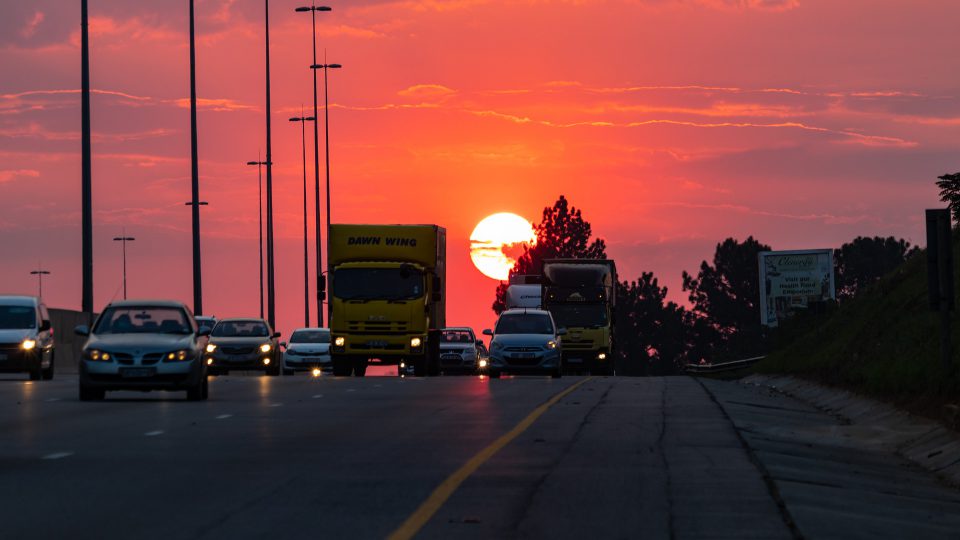 Video Telematics: A Game Changer For Fleet Managers In South Africa
With the flow of people and goods, road infrastructures serve as the backbone of South Africa's socio-economic activity. The road network is approximately 750,000 kilometers long, making it the tenth-longest in the world.
National, provincial, and local road authorities are all responsible for these routes. The majority of national highways are paved, and gravel roads make up moreover 80% of the provincial network.
The backlog of road maintenance in South Africa is projected to be R197 billion. The government has limited funding to satisfy road maintenance and network development needs as a result of the growing number of vehicles and quickly growing towns and cities which has culminated in an increasing number of road accidents.
There is bound to be some back-and-forth debate about who was at fault in an accident. Whether another driver was at fault or your own. If a picture is worth a thousand words, a video is worth a million. As a result, dashboard cameras are becoming increasingly common (or dashcams). When a vehicle is turned on, these cameras are hooked into the vehicle and instantly switch on and begin recording. Dashcams come aided with video telematics solutions, a technology that uses video-based telemetry to enhance your fleet's performance and give you visual insights, backed by data, on how your vehicles are being driven and handled.
What is a Dashcam?
A Dashcam is an inside-the-vehicle video camera. The majority of dashcams record both audio and video in real-time. Digital Video Recorders (DVRs) or In-Car Cameras are other names for these cameras.
While driving a vehicle, the dashboard-mounted cameras record the sights and sounds, enabling video recording to record what happens on the road or in the car. Most dashcams are installed on the windshield rather than the dashboard. The majority of the cameras are forward-facing, however, dual-lens cameras (road facing and driver facing) are becoming increasingly common.
All of these cameras operate in a similar manner. As soon as the car starts, the camera immediately turns on and begins recording. Some cameras can record in High Definition and provide excellent video quality. The GPS module is either built inside the camera or is an external module, depending on the camera. The speed, driving route, and video are all saved on a Memory card / Micro disc card, which you can easily detach from the dashboard camera and connect to your computer via an adapter ( USB or memory card). To access the details, you must first install the software that came with the camera.
Advanced Video Telematics Solutions at Ridiculously Accessible Prices!
Dashcams in South Africa
From an international perspective, South Africa is a relatively mature telematics market with a high penetration rate.
According to statistics from market research firm Berg Insight AB, the number of active fleet management systems in South Africa will expand at a compound annual growth rate of 14 percent, from 1.3 million units in 2017 to 2.5 million by 2022.
According to the survey, low-end tracking systems account for a significant portion of installed fleet telematics systems in the region. Light fleet management systems, such as stolen car recovery systems with basic fleet management functions, fall under this category.
Video Telematics in South Africa: Need of the hour

Dashcams, with advanced video telematics solutions, are poised to change the landscape of transportation across the world. In emerging markets like South Africa, as the road network strengthens, so does the need to deploy video telematics solutions. With this in place, fleet owners can expect to see a significant improvement in the following:
Prevention of Fleet Misuse & Theft
Motor vehicle theft reported an estimated 88,000+ incidents in 2019-2020 in South Africa. This is a serious concern for fleet managers that can be resolved using Dashcams. Anyone else driving your vehicle, apart from the company vehicle driver, can be tracked. You will know exactly how your fleet driver treated your vehicle. Dashcams with GPS will also show you the path you took and the speed at which the vehicle was driven.
Dashboard camera recorders can help improve fleet management and fleet maintenance in the fleet management and vehicle logistics industries. They can be used in conjunction with vehicle tracking systems to effectively monitor speed, route, and general driving behavior.
Dashcam feeds can disclose lane changes that aren't necessary, a lack of following speed limits, and a variety of other unsafe driving behaviors. This can help reduce collisions as well as the high costs of vehicle maintenance due to excessive wear and tear.
Clear Evidence in Case of Accidents
South Africa's annual road deaths, which average 14,000 and are among the world's highest, have been labeled as a national issue. The economic cost of deadly accidents is substantial, in addition to the devastating human death toll.
Now the question lies in who will bear the economic costs in cases of accidents.
When you're in a road accident, a dashcam can act as an eyewitness and provide true documentation of what happened. The only way to prove your claims in a court of law is to have a dashcam film. They are adept at reconstructing road accidents and determining what caused them.
When huge SUVs and commercial trucks are involved in an accident, they are sometimes unfairly accused. Many drivers have also been accused of lane hogging, tailgating, and other driving practices that may have contributed to the collision. These drivers frequently use Dashcams, which may provide proof that they are not at fault.
Fighting Corruption & Fraud
Bribery, undue favoritism, and the private exploitation of public resources are all examples of corruption in South Africa.
Some dishonest individuals may create a crash on purpose and then accuse the opposite side. They might try to extort money from the victim or fabricate injuries to get insurance companies to pay. Dashcam video footage may be the ideal tool for catching these con artists in the act.
The Dashcam can be an extremely useful tool for a driver who has been wrongfully accused of soliciting a bribe by a traffic official. He will not only have evidence of his driving before being stopped, but he may also be able to record the subsequent dialogue.
There are a plethora of options to report bad driving to both transportation authorities and fleet managers nowadays!
Drunk drivers, inattentive drivers, dangerous drivers, and road rage incidents can all be reported using video evidence from a Dashcam. The Dashcam video is unequivocal confirmation of what occurred. With the awareness that they may be caught on video, this will also keep drivers alert and responsible while driving!
Promoting Road Safety & Driver Training
Dashboard camera recorder footage can be utilized as an instructional tool and in driver training. The movie is a great tool to demonstrate not only the dos and don'ts of driving safely but also to provide guidance and education.
Assisting Insurance Companies
Insurance companies may find it difficult to determine who caused an accident.
Insurance companies may begin to offer discounts to automobiles equipped with dashcams, similar to the reductions given to vehicles equipped with tracking devices. In reality, Dashcam footage can help insurers minimize claim processing time by allowing claim adjudicators to discover the facts much faster.
Several insurers are already successfully offering pay-as-you-drive insurance. Pay-as-you-drive insurance adjusts premiums based on a person's driving habits, rewarding safe driving while tracking and raising insurance costs for risky driving.
With so much disorder on our roadways, we must do everything possible to stay secure and protected from criminals. The possibility of being exploited by fraudsters and corrupt road users and officials is omnipresent, which includes not just reckless driving from those around us but also the threat of being exploited by fraudsters and unscrupulous road users and officials. We can expect to see a lot more drivers and fleet owners adopting video telematics as a part of their security modules in the future!