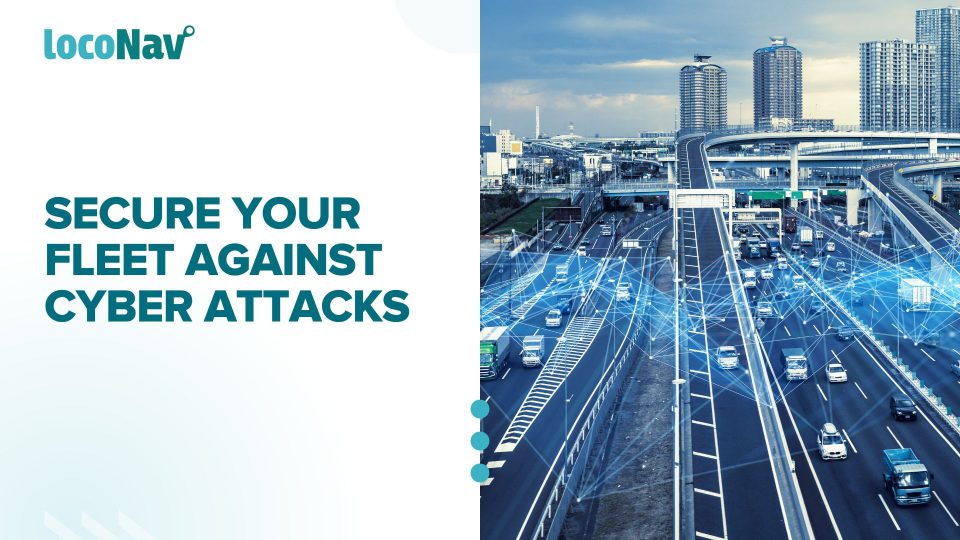 How To Minimise The Threat of Fleet Cyber Attacks
Cybercrime is increasing, and the economy is not helping. Cybercriminals are rapidly developing and expanding their attacks, taking advantage of the anxiety and uncertainty produced by the fragile social and economic circumstances. But how does cybercrime relate to fleet management?
Cybercriminals can obtain access to private information through a variety of methods, including fleet management data. They could use GPS-mimicking tools to create bogus GPS signals to hack into a fleet's GPS systems or gain access to the control unit itself. They can assume command of a fleet and its data once they have obtained access, making it vulnerable to theft. This endangers both your assets and the safety of your drivers.
This blog will guide you through cyber attack prevention for your fleet.
The Effect of a Cyber Attack on Fleets
When a cyberattack occurs, businesses often experience multiple levels of disruption. An attack may cause devastation, from negative PR to massive legal fines.
Managers must act swiftly after harm occurs to limit its impact. This diverts them from their customary duties, possibly bringing the company to a standstill. There are assets and data to recover, possible litigation to contend with, and the company's reputation to manage. All of this can be extremely expensive.
4 Ways of Protecting Your Fleet From Cyber Attacks
Employees are the ones who are most intimately associated with the fleets. As a result, they must be trained and kept up to date with the ever-changing technology by participating in any training programmes focusing on security threats and their management.
Employees must be informed of the dangers associated with the fleet management system. Employees' lack of expertise will result in potential risks that will severely impair fleet management.
To avoid hostile activity in fleets, management should guarantee that office personnel and drivers are up to speed on fundamental security management skills.
Have Control Over Your Vehicles
In addition to internal risks, vehicles must be observed and parked in a secure location. Management must guarantee that vehicles are parked exclusively in places where security cameras are installed for enhanced security and to prevent unauthorised persons from entering the vehicle.
To prevent information theft, the fleets' external ports and wireless connections must also be protected from unwanted access. Modern vehicles include the ability to obtain numerous information about hellish devices by just connecting a laptop to the vehicle's USB port.
If the vehicles are not properly parked, any unauthorised person can gain access to and misuse the vehicle's information. As a result, stringent control over vehicle access is essential for cybersecurity.
Invest in a Reliable Security Software
In today's environment, the majority of fleets are networked and autonomous vehicles. With modern telematics services engaged in logistics, it is critical to maintain cyber security by using the best software with sophisticated encryption for the devices to function properly without any other instructions that might impede or stop functioning.
Choosing the ideal software for your business is thus the key to having a robust telematic system in your fleets.
The firm or the fleet manager should reject any recommendations of unfamiliar software from an anonymous source since this might affect fleet management and result in significant losses for the organisation.
Upgrade Existing Software
The most important part of your fleet's cybersecurity to consider is software. If your software products are not frequently updated, you may be opening the door for hackers to target your fleets.
If there are any security-related bugs, the software vendor always upgrades their products on a regular basis. As a result, if you are irresponsible and your fleets are not fitted with such updated software that is updated against security issues, your fleet is particularly vulnerable to cyber-attacks.
As a result, we propose that you keep a close eye on your software and update it on a regular basis for extremely secure communication and automation in fleets.
With these measures in place, you can be confident that your company is taking the necessary efforts to keep your data safe and secure.