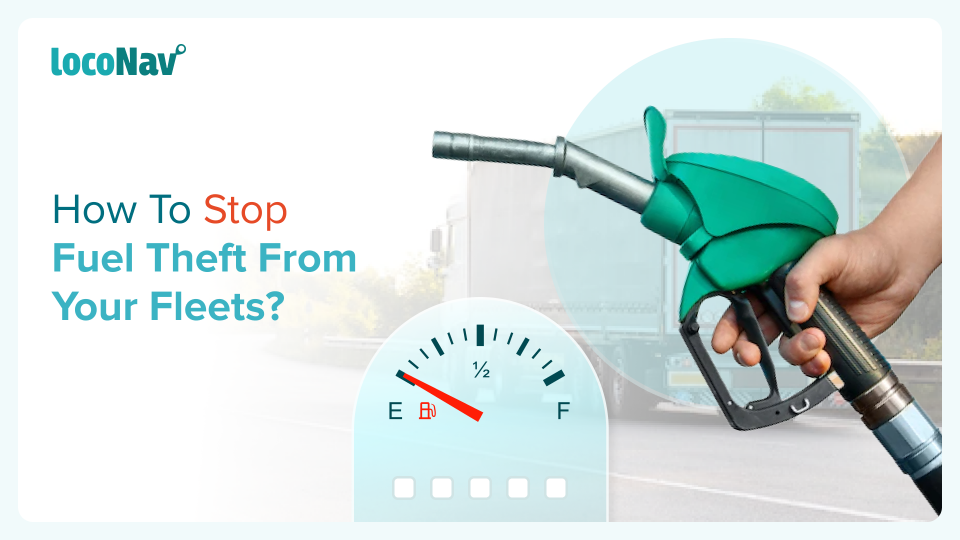 How To Stop Fuel Theft From Trucks?
Since fuel contributes to up to 40% of your company's operating expenses, the fuel in your truck is your company's lifeblood. Fuel theft is a significant problem throughout the world.  An explanation for the rise in fuel theft over the years could be the spike in fuel prices. As the cost of fuel rises, so does the likelihood of robbers targeting an open fuel tank.
You may not even suspect it, but if you run a fleet of vehicles, you are battling fuel theft. Be it a few small cars, a dozen industrial machines, or a few hundred heavy trucks, such incidents are more or less common in your firm, and you may be unaware of it. There are numerous theft possibilities, and they might cause far more trouble than just a few thousand rupees lost on the trip. Fortunately, you are not defenseless in the face of this type of behavior.
Here are the top 5 things you can do to prevent fuel theft:
EDUCATE YOUR DRIVERS
Fleet managers should teach and explain the potential of fuel monitoring to their drivers, as well as how it affects fleet profitability. 
Drivers should be informed of any systematic method created by their fleet management to combat threats such as fuel theft in order to reduce fuel losses.
Policies should specify what they expect from truck drivers in terms of filling and purchasing fuel. 
Basic precautions, such as thoroughly locking fuel caps and parking in designated areas, go a long way toward mitigating the problem.
EQUIP YOUR TRUCKS WITH SECURITY CAMERAS 
Most fleet owners install GPS trackers and security equipment in their vehicles. With the safety and insights obtained while their trucks are in transit, these gadgets enable fleet businesses to achieve more efficiency and profitability.
Consider purchasing security equipment with built-in video recording capabilities. 
Not only does this help with car insurance issues during accidents, but it also allows you to obtain video footage of events such as fuel theft.
USE FUEL MONITORING DEVICES
If you deal with big amounts of fuel, Fuel Management Systems, or FMS, is necessary (over 1,000 liters). These operate to provide you with real-time reporting down to the car registration, volumes pumped, and user.
SECURE YOUR PARKING SPACE
A decent quality, robust perimeter fence will prove to be problematic for fuel theft.
Consider installing security lights and motion sensors to detect any undesirable behavior when deciding where to place the tank.
Placing signage around the site or property highlighting the security measures in place may also dissuade thieves (and even vandals) from entering the location.
NOTE SUSPICIOUS ACTIVITIES
If you notice any vehicles or individuals surrounding your truck that you are concerned about, make a note of it or notify authorities. 
Some fuel thieves will scout a yard during the day in preparation for a nighttime attack. 
Remain aware of anyone behaving suspiciously in your yard, and if it's safe to do so, interact with them and ask what they're up to.
It's often said that prevention is better than cure, and it is completely accurate. If your vehicle's fuel economy is rapidly deteriorating, you should look into the problem, today! A fuel monitoring system improves fuel economy, which aids in the prevention of fuel waste. When you track vehicle upkeep and driver routes, you can use this information to make cost-effective decisions like developing more efficient driving routes and promoting improved driver behavior, both of which will enhance fuel economy.