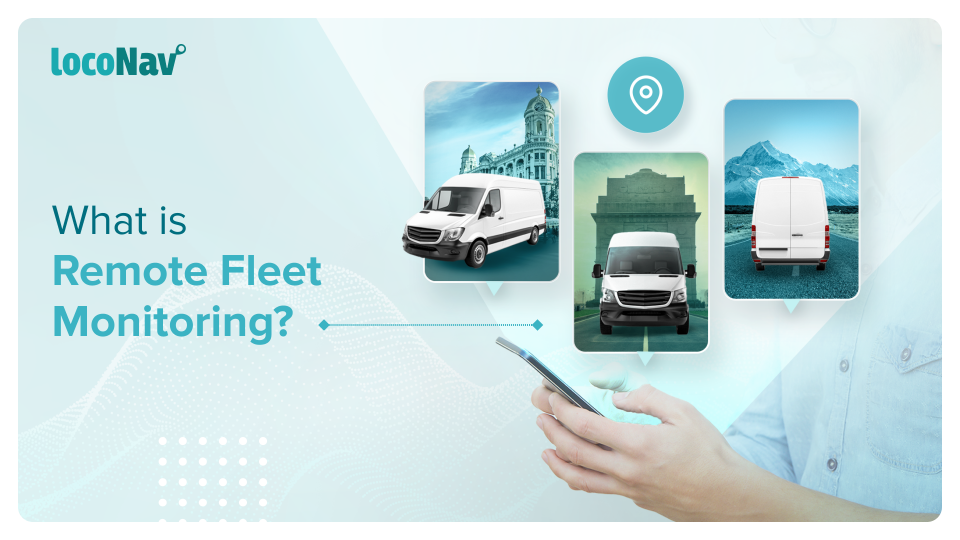 The What, Why, and How of Remote Fleet Monitoring
Technology is all around us these days, and it is evolving at an incredible rate. In fleet operations, this enables fleet managers to do things previously unheard of, and monitor cars while they are in the field.
Tracking drivers and vehicles provide you with detailed information about your fleet's performance and condition. With the use of records and thorough video telematics, it may also help you manage your fleet's operations so that you can make the most of all of your resources.
Let's find out what exactly is remote fleet monitoring, what advantages it can bring to your fleet, and how it works.
What is Remote Fleet Monitoring?
If you're not familiar with the word, you may believe remote fleet management is the same as GPS tracking, but that's not quite correct. GPS tracking merely informs you of your vehicle's whereabouts at any particular time. While this is really beneficial, it does not provide the entire picture.
Remote fleet monitoring is a tool that tracks and updates the status of the vehicle. Vehicle monitoring, diagnostics, and usage are all part of this. In addition to notifying you where your vehicle is, it will also tell you how well it is operating, whether it is due for service, or whether the driver has sufficient time left on his shift to make one more stop.
Benefits of Using Remote Fleet Monitoring
With interconnected devices, you can receive notifications, information, problem codes, and so on in real-time. Your dashboard can also update and show frequent updates on the actions and conditions of your fleets, allowing you to take rapid action as necessary. Real-time alerts make you more aware of your on-ground operations making it easier to manage your fleet remotely.
Easily Coordinate Between Managers and Drivers
Remote fleet management enables you to communicate effectively with your employees and allocate jobs, work orders, and other responsibilities at any time. GPS tracking solutions linked to your remote fleet monitoring solution also allow you to contact nearby points of interest (e.g., gas stations, service shops, other cars, and so on) whenever necessary.
Increase Transparency of Fleet Operations
Remote fleet management provides detailed top-tier views of your fleet, which is particularly useful when managing numerous branches. You don't have to personally visit every office to find out how things are doing. You may get consolidated data or highlights of all branches' fleet performance from your dashboard, allowing you to supervise carefully despite the distance.
More Efficient Risk Management
Driver training systems linked to cameras both inside and outside the cab assist supervisors in remotely tracking driver performance. Automated systems can also train drivers in real-time and provide warnings of potential unsafe circumstances, reducing the risk of an accident.
How Does Remote Fleet Monitoring Work?
A remote fleet monitoring unit connects with the OBD device of your car. The gadget is attached to the onboard computer via the OBD II connections. The device then connects with the computer and uses telematics to send this data, as well as GPS location, to a remote location. The fleet manager can maintain track of all of his or her vehicles from a single device, with detailed information on vehicle performance, technical condition, and even driver habits.
Remote fleet monitoring allows for quick scaling. Companies have no restrictions on where they can operate now that they can utilize sensors and communication technologies to remotely oversee fleets and deliveries. Technology enables global delivery systems to be managed from a single place. During the global epidemic, remote fleet management became essential. With the benefits it gives fleets, its popularity is definitely expected to grow in the years to come.