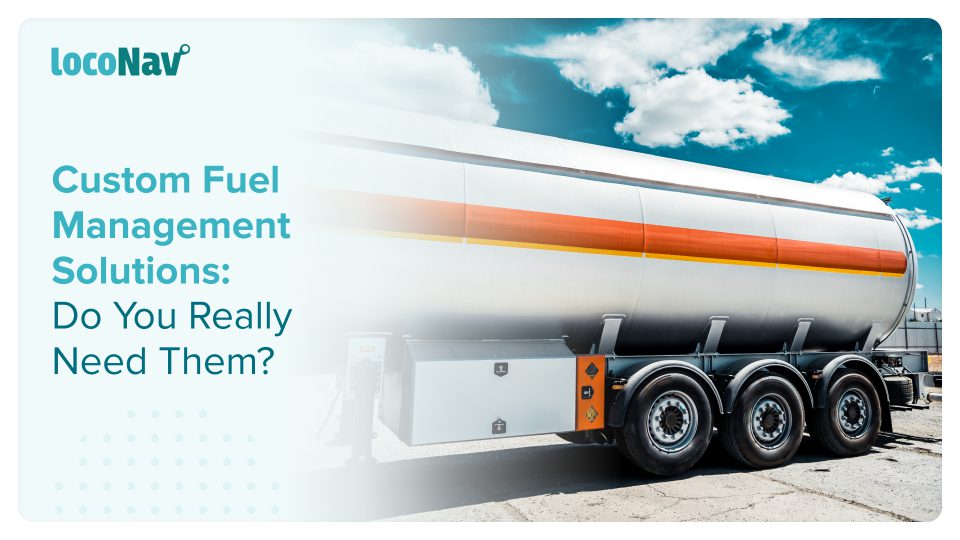 Stand Alone Fuel Management System – Definition & Working
It has been said repeatedly that fuel is the largest expense when it comes to fleet management. And rightly so. Owning and operating a fleet has never been more expensive. This cost is influenced by a variety of things. The most evident is fuel usage. However, a lack of fleet protection, an underutilised fleet size, irresponsible driving practices, and regulatory noncompliance all play a contributory role. 
All of these issues demand the deployment of a more comprehensive technology solution for fuel management. In this blog, we will explore stand alone fuel management systems, their working, and their comparison with a dedicated fuel management system.
What is a Stand Alone Fuel Management System?
A stand alone fuel system is basically a custom fuel management system. A standalone fuel management system manages the distribution of fuel to your vehicle's engine. The majority of these systems are intended to boost the performance and torque of your engine. The essential advantage of this technique is that you will not have to deal with a set of features.
These self-contained systems are intended to function independently of other vehicle systems. Almost all standalone aftermarket systems are intended to increase speed density while decreasing vehicle complexity. These systems can use the same inlet system as a standard four-barrel carburettor or practically any OEM intake manifold.
How is a Stand Alone Fuel System Different From a Dedicated Fuel System?
There are two techniques to incorporate fuel management software into your business: installing a dedicated fuel system or devising a stand alone fuel management system tailored to your specific needs.
An off-the-shelf or dedicated solution is a quick and easy approach to addressing your fuel management needs. There are companies on the market, such as LocoNav, that provide ready-made apps that you can download and install right away. They are inexpensive, simple to use, and have basic functionality.
A stand alone fuel management system however is a completely customizable solution. This means investing more time and effort in developing the programme from the ground up. It will provide you with more commercial benefits in the long term. When you decide to construct a fleet fuel management system, you have the option of requesting additional capabilities, like next-level integration and incorporating maintenance services into your programme. The programme will have everything your firm requires: nothing is missing, nothing is extra.
Why Should you Consider a Dedicated Fuel Management System Over Stand Alone Fuel Management System?
Companies offering dedicated fleet management systems clearly have a lot of experience in the area. This means that you get a host of features that are proven to be useful for fuel management. Here are some benefits of a dedicated fuel management system that make it better than a stand alone fuel management system:
Metrics That Matter
Solutions like LocoNav that have been in the market for fleet and fuel management understand their customers and their requirements. This allows them to offer effective report templates to make the most of your fuel consumption data and trends.
These businesses also offer alerts pertaining to every fuel-related event that might interest a fleet manager. They aim to constantly evolve their platform to incorporate the needs of every industry and their specific use cases.
24*7 Support
Companies that offer their own solutions are well versed in common concerns that might come up with the platform and are ready with their solutions. This also means they are always ready to troubleshoot, should you face any technical problems.