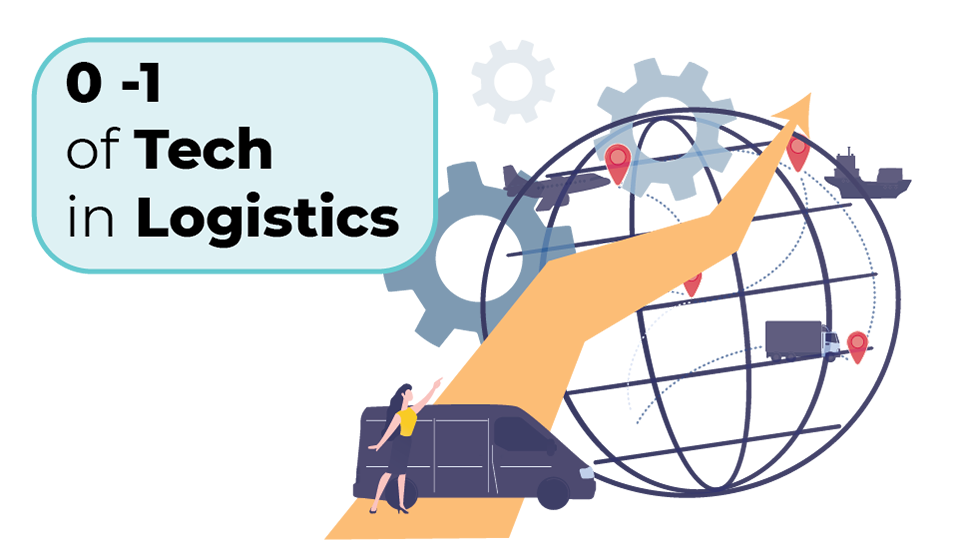 0 – 1 of Tech in Logistics: Making Sense, Building Tech
From industry stalwarts to exciting interns, experience in core logistics has a uniquely different impact on every individual. The massive opportunity of tech in logistics entices one new enterprise every morning to build another new product believing they have finally hit the jackpot that cracks this industry wide open. It's possibly because technology enthusiasts are biased to build products that are sexy. The reality states otherwise. The average B2B consumer is rarely tech savvy and those who are hopping on the tech bandwagon for the first time are rarely enabled to adopt and use such products.
In my journey of 0 – 1 tech adoption for a product that's core to logistics operators and fleet aggregators, I learnt to unlearn a few things and relearn where needed. As a business guy with a novice knowledge of product and tech, I believed at my core that building a product that's cool is priority uno. The glamour of B2C product flow and the super enticing features, UI, flashy screens and pop ups are often appeasing to the eye and probably relevant for certain demographics and mass consumer segments. However, approaching a B2B tech use case in logistics is a whole other ball game. I understood this the hard way over an evening Chai session with my dad and uncle when I desperately tried and failed to explain what I was initially building.
So we pivoted… Product 2.0 was envisaged and built keeping in mind the following three things which I have coined as the SAM approach. The acronym is simple and obvious and the ideology is straightforward and impactful.
Simple – If your dad can't understand it, then chuck it. Keeping it simple is the only way.
Agile –  Think of a solution that's customizable and goes live in hours, not days. Your customers won't wait and they don't get product development lifecycles and big strategies.
Meaningful – Do not show thousands of data points, just show what needs to be actioned.
The conclusion is simple – if what you build makes the user do the same thing faster and easier and saves time and money, you have built something worthwhile. If what you build can be used on day 1 by the consumer with his existing knowledge of tech and common sense, you have a winner.
At the end of the day, interpretation of tech in logistics remains is an acquired taste and connoisseurs in this domain are not those who swirl and spin a sophisticated solution but those who build products that are Simple, Agile and Meaningful.
Quick Read: Staying on Course with a SaaS Product: The Pitfalls and Solutions
Quick Read: Organization with a "HEART" | Long term sustainability post COVID-19 world