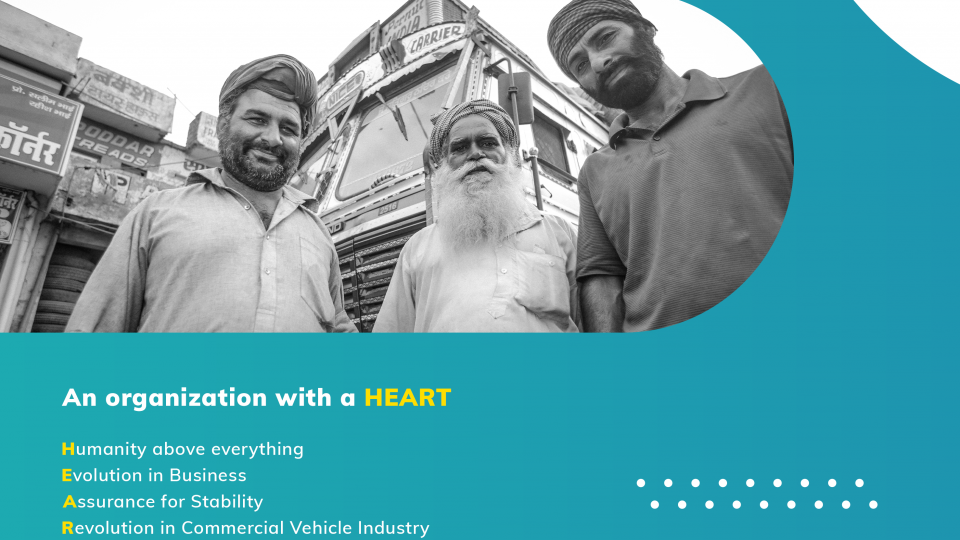 Organization with a "HEART" | Long term sustainability post COVID-19 world
In the last few months the world has been upended due to the COVID-19 pandemic. From big corporations to small startups, things are dire like never before! Millions have lost their jobs as companies are forced to restructure for long term sustainability.
We at LocoNav are no exception, as our businesses have been impacted by this pandemic as well! But to weather this crisis and preserve the potential for long term growth and sustainability, for our business as well as our employees, we are implementing a 5-pronged HEART approach: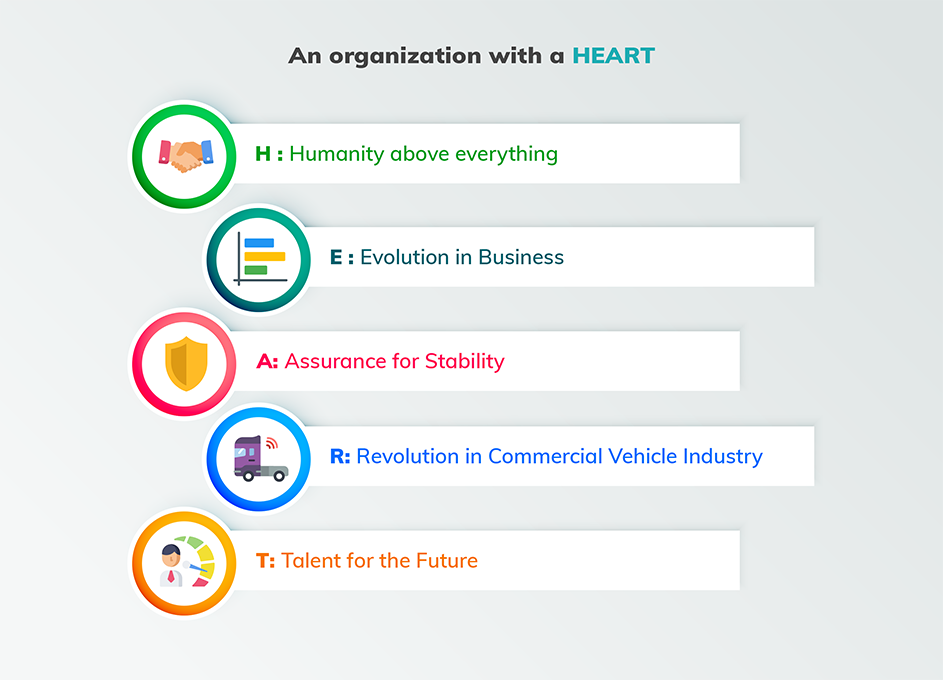 H : Humanity above Everything
LocoNav believes that a business is as strong as the people who make it. Our core values dictate that safety and upliftment of all entities in our ecosystem is paramount. When the pandemic hit the nation, we turned our principles into action and by means of our COVID-19 Driver Relief Fund, we have been able to help out the wheels of our economy, the humble truck drivers. Through our fundraiser drive we have successfully provided many members of the driver community and their families with food and other essential supplies, and continue to help those in need during this humanitarian crisis.
E : Evolution in Business
The COVID-19 pandemic has disrupted life as we have known it. However, we believe that instead of swimming against the tide, we need to embrace the new normal, especially in the business sphere. We have taken an agile approach to adapt ourselves and our working culture to new ways of working and employee management. Safety of our workforce is our prime objective, and keeping that in mind our entire team has been hard at work from the safety of their homes. And now that the industries are going back to some semblance of normalcy, with offices reopening in a phased manner, LocoNav has been up to speed with complying with government's health and safety directives, with regular workplace sanitisation and a set of SOPs for our employees coming back to work.
A: Assurance for Stability
The impact that COVID-19 has had on the economy across the globe can be felt on a monumental scale, the shockwaves of which did not escape our business as well. In order to acclimatise to the change, we decided to revamp the way we work and our approach towards our goals as an organisation. To do so, we have been working on a restructuring program that allows us to redefine our roles and practices, while keeping our core values and vision intact. To
make this transition smooth, we have been actively functioning to eliminate any irregularities and to ensure a stable environment for all the stakeholders involved.
R: Revolution in Commercial Vehicle Industry
Come rain or shine, the world will run on transportation. And at LocoNav, we want to be at the helm of revolutionising India's commercial vehicle industry. We want to solve the problems that act as roadblocks to this industry, and we have been working hard to come up with a suite of services and products to do so. Our latest offering, BabaTrucks, is a one-stop shop to cater to all trucking needs. Along with that, with LocoDrive, we have a full-fledged driver marketplace with verified and skilled drivers available. Our focus lies in improving the efficiency of transportation business, and at the same time, uplifting the lives of those running the business. In lieu of that, we have been working towards developing a digital expense management platform exclusively for drivers, and a dedicated mobile application to handle their vehicle documentation and RTO related concerns.
T: Talent for the Future
To put it simply, LocoNav is an amalgamation of people working in tandem to change the landscape of the transportation industry. And in the wake of this crisis, our resolve to keep at the essence of our vision and to take it forward in a more sustainable manner has only gotten stronger. Hence, we have been working on programs that allow our employees to expand their horizons and sharpen their skill sets. Whether it is going back to the basic fundamentals of their core competencies, or learning the building blocks of a different domain, we at LocoNav are building a workforce that is dynamic, and adaptable, ready for any curveballs in the future.
With our 5-pronged HEART approach, we are striving towards making a positive impact on the industry as we all battle through the storm together. By building a sustainable and scalable roadmap for the growth of the business and the people, we aim to come out of this stronger than ever.