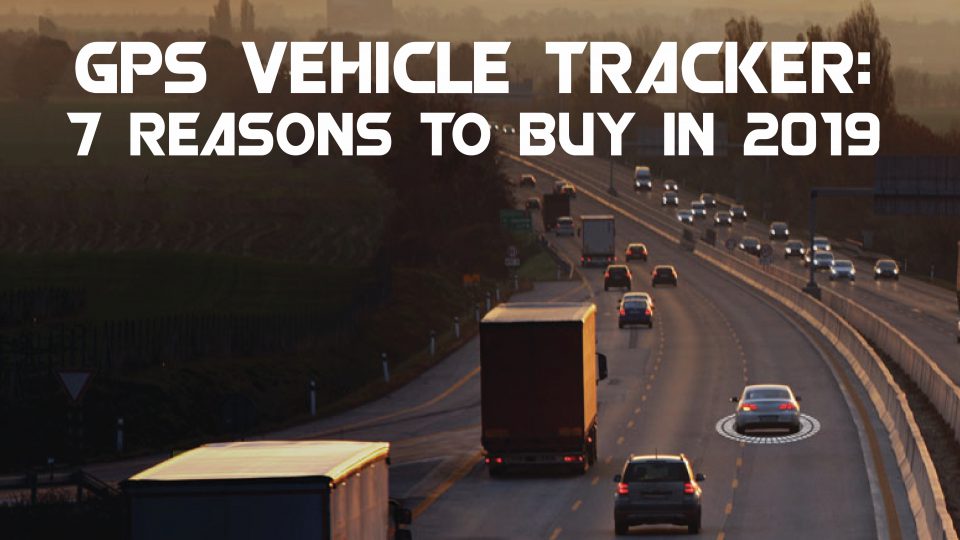 GPS Vehicle Tracker: 7 Reasons to Buy in 2020
Some companies lookout for ways to cut costs, while others may be looking for enhanced safety features. Different companies have their own set of concerns and priorities. So, let's have a look at 7 reasons to buy a GPS vehicle tracker in 2019.
If your company's work is mostly dependent on a mobile workforce of drivers and a fleet of vehicles, it becomes important to have a system which instantly provides you with a detailed account about your fleet. This system will ultimately aid your organization in operating at peak efficiency, leading to maximizing the competitive edge.
One can see the positive impacts of this system easily. GPS vehicle trackers equally affect stakeholders involved in the front and back end. Use of GPS trackers deeply impacts the customers and technicians, comprising of the front end, and management, comprising of the back end. GPS-equipped software can give service businesses the edge they need to carve out their share in the market in an increasingly tech-driven world.
Benefits of GPS Tracking Devices
Provides instant location and other metrics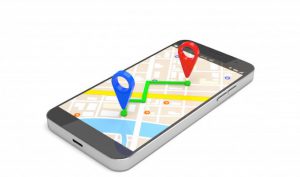 GPS vehicle tracker provides numerous advantages which makes it the top priority in any bucket list. The biggest reason for installing a vehicle tracking system in your fleets is to be able to track them instantly. Owners and fleet managers are always concerned about their fleets. Hence, there will always be a dependency when it comes to GPS tracking devices for accurate location and other metrics. Apart from the location, these tracking systems give detailed reports on distance travelled, the route chosen by the driver, trip report, speed report and other analytics. These reports can be accessed and studied on a weekly or monthly basis.
Various tracking devices come with the updated live traffic position facility. The driver can avoid getting stuck in unnecessary traffic with the help of this facility. Because of the metrics and periodic reports being provided, good drivers can be rewarded. And erroneous drivers can be given special training so that their contribution to the organization can be exponentially improved. With these reports, one can actually decide whether any vehicles are being over or under-utilized and make better business decisions and enhance the use of these assets.
Protection of Fleet and Driver

One of the biggest assets which you have is your fleet. So, appropriate steps need to be taken to ensure its security. However, it is not possible for a fleet owner to be present alongside their scattered fleet at the same time. Hence, fleet protection becomes paramount.
According to research, it is a proven fact that when the driver feels safe, the safety of the fleet tends to increase significantly. So, for providing your fleets with adequate protection, the first step is to make your drivers feel safe and secure. The time spent by a driver with your vehicle is significantly more than anyone else's in the organisation. So, the driver needs to feel safe which ultimately would decrease both insurance and the liability of the fleet. Thus, economic losses to the organisation are deferred to a great extent.
Increases Operational Efficiency

Vehicle tracking system helps fleet managers with various operations. The help on the offer to the fleet managers is of backend facilities and vehicular operational improvements. These operational improvements are of great importance since these are avid players in avoiding potential breakdowns, repair costs, and coordination chaos.
GPS vehicle tracking devices help in scheduling automatic service and notify about the maintenance of your fleets by sending you maintenance alerts via SMS or emails. They store historical data such as usage hours and mileage which helps to plan future service schedules.
GPS-enabled software elevates the encouragement among the drivers to accountability, enabling managers to monitor workers' driving habits and fuel consumption in real-time. This overall increases the performance of the drivers and brings money to the company.
One important benefit of GPS fleet tracking software is that it helps in seamless calculation of complicated jurisdictional taxes, which if done manually could be time-consuming and chances of mistakes can be more.
GPS vehicle tracker assists in updating and verifying the company's workforce timesheets, if not completely automate them, by tracking when the employees or the drivers arrive to and leave from job sites, when they take a break, and when they clock-off.
So the time being saved with the use of such devices can be used to do some business work, which brings more profit to the company. Hence, time is truly equivalent to money. Therefore, it could lead to a more efficient business.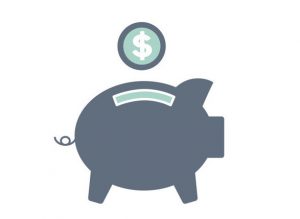 Have you ever thought that by installing a vehicle tracking system in your cars or fleets, you can save a lot of money? If you have not, let us show you how:
Fuel savings- It is a common phenomenon of news about fluctuating fuel prices. This swinging of prices affects every one of us directly and indirectly. All the sectors of a country get affected when prices of fuel increase. Companies ask the fleet managers to reduce fuel But this is not in the hands of the managers, from an operational perspective. However, GPS vehicle tracker plays a great role in saving money. This device provides us with reports on how fuel tank utilisation is taking place.
Decrease in Insurance Related Costs- Another direct way of saving money through such navigation systems is insurance. Insurance companies provide special discounts on vehicles with a GPS tracker system. In various cases, business vehicles with GPS tracking tend to have insurance premiums reduced.
Cuts down on Maintenance Costs & Downtime- When your vehicle's routine maintenance is around the corner, you tends to receive an SMS/mail alert, thereby making you aware. Hence, there is no time lapse and the problems and maintenance activities can be timely looked into.
Preparing for Worst Case Scenarios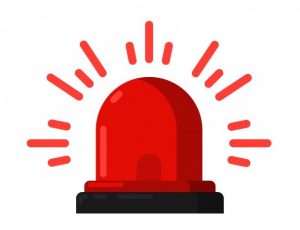 Emergencies never come with a warning. Although the future is an unpredictable entity, it is still wise to prepare for all possible scenarios and situations. Pre-emptive measures will allow you to have your shields ready at all times, should any adverse situation crop up, thus causing minimal loss. The GPS vehicle tracker sends forth an alert in case of emergency by notifying via message or e-mail. The idea behind this exercise is to ensure that appropriate measures can be taken as soon as possible by the concerned party.
It will also increase overall customer satisfaction. Supposing a customer requires item X. The material was not shipped due to some particular issue. With the help of GPS vehicle tracker, you can respond faster to customer inquiry. You can also use the detailed report on the exact location of the delivery trucks to give your customers an estimated time of arrival of their goods. The accuracy of your service time is bound to impress the customers. Also defined on our previous article, this is a great competitive advantage and can win you the business over your competitors.
As a fleet owner, the vehicles in the fleet are your biggest asset. There is a lot of investment that goes into your fleet from your end, from procurement to maintenance. Since it virtually not possible for you to be with your fleet at all times, the chances of vehicles being stolen increases. Theft of these vehicles is definitely a big fear. So, to help hinder vehicle theft, GPS vehicle tracker for your fleet is of significant importance. It helps prevent a thief from driving away with your prized possession.  Let's understand how. If your vehicles are placed at your work premises or some other frequent parking spot, you can receive instant, automatic notification by SMS text or email if your vehicle leaves that area. That way you will quickly come to know if one of your staff has moved the vehicle without your permission or if it is being stolen.
If a vehicle in the fleet gets stolen, it can be easily tracked with the help of a GPS tracking device by providing an instant GPS location and located in cooperation with authorities. The tracking device can help you recover your stolen vehicle.
Affordability and Portability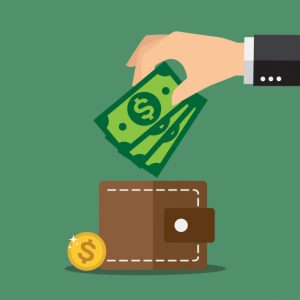 So GPS vehicle tracker comes out with another advantage: it is budget friendly. Generally, the mode of payment is either monthly or yearly. Nowadays companies come up with varieties of different offers and schemes to attract the audience. And these schemes make the purchase more affordable.
Various information like GPS location, vehicle status, fuel consumption and other information related to the driver is easily assessable on the fleets which are equipped with GPS tracking device than on fleets which lack this system. Using such GPS based Vehicle Tracking Devices, one can easily keep an eye on the vehicle 24*7. Irrespective of the location or time, one can easily view various metrics of the fleet.
The service can be easily connected with the help of apps such as Google Maps, or the company's personal software. Since most of these devices require internet access, companies are coming up with their own attractive internet packages. So you don't need to buy an additional internet package for such devices.
One can find various sorts of trackers. Many of them need to get plugged in the vehicle to get the charged and now trackers are coming up with their own battery, which makes them easily portable. The devices are generally small in size, making them easier to hide. They are mostly wireless creating no fuss around.