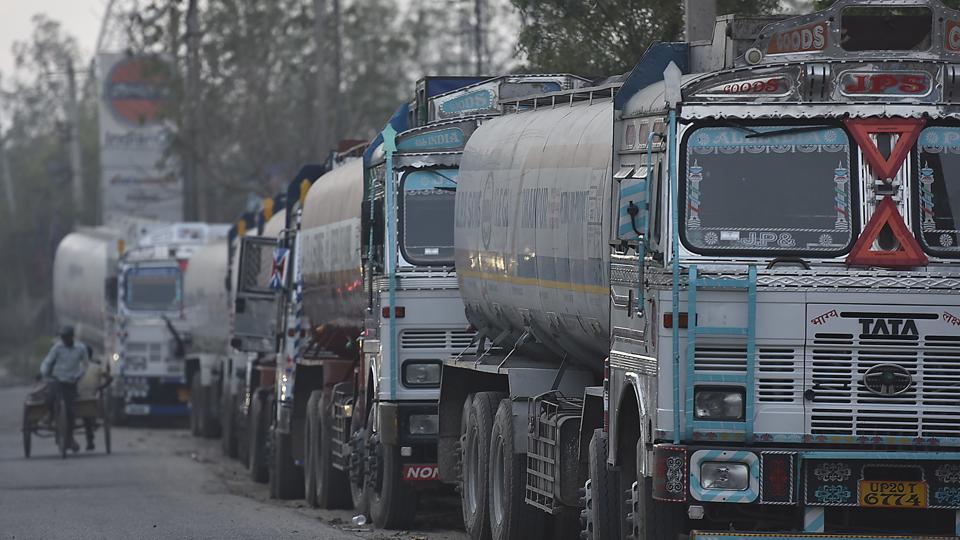 Transporters complain of fuel price hikes and corruption to government
The All India Motor Transport Congress (AIMTC) complained of skyrocketing hike in fuel prices, along with blatant corruption at state borders and check points, saying that if the government does not look into the matter, transport services may take a hit.
As per Kultaran Singh Atwal, President, AIMTC, "Unbridled petrol and diesel price hike and inaction on the corruption prevalent at border check-posts in Madhya Pradesh, Bihar, West Bengal, Rajasthan, Maharashtra, Delhi etc at the hands of RTOs and police is getting unbearable. The transport fraternity has had enough and in case the RTO corruption is not weeded out now, there could be severe disruption in the offing."
Petrol price on Wednesday was hiked by 55 paise per litre and diesel by 60 paise a litre, marking the 11th consecutive day of increase in rates that now totals to Rs 6.02 for petrol and Rs 6.4 for diesel.
The AIMTC wrote a letter to the Prime Minister with the complaint that money, from Rs. 1,200 to Rs. 3000, is being extorted at state borders for entry per vehicle, especially in the state of Madhya Pradesh. They further alleged that on refusal of paying the bribe, the vehicle is being remanded in custody and fined under various pretexts. The letter addressed the harassment being faced by the truckers involved in road transportation, urging the Prime Minister to take the appropriate action at the earliest.
In the letter, the AIMTC said, "The road transport sector is already battered by the financial breakdown and economic stress due to corona pandemic and lockdowns. Thanks to insensitivity of the government to its precarious conditions and apathy to the Minimum Rescue Package, asked for, the cross-section of the transport fraternity vent out its anger, angst and frustration. It is a 'now or never' situation."
Talking about the hike in petrol and diesel prices, the AIMTC said, "The transporters freight is under severe pressure between high operating costs and demand-supply forces. The road transport fraternity of India demand roll back of the diesel price hike as this is making their operations unviable."