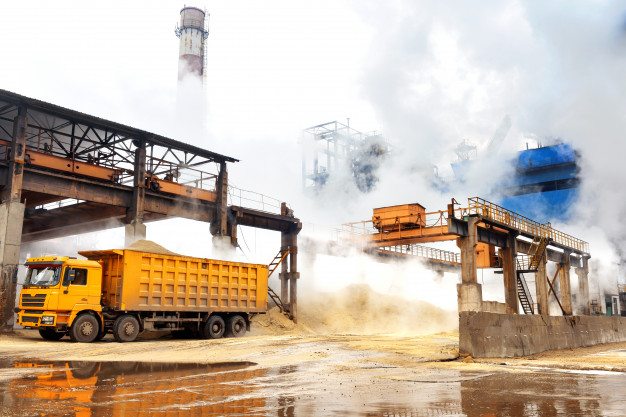 The Story Behind BS-VI Emission Standard
According to the ruling issued by the Supreme Court of India, all vehicles will have to comply with the Bharat Stage VI (BS-VI) emission standard, with effect from 1st April 2020, putting a halt on sale of BS-IV compliant vehicles in its wake. The reasons behind this move stem from the pressing urgency of curbing pollution and toxic exhausts released by vehicles all over the nation. The ruling also came from the bench's desire to compel people across India to switch to cleaner forms of fuel and to be active participants when it comes to sustainable development.
However, the question stands: how would BS-VI be of significance to the country and the people? In this article, we address this question, and all other queries that one may have about the BS-VI emission standard.
The BS-VI emission norm
The Bharat Stage VI emission norm is a part of the motor vehicle emission regulation standard that is aimed at being aligned with the European Union regulations for various automobile categories. The regulations become stricter and more stringent as the number moves up, case in point from BS-IV to BS-VI.
In order to keep tabs on the harmful exhausts emitted by vehicles on the road and to keep them under permissible limits, the Central Pollution Control Board (CPCB), a statutory organisation under the Ministry of Environment, Forest and Climate Change, has formulated these standards. As per their regulations, each mandate and guidelines issued by them needs to be acted in accordance with by Original Equipment Manufacturers (OEMs) across the nation.
In particular, the BS-VI emission norm looks to reigning in the particulate matter (PM) mass emission limits. It also brings with it particle number (PN) limits, that applies to light and heavy duty vehicles running on Gasoline Direct Injection (GDI), Compression Ignition (CI) or diesel engines.
Get LocoNav's Government Approved AIS 140 Devices at Best Price!
The BS-VI Timeline
The way things stand on the Indian transportation segment, the Centre had no choice but to declare this a matter of urgency and move towards adoption of BS-VI by 2020, eventually skipping over the BS-V norms. On 19th February 2019, a draft notification was issued by the Indian Ministry of Road Transport and Highways (MoRTH), dictating the Bharat Stage VI emission standards for categories of vehicles plying on the roads of India. This norm is applicable to all light and heavy duty vehicles, commercial vehicles and two and three wheelers as well.
Why the switch from BS-IV to BS-VI?
BS-VI emission standards came into the picture when the BS-IV standard was falling short of making a drastic impact on pollution control. Fuel that is compliant with BS-IV emission norms has more presence of sulphur in it, amounting to approximately 50 parts per million (ppm), as opposed to BS-VI compliant fuel, that consists of 10 ppm of sulphur.
Another difference that crops up between the two emission standard is the nitrogen oxide release. BS-VI emission norm has been implemented to bring down nitrogen oxide exhausts by approximately 70% in diesel vehicles, and by 27% in petrol automobiles. BS-VI has also stipulated introduction of new fuel types, apart from diesel and gasoline, to be made into use, such as hydrogen.
Also read: AIS 140 Notification: A Timeline
Also read: Intelligent Transportation System: The Big Idea in India
What hurdles can be expected from BS-VI implementation?
On paper, the concept of BS-VI emission standard and its application sounds simple enough to be implemented as soon as possible. However, while it may be easy to formulate the standard, compliance is the first issue that needs to be tackled. When each new guideline emerges in the form of latest standards, Original Equipment Manufacturers (OEMs) have to alter their engine designs, or create entirely new ones, which does not happen overnight. Moreover, it takes double the operational cost to comply with new standards, when intensive research and funds have gone into working with technology adhering to the previous norms. While this cost is incurred by the producer, the consumer ends up bearing the brunt as well, since cost of production is balanced out by increasing the final valuation of the automobiles. Add to that the emergence of other standards to comply with, such as AIS-140, which has its own set of benefits but comes attached with separate costs of its own.
Along with that, there is a lot of existing automobile inventory that remains gathering dust as it is compliant with BS-III emission norms. Sale of these vehicles, which amounts to a whopping 8-9 lakh in number, would not be possible now, due to the emergence of BS-VI. Automakers, in a bid to abide by the standards laid down by CPCB, stand to run into significant loss.
Lastly, since cost of these automobiles is set to go up, so is the cost of the fuel required to run them. BS-VI requires cleaner fuel to be fed to the vehicles, which has significant market price attached to it. The producers and the consumers may have to widen their pockets more than what they would expect to do.
In conclusion, it is safe to say that while expenses are set to rise in order to fully act in accordance with BS-VI, it is a big step being taken to curb pollution and to exercise more control over PM emission. At the same time, this regulation can improve the automobile production line in the country and infrastructural investments will increase manifold. India can be expected to rise to the occasion and be at par with its global counterparts, when it comes to the automotive industry worldwide.
Quick read: Top Tips for Optimised Fleet Maintenance
Quick read: 7 Tips To Reduce Your Fuel Costs