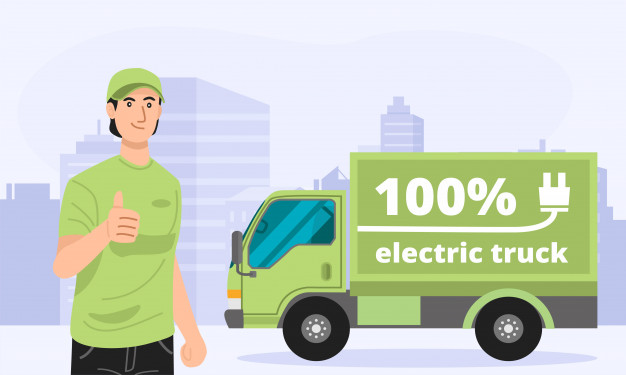 Electric Vehicles: The Future of Heavy-Duty Transportation
Most of the electric vehicles running on the road till now have been light-duty, however, there is a change in this trend as heavy-duty vehicles are now welcomed into the market. With the original equipment manufacturers (OEMs) coming up with new types of vehicles including trucks and buses, the heavy-duty vehicle market is estimated to witness a lot of growth opportunities due to electrification.
There's an increase in the demand for a cleaner way of transportation for quite some time now. Due to this, various original equipment manufacturers (OEMs) have started releasing electric vehicles. Multiple battery electric vehicles and fuel cell models are launched and the numbers will continue to rise in the coming years.
However, just with any other technology, there are a few limitations or challenges with electric vehicles that should be addressed. First of all, the electric vehicle operators need to be aware of the vehicle's range. Besides this, the availability of adequate charging infrastructure has to be ensured.
Make your business more profitable with LocoNav's Telematics
Another key consideration especially for the heavy-duty market is the carrying capacity of the vehicle. An electric truck will weigh more in comparison to conventional diesel vehicles, thus they might be unable to carry as large of a payload. This will also affect how far the vehicle can go on a charge.
Having said that, with precise planning and preparation, these drawbacks can be taken care of! After all, the benefits of going electric far exceed any limitations. For example, heavy-duty electric vehicles can deliver much more torque at zero RPM. This enables the vehicle to tow and haul large loads at lower speeds when compared to its counterpart.
Another key benefit of electric vehicles is that they need less maintenance. Electric vehicles do not need oil changes or transmission fluid replacements. These vehicles work on regenerative brake systems, which last longer.
Apart from the vehicle performance benefits, Electric vehicles (EVs) are also in trend for environmental and societal reasons. Diesel based vehicles emit gases that contribute to air pollution specifically in urban cities where heavy-duty vehicles are a huge part of the transportation sector. Heavy-duty electric vehicles are better for public health and their implementation can prevent premature deaths as well.
It is obvious that heavy-duty vehicles might need extra power and energy in comparison to consumer vehicles. Electric vehicles charging can cause a lot of issues, if not integrated properly. To get the most out of EVs, utility companies need to come up with new electrical infrastructure or modify their practices.
Utility companies should view this market as a huge opportunity since load planning is pretty much easy due to the fact that fleet vehicles can probably charge on a set schedule and at a certain location.
Charge management strategies can assist in shaping the utility load, decreasing the risk on the grid and making electric vehicles into an asset. There has also been a focus on additional technology, such as vehicle-to-grid (V2G), that would enable utilities to use these vehicles as a source of energy during crucial times.
To say it all, Electric vehicles can improve sustainability as well as reduce emissions and hence can play a major role in the heavy-duty transportation sector. Thus, the government should come up with policies that can accelerate the transition of electrification in the heavy-duty sector.
As of now, electric vehicles are the current industry trend and the market is preparing for the transition to be electric. When the transportation industry would be completely ready to make this transition, it would become important for fleet owners and managers to add electric vehicles into their fleet to keep up with the industry.
Quick Read: Green Hydrogen Can Be Less Expensive Than Diesel by 2050
Quick Read: How Will Electric Vehicles Impact Commercial Fleets?