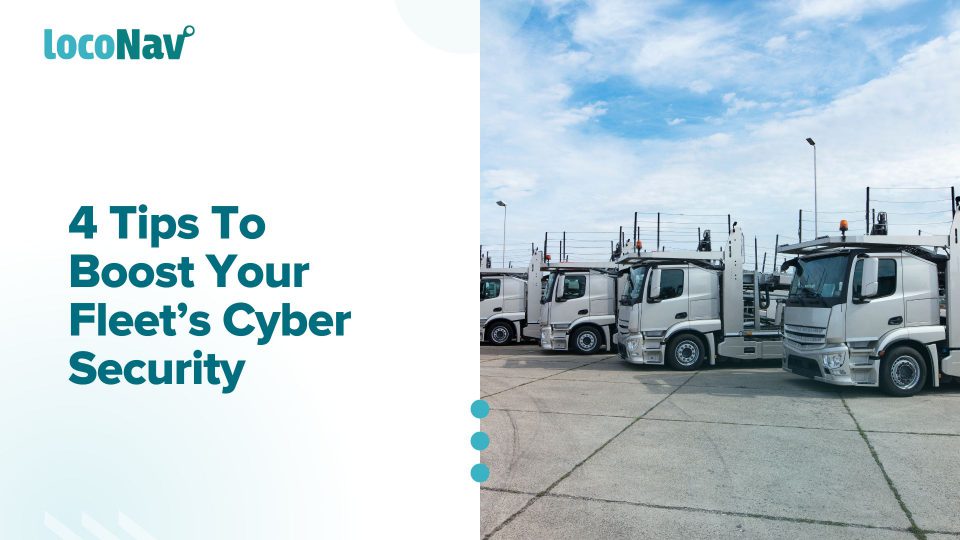 How To Improve Fleet Cyber Security?
Big data has had a big impact on practically every business, including fleet management. The power of big data has elevated fleet management to new heights. The extensive data collected surrounding fleet cars via telematics technology provides fleet managers with real-time feedback when paired with data analytics. These data-driven insights help to make smarter decisions.
The increased demand for mobility services has resulted in the widespread use of fleet management software. However, the introduction of these software systems has provided hackers with several attack points via which they can disrupt a fleet's operations. Hackers might take over the whole fleet and corrupt or steal sensitive customer and operator data. Such a disruption can result in a loss of business and costly legal consequences.
As new technologies evolve, exposure to outside threats such as hackers and other types of cybercrime grows – and grows dramatically. In this blog, we will discuss the importance of fleet cyber security and how it can be achieved.
Manage your fleet efficiently with LocoNav's Fleet Management Solutions!
How Do Fleet Companies Become Cyber Criminal Targets?
Today's automobile fleets have numerous issues, whether they have 5 or 500 vehicles, or whether they are used for commercial freight, public transit, or ride-sharing. Susceptibility to fleet cyber security breaches is because
Vehicles today are complicated ecosystems of computers on the move, generating massive amounts of data as they do their responsibilities. However, unlike office computers, certain parts of fleet management are specific to them, making them more susceptible to attack.
A successful fleet cyber attack can cause far more than just financial loss or operational disruption.
Data, particularly identification and location information, is and will continue to be critical to the operation of fleets, and it could be compromised if fleet security is broken.
Tips to Boost Fleet Cyber Security
As a fleet manager, you should take the following actions to prevent a scammer from mining information:
Ensure that any telematics or other software purchased comes from a provider who incorporates security into their solutions from the beginning through every update.
Replace outdated operating systems that are no longer supported by security updates, and ensure that all software updates are applied as soon as they are issued.
Create company procedures that monitor the apps that drivers download, identify which ones are security threats, and advise drivers on how to turn off useless apps.
Consider implementing multi-factor authentication to add an extra layer of security; you can also train employees to recognise unusual phishing messages and avoid clicking on them.
Tactics to Safeguard Telematics Data
Consider the following three strategies for protecting your telematics data:
Prioritize data access to reduce potential vulnerabilities and threats. To prevent unauthorised users from getting system access, restrict access to specific types and sets of data to just those who need to see it.
Learn how and when your telematics devices will update. To guarantee that security updates take effect, study how updates happen and under what conditions they occur (when the vehicle is running, overnight, etc.).
When possible, keep your drivers anonymous. You will need to track data pertaining to specific drivers at times. However, if this is not the case, alter the telematics settings to generate anonymous data trails.