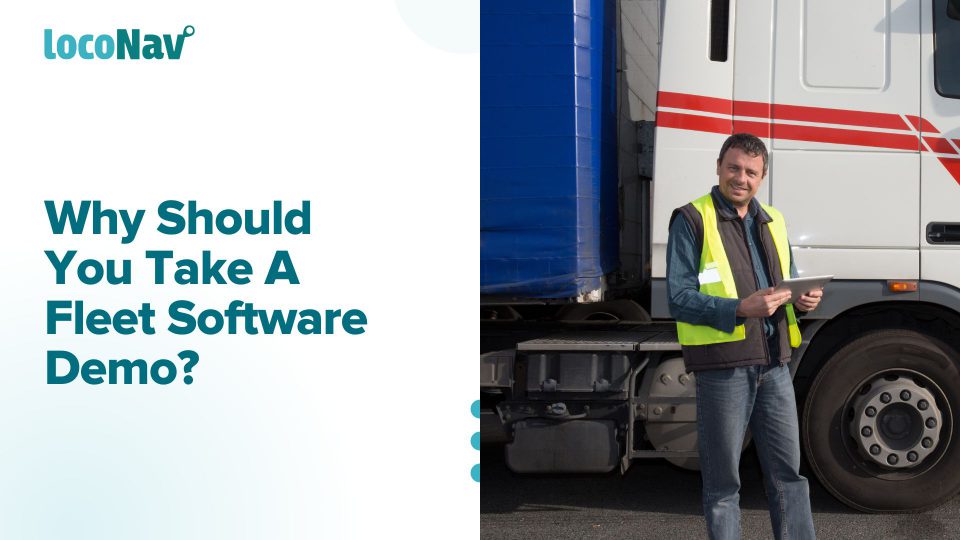 4 Reasons To Take A Fleet Software Demo, Today!
When looking to purchase fleet software to assist with and streamline your fleet operations, free demos come up often. It is an ideal option to use a free fleet software demo as an option before committing to a purchase. But why do so many software companies provide a demo and how does it really assist you and your business as a buyer?
Online demonstrations are an excellent opportunity to examine the system in greater depth, overseen by a product professional who is intimately familiar with the software's capabilities. In this blog, we will see how a fleet software demo can help you make the best decision for your fleet.
Let us first see what a software demo is.
What is a Software Demo?
In the quest to obtain fleet software, a demo is analogous to a test drive. It is a software developer's product demonstration to their client. Which part of a product? It all depends. It may be a feature, a capability, or a combination of features. Well-organized and executed demos can enhance the way you use your software in many respects.
Benefits of Taking a Fleet Software Demo
Let us take a closer look at the benefits of taking a fleet software demo:
See The Software in Action
Nothing compares to the actual thing! A fleet software demo allows you to observe an actual fleet management system adapting to your fleet's daily needs while being guided by trained product specialists.
Rather than a pre-filmed movie, you get the chance to experience first-hand how straightforward the software is to operate and get to know some of the usual tasks. From designing journeys to scheduling maintenance jobs, or understanding the types of information you may save against your inventory, demos allow you to experience the system in a more organic and genuine way.
Focus on What You Need
Did you know that pictures are processed 60,000 times faster in your brain than text? For some people, data displayed visually helps them learn more quickly. So if there is an area of the fleet management system you'd like to know more about, a fleet software demo is the way to go.
It offers you more detail provided by a product specialist in a live session. You can provide additional notes for the demo team while booking a training session. This is useful for including system areas or procedures you would like them to go over in the session in order to customise it to your needs.
Whether you are interested in reducing maintenance costs, improving fleet safety, analysing fleet operations data, or managing your fleet's documentation, a demo can help you learn what matters to you.
Connect With a Real Person
One of the most obvious advantages of a fleet software demo in the age of chatbots and AI is that they provide the perfect opportunity to chat with a real person in the organisation. An online demo is ideal if you have any unplanned questions during the demo or wish to see any activities performed in the system again. After all, demos are a two-way street.
While they allow the demo team to walk you through the interesting sections of the fleet software, they also let you use the time to determine whether the software will be valuable to your organisation.
Schedules To Fit Your Timing
One of the advantages of live demos is their adaptability. They simply take a few minutes to set up because they are held online through screen sharing, and you can choose from a variety of time slots to book one around your schedule.
Fleet management users can be found all over the world, from the United Kingdom to Australia, and from the United States to South Africa. By allowing consumers the chance to book in a day and time that suits them, a fleet software demo can help you understand the benefits of fleet management no matter what corner of the world you are in.