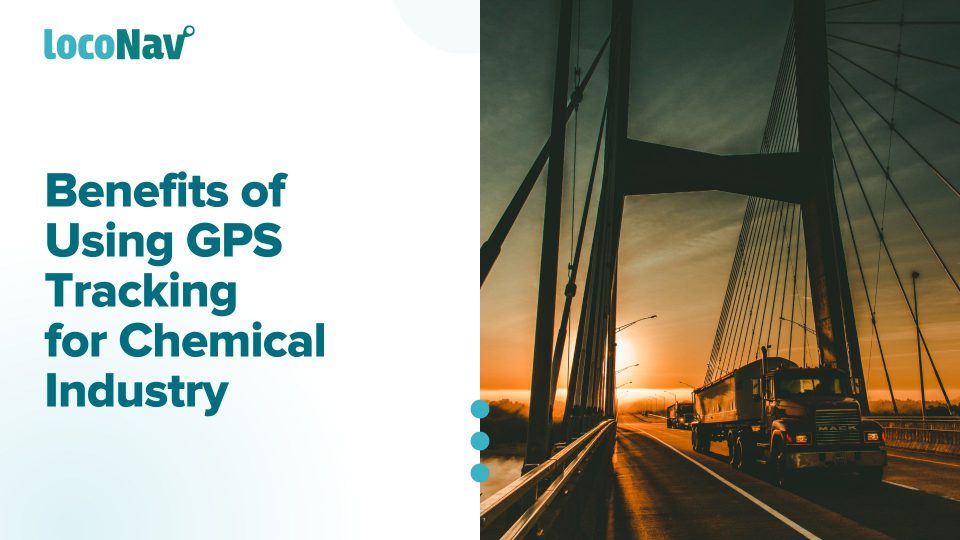 5 Benefits Of Using GPS Tracking For Chemical Transport
Getting the right cargo to the appropriate location at the appropriate time while keeping expenses under control is a difficult task for any transportation company. A new degree of safety is required for fleet firms transporting caustic, flammable, toxic, temperature-sensitive, or otherwise dubious items. All chemical transfers must be handled with an extraordinarily high level of precision.
The chemical business manufactures the basic chemicals for many everyday items. However, troubles with the chemical supply chain persist, with port holdups and raw component shortages causing problems all over the world. GPS for chemical transport is now more important in terms of logistics, whether your company is in healthcare, petrochemicals, or the health and beauty industry.
Not only are the materials worth monitoring, but so is the safety of the drivers. GPS tracking is an excellent approach to increasing the security of a complete fleet. Today, GPS Tracking provides many benefits to assist chemical delivery businesses in attaining optimal safety.
Check the live location of your vehicle with LocoNav's Vehicle Tracking System!
Why Should You Use GPS Tracking For Chemical Transport?
Chemical transport information must be completely secure and only accessible by persons who are allowed to deal with the location of assets, such as chemical shipments, for asset management and protection. GPS trackers can be small and inconspicuous, and they can be linked to a remote login facility, allowing organisations to follow the whereabouts of assets over time.
Using GPS trackers as part of your chemical transportation logistics plan allows you to record and use essential data about important company assets and shipments. Here are 5 reasons that can convince you to use GPS tracking for your chemical transport fleet.
#1 Monitor Your Drivers
Managers may maintain track of where their drivers are with their hazardous cargo by monitoring each on-trip vehicle with GPS tracking live, real-time maps from the office. Managers may also want to use alerts and reports to screen for risky driving habits such as over-speeding and aggressive driving.
#2 Avoid Vehicle Downtime
A chemical truck breaking down in the middle of nowhere would be disastrous, especially if the dangerous products inside are temperature-sensitive. In the case that cell phone coverage is unavailable, the panic alert feature may come in handy. This is a feature built into the GPS tracking software that any driver can use.
#3 Follow Safer Routes
There may be only a few highways where fleet trucks carrying chemicals are permitted to travel. Having said that, GPS tracking can assist by helping the dispatching staff, managers, or drivers to arrange the safest and most compatible routes in minutes. This makes it simple to maintain compliance wherever the trucks go.
When trucks transport chemicals, it is critical to ensure the drivers' safety. It is your obligation as a fleet owner or manager to ensure that your drivers are safe and that their workload is being handled as efficiently as possible. With GPS tracking, many bases will be covered, leaving the most competent personnel to focus solely on driving and handling chemicals safely on the job site.
#4 Stay Compliant
Any trucking industry must follow labour standards, and GPS tracking can assist. Calculating start/stop times makes it simple to ensure that corporate drivers do not exceed their scheduled work hours, resulting in a breach of labour rules. Managers can tailor the recorded data to match drivers' delivery schedule needs by changing the minimum stop time in the reports area.
#5 Report Theft
Would you know where to look if something happened to chemicals in transit? GPS trackers on single barrels or containers are inconspicuous enough that many burglars will go unreported. These trackers could aid in the recovery of substances before they are utilised for illegal purposes or sold. If the truck or other transport vehicle was involved in an accident and some containers were lost, GPS trackers can assist in locating each container and keeping local populations and animals safe—as well as assisting chemical businesses in promptly recovering their assets.