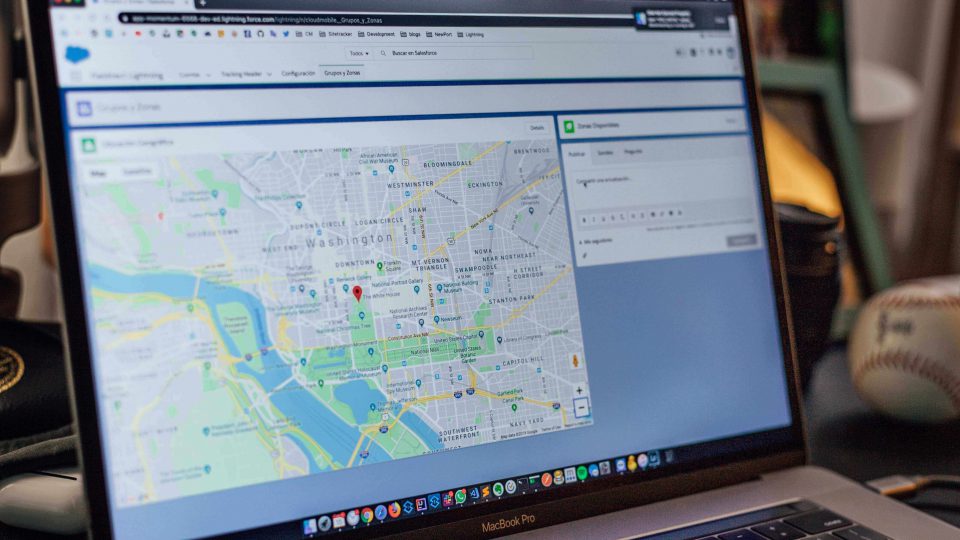 The Impact of Location Data on Transportation and Logistics
Maintaining proper safety and efficiency protocols to run a successful commercial fleet business is very important. However, fleet managers may experience that while they work towards optimizing the safety standard of their fleets, the operational efficiency drops and when they work towards increasing the fleet efficiency, the safety standards drop.
There are quite a few challenges associated with improving both safety and efficiency measures. Along with these challenges, other difficulties such as shrinking delivery windows, increased competition and new regulatory standards add more pressure on the fleet managers. With so much going on, it can become a little overwhelming for fleet managers to prioritize one area over another in order to improve the standards.
To overcome these problems, fleet companies are turning to location data to enhance safety as well as efficiency within their operations. With real-time location data offered by fleet management systems, fleet managers would stay up to date within almost everything, be it driver behaviour or workload scheduling.
Analysis Of Driver Behaviour
As per one of the reports published by the National Census of Fatal Occupational Injuries, one out of seven people die while on their job in the heavy-duty trucking sector. This when combined with the higher insurance premium rates can make the situation worse. Thus, it becomes essential for fleet owners to ensure a safe work culture, especially for the transportation and logistics industry.
One of the ways is to keep the driver's behaviour under check using location data. The real-time updates and the information provided through location intelligence would help fleet managers monitor the driver behaviour. The individual driver behaviour can also be compared easily to know if they are following the allowed speed limits and/or driving as per the road conditions. The behaviour of surrounding vehicles as well as other environmental factors can also be taken into consideration. Besides this, with real-time location data and better navigation, fleet managers would be able to choose safer and efficient routes for the journey.
If a driver is found showing reckless behaviour, then the fleet manager can help them with improving their driving behaviour by making them realize the importance of good driving habits. One of the ways to motivate them to give their best is by introducing driver incentive programs. Such programs also improve the overall team culture and lead to better savings due to reduced insurance premiums for good employees.
Manage your fleet efficiently with LocoNav's Fleet Management Solutions!
Be Aware Of Road Conditions
There are certain factors in the entire journey that are so difficult to predict and to deal with! These factors include road conditions such as wet pavement, congested roads, roadblocks and environmental factors such as snow accumulation or rainfall. These factors impact the safety and efficiency of the fleet as well as the drivers. To protect your fleet and drivers from hazardous road conditions, fleet managers can opt for modern navigation systems and location intelligence to make way for safer routes. By embracing these systems and with the help of geospatial and weather data, fleet managers can optimize the route accordingly in case there's any potential dangerous road condition or any other hindrance.
At the same time, Real-time data offered via location intelligence can also assist truck drivers on the spot in case any accident, roadblocks or bad weather conditions occur. For example, let's assume an XYZ company transports essential supplies from the east to the west coast of the U.S. To plan the trip, a fleet manager came up with the best possible route to avoid any hard weather or road conditions. However, in spite of this, if the truck driver's navigation system detects a change in weather condition, a request would be sent then and there to change the route for better safety and efficiency and will also give an update about this to the fleet manager.
Improved Workload Scheduling
When it comes to workload scheduling, it is far more complex than anyone can think. Besides taking into consideration the route planning, a fleet manager has to take several other factors into account including the rest time for the drivers. Also, it is important to make sure that the workload schedules created abide by the laws as well as fuel and time efficiency. All of these factors make it difficult for fleet managers to schedule workload. Nevertheless, with optimal fleet management software, fleet managers can align their work scheduling properly to ensure better safety and efficiency. The real-time location intelligence offered by the fleet management software is equipped to manage even the most complex workload scheduling duties.
It's pretty much clear from the above-mentioned cases that location intelligence can help fleet owners optimize safety and efficiency protocols in their transportation and logistics business. With fleet management solutions offering robust location intelligence, it is so easy to improve safety and efficiency across the operations.
Quick Read: Active and Passive Vehicle Tracking: A Guide To Choosing The Right Technology
Quick Read: Telematics and Real-Time Digital Twins: To Manage the Demands of Logistics Networks