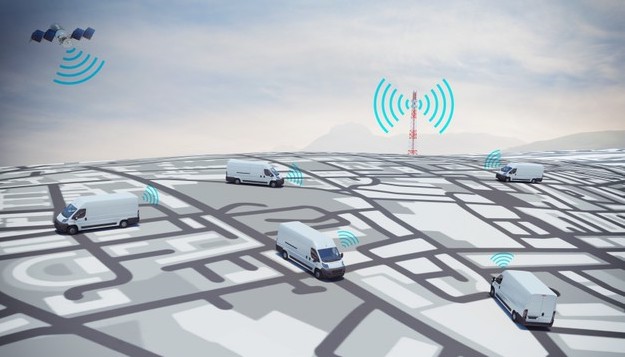 Active and Passive Vehicle Tracking: A Guide To Choosing The Right Technology
Vehicle tracking technology, also known as GPS tracking, has become really popular in recent years. The technology is being used by fleet owners to increase efficiency in their operations and for cost optimization purposes. No matter what size of the fleet a company owns, investing in vehicle tracking systems can help them streamline their daily operations.
Besides lowering the operational cost, vehicle tracking technology is proven very significant to increase the profit rate and customer satisfaction. GPS vehicle tracking technology has improved exceptionally over the last few years, making it now more advanced, economical and easy to use. GPS vehicle tracking systems have been modernizing communication and accountability and almost every company would want to take advantage of this technology.
However, choosing the right vehicle tracking system to get the maximum benefits can get a little overwhelming. To put it simply, there are quite a few parameters that should be taken into account when selecting a vehicle tracking system such as the number of vehicles you own and how you are using them. It is important to think carefully and analyse what's of prime importance for your business while deciding on a GPS tracking device.
Passive Tracking Devices
Passive tracking devices are also known as GPS loggers. These devices work by gathering information or data about the vehicle's location which then gets stored in a memory card or on a hard drive. Passive tracking devices can simply be placed in the vehicle. Whenever you wish to access the data, the device can be plugged into the computer. A passive tracking system comprises auto-downloads that transmit data through wireless download. Once the data gets extracted, the information is displayed in a detailed report and the fleet manager can check the information about the target vehicle.
To install passive vehicle tracking systems, fleet owners are required to pay a one-time fee for purchasing them. This makes passive tracking devices very affordable and a common choice for fleets. Both hardware and software as well as the database are given in every purchase. However, it is worth noting that passive tracking systems do not offer real-time tracking. Thus, if you wish to monitor events on roads in real-time, then this device would be of little help. Additional models are usually installed to solve this issue which also adds to an additional cost. The add-on tools can help in tracking vehicles in real-time, making it helpful in times of emergency like road accidents, roadblocks or theft.
Pros
No dependency on cellular towers to transmit data
Data gets stored on the device directly
Very easy-to-use device with simple functionality
No monthly subscription after purchase
Most affordable GPS tracker
Cons
Does not offer information in real-time
Will not help in case of emergencies
The stolen vehicle cannot be located with this device
The device has to be physically removed to get information
Delivery time is not calculated precisely
The device may not be compatible with all operating systems
Check the live location of your vehicle with LocoNav's Vehicle Tracking System!
Active Tracking Devices
Active vehicle tracking systems gather the data in the same way as passive tracking systems do, however, active tracking devices transfer the data in real-time through cellular or satellite networks to a computer or data centre for analysis. Active tracking devices are usually more complicated because they have complex functions, however, they offer easier access to information which ultimately generates more profits in the business.
To use an active tracking system, you are required to install the device in the vehicle by plugging it into a port on the vehicle. After this, you can subscribe to the services that would send you notifications on your phone or laptop.
Cellular tracking
Cellular vehicle tracking is one of the most economical tracking systems. These devices use a cellular network to transmit information and are comparatively easier to set up. Fleet managers would have an option to check the data and tracking information through an application. The location of the vehicle gets updated every 1 to 10 minutes depending on the service chosen.
Satellite-based tracking 
The satellite-based tracking device is pretty expensive however trucking companies still prefer it since it gives a very detailed view and real-time updates about events related to the fleets even in locations where there is no cell phone coverage. This means that with the use of satellite-based tracking, you can easily keep track of your fleets anywhere in the world.
Pros
With an active tracking system, you get real-time updates
The system is far more convenient and reliable
There's no need to physically remove the device
The device is compatible with all the computer system
The stolen vehicle can be located with this type of device
Cons
For active tracking device, a monthly subscription is needed
An additional cost is charged depending upon the service
This device is super sensitive to signals
Without a strong or clear signal, the device is unable to track location accurately
To sum up, the choice of tracking system that you wish to incorporate into your business should be heavily influenced by your business needs, your system capabilities and cost considerations.
Quick Read: 6 Trends That Are Transforming The Automotive Industry
Quick Read: GPS Vehicle Tracking: An Important Tool To Gauge Fleet Performance