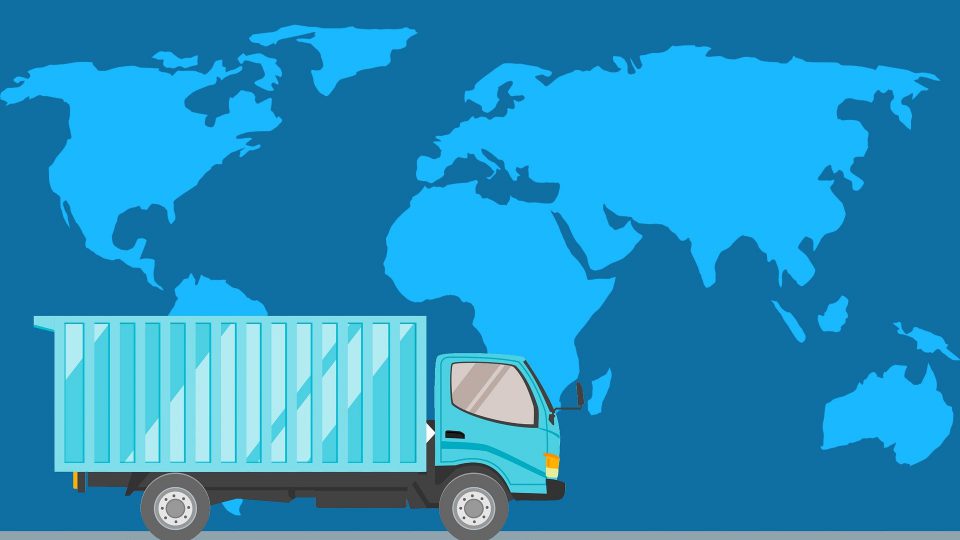 GPS Vehicle Tracking: An Important Tool To Gauge Fleet Performance
The advancement in technology has touched almost all the business verticals. The technological innovations have altered the business dynamics of the automotive industry as well. GPS vehicle tracking has become an important tool when it comes to improving fleet management and performance. Various studies illustrate that the GPS fleet management system improves your fleet productivity by up to 15% and vehicle utilization up to 20%. Moreover, a 25% reduction in fuel consumption and a 30% reduction in idle time has also been reported.
Hence, GPS technology improves a fleet's standards and at the same time, makes fleet management effortless for the managers. From roadside assistance to accident tracking, and attendance tracking to anti-theft services, GPS tracking enhances fleet operations remarkably. Take a look at some of the ways through which GPS vehicle tracking transforms fleet management.
Smart Vehicle Telematics
Vehicle telematics works on the combination of communication, navigation, safety as well as security. When combined together, they make your fleet operations more streamlined and seamless. Over the last few years, vehicle telematics has definitely evolved in terms of battery, sensors and GPS. Smart vehicle telematics using GPS enables fleet managers to keep a tab on the location of fleets in real-time. Monitoring the movement of vehicles and checking their stoppages has become a cakewalk for operators with GPS vehicle telematics.
Scalability Support
Different business verticals make use of different fleet sizes as per their usability. No matter what fleet size you own, GPS offers effective outcomes if you are managing a small fleet of 10 vehicles or a larger fleet having 1000 vehicles. GPS tracking helps in controlling your costs and hence results in more productive results.
Advanced Vehicle Tracking
To keep track of your vehicle's location and to ensure maximum safety on roads, GPS-enabled tracking systems proves to be really beneficial. You can keep a check on your driver's behaviour and monitor other driving-related activities to minimize the risk of accidents. For instance, with GPS you can keep an eye on reckless driving, overspeeding and hard braking. This eventually improves the vehicle's performance and maintenance.
Real-time Notifications
Getting real-time updates and notifications about your vehicle is the most useful feature of a GPS vehicle tracking system. Thus, fleet managers can proactively make decisions and necessary actions. For example, if any of your drivers increase the speed beyond the permissible limit or your vehicle changes its route, then the system immediately sends an update and notifies the manager about it.
Routing & Geo-fencing
Another most fruitful feature of a GPS tracking system is Routing. It helps the manager to know the safest and shortest possible route for their vehicles to reach a specific destination. The system also sends real-time traffic updates and recommends alternative routes in case of traffic. Apart from this, the system also has a geofencing feature using which managers can limit the usage of vehicles for only the company's use and not personal work. Geo-fencing enables the manager to encircle a particular region and restrict the movement of vehicles beyond that circle.
Asset Tracking
Asset tracking is as crucial as fleet tracking for companies that are into the movement of goods. To keep track of assets on the roads, companies can employ GPS tracking devices in combination with the Internet of Things (IoT) devices and mobile sensors. All of these technologies when combined can make way for effective and real-time asset tracking.
Performance Tracking 
On-board diagnostics help track the performance of the fleets by monitoring the fuel usage, emissions, engine and other performance metrics and then GPS units report them on a real-time basis. For instance, if a vehicle is consuming more fuel on route A than B, the fleet manager will be updated about it and the vehicle's route can be changed to save the cost.
Big Data
A huge amount of data gets collected especially if you are operating larger fleets. Using a GPS vehicle tracking system can analyse this data in the best possible way to get detailed as well as precise reports on the fleets. GPS tracking has powerful capabilities and keeps the manager aware of the total distance travelled, vehicle downtime, fuel consumption and other analytics. The data reports can offer you some very interesting insights into your fleet's operations.
Quick Read: Fleet Telematics: The Key to Optimum Vehicle Maintenance
Quick Read: How To Streamline Your Business With Fleet Management