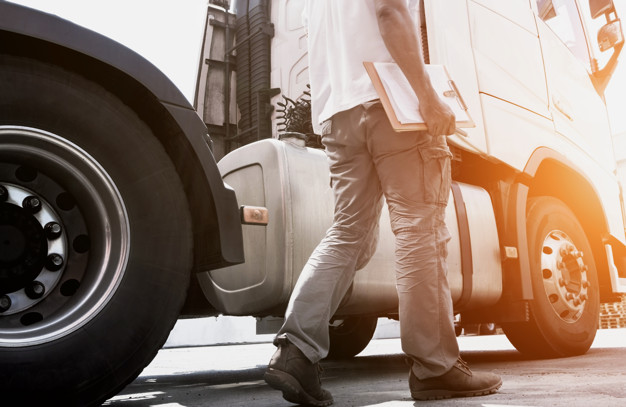 Fleet Telematics: The Key to Optimum Vehicle Maintenance
A Fleet telematics system offers better visibility over your fleets by delivering crucial information related to the vehicles. The technology provides you data such as driver's behaviour, vehicle's location and engine diagnostics, all of which can be very helpful when it comes to improving the maintenance and management of your vehicle fleet.
A fleet manager primarily uses fleet telematics for location tracking, however, besides monitoring the vehicle's location, there are various other benefits of fleet telematics solutions. The enormous amount of data provided by the fleet telematics devices can be utilised to know the health status of the vehicle fleets. To say it all, fleet telematics serves as an ideal solution to monitor as well as analyse the fleet, hence overall improving the fleet maintenance.
Here's how fleet telematics devices when used with fleet management software can help with vehicle's maintenance and management:
Get real-time vehicle data
The conventional way of getting information related to the vehicle fleet is by contacting the driver. However, this traditional approach is never 100% reliable and that's where fleet telematics comes in! With real-time vehicle information, you can stay informed about any faults with the vehicle and plan the operations accordingly to avoid downtime.
You can obtain real-time data by employing a telematics device and do not have to rely on drivers for getting information about the vehicles. Basically, Telematics devices simplify the communication process especially when your vehicles are spread out across the map. The data obtained from telematics devices can then be paired with the fleet management system to make better decisions regarding the vehicle's maintenance.
Address Vehicle Issues Immediately
Unplanned repairs and maintenance are the biggest challenges as they can impact productivity.  Dashboard warning lights may go ignored by the drivers and can result in costly or extensive repairs. However, fleet telematics immediately updates you in case there's something wrong with the vehicle. The device instantly sends details about the faults after which the software would alert you about the problem. You can then address the issue so that the vehicle does not stay out of action for a longer period of time.
This way, there's less impact on the operations and on the vehicle downtime. The information obtained from fleet telematics devices can be used to create fleet maintenance strategies. Fleet managers will receive diagnostic trouble codes (DTC) across their fleets when fleet telematics is used in conjunction with fleet management software. DTC records can be analysed to keep a tab on the possible maintenance trends across fleets so that you can proactively manage the vehicles.
Make your business more profitable with LocoNav's Telematics
Keep Track Of Driver's Behaviour
For efficient fleet management and maintenance, fleet managers should be analysing every aspect associated with the operations. This also includes the driver's behaviour on roads. Traffic accidents can cost you a lot of money on repairs. Thus, it makes sense to encourage safe driving practices to reduce accidents. Traffic accidents not just cost more to the company but put the life of the driver at risk too.
With fleet telematics, you can have better insights or visibility on the driver's behaviour. You can keep a check on where your drivers are, whether they are resting or how long they have been driving for! You can also check which of your drivers are driving carelessly and may need some training or guidance to improve their driving skills.
With an efficient telematics system, fleet managers will get updates about excessive speeds. By reducing the speeds, drivers are safer on roads, at the same time, there are lesser chances of any road accidents that may later call for vehicle repair.
Schedule Preventative Maintenance Based On Odometer Readings 
Most of the time, Preventative maintenance is often conducted on the basis of mileage and odometer readings are used to know when a fleet requires maintenance. However, manually tracking these readings is not 100% efficient, at the same time, it is very time-consuming because of the paperwork.
With fleet telematics devices, you can automatically upload the accurate odometer readings into your software. Fleet managers can thus follow an organized approach to know when vehicle maintenance or inspection is required. The service reminders can be set up in the software, hence you can proactively conduct maintenance of your fleets.
Quick Read: A Guide To Choosing The Right Telematics Device For Your Fleet
Quick Read: When And How To Properly Implement Fleet Telematics