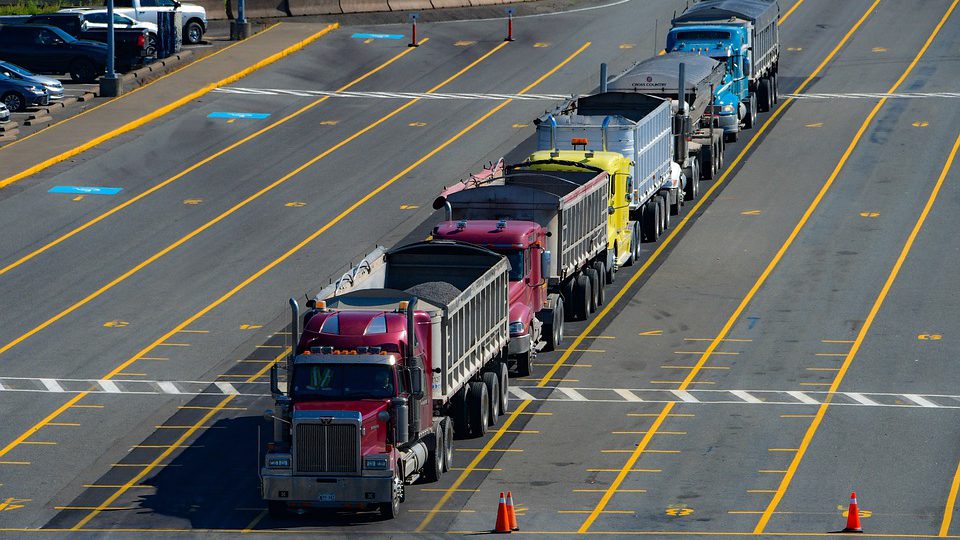 When And How To Properly Implement Fleet Telematics
Over the last 10 years, telematics has become a significant tool in the fleet toolbox. From drivers behaviour and efficiency to the vehicle's health and bottom-line savings, fleet telematics offers transparency in almost every aspect. The use of fleet telematics can be a game-changer, however, companies should know when to lay a foundation for a successful implementation.
Many companies turn to vehicle telematics after running into various issues. Hence, it is important to figure out the best time for implementation of fleet telematics to increase efficiency and productivity. An early implementation of fleet telematics technology can prevent multiple issues. However, many fleet managers do not know when and how to implement this technology.
Look At The Bigger Picture
Telematics is all about getting the right data in the right amount of time to make better business decisions in a proactive manner. It can assist the company to know where their fleets are present at a particular time. Moreover, fleet managers can also make comparisons in different data points and observe trends in data.
If a company representative is able to check the location of the fleet, then it can help to plan the future tasks accordingly. However, it is worthy to note that the data from one fleet holds no value when compared to the rest of the fleets. In order to bring about a positive change in efficiency, fleet managers need to check the data for all the fleets.
For instance, if your fleets have multiple trucks involved, by making use of fleet telematics, you will be able to check the data of these trucks present at different locations. You can check the trucks that are idle and waiting to be loaded. The information can be used to increase the company's profit by sending out fewer trucks at a time.
Make your business more profitable with LocoNav's Telematics
Make The Right Choice
It is crucial to implement fleet telematics at the right time, this, however, does not always mean at the start of the season. Make the right choice and instead implement the technology at the beginning of the high-impact job which may or may not be at the start of the season. Many companies put a lot of effort into various projects and implementation of telematics gets overlooked somewhere. It is important to understand that telematics solutions are like that big project that can totally change the game.
Telematics provides an enormous amount of data and the possible data-set depending on how many fleets are out. A company can collect more data points when more trucks are running on roads which will result in better trends and sharper comparisons. If fleet managers notice an issue, they can make the adjustment accordingly to yield more productivity.
To say it all, the right time to make use of fleet telematics technology is when you spend the right amount of resources. A lot of companies only realise that it's too late to utilise telematics after facing a crisis in terms of yearly budget or an important project. Hence, companies must get the fleet telematics solutions before running into such a crisis to get the most out of this technology.
Earn Employee's Support
Fleet Telematics allows the manager to get real-time updates about the drive time and routes. However, drivers should not feel that they're being micromanaged. It is the manager's responsibility to communicate it to employees how telematics ensures better transparency.
Drivers should be made to understand that telematics is a win-win situation for everyone and for this reason only the system is being implemented. Better transparency is great for employees as well and managers should tell the drivers why the data received from fleet telematics has a very different intent and perspective.
If the company receives real-time updates and data points to increase productivity, the drivers also need not wait in lines and get to drive. The companies can use the money saved from increased productivity to raise the driver's pay to earn their support.
Adjust To Changing Times
Though quarantine restrictions have been relaxed, all of us are making way for a "new normal" by working from home and maintaining social distance. This is where telematics can be very beneficial. Fleet managers can analyze data and access the information while working from home and there's less need for contact or exposure.
Besides this, E-ticketing is another approach through which telematics helps in reducing exposure as e-ticketing transmit data without any physical contact. Moreover, the pandemic has forced the companies to work with less number of employees in order to reduce the cost. If a company is suffering because of uncertainty in the market and wants to free up a few employees, then Telematics can be a great tool to re-strategize how to use their remaining employees more effectively.
To say it all, the introduction of telematics strategies can help the company to evaluate everything and make better decisions to increase productivity. Companies can look at the bigger picture if this technology is implemented at the right time. Telematics offers an abundant amount of data and hence fleet managers can adjust productivity by being proactive. Instead of waiting for any crisis to happen, it is better to save time, labour and money by using fleet telematics at the right time.
Quick Read: How Vehicle Telematics Can Transform The Future Of Auto Insurance
Quick Read: How Fleet Management Can Help Your Business Save Money