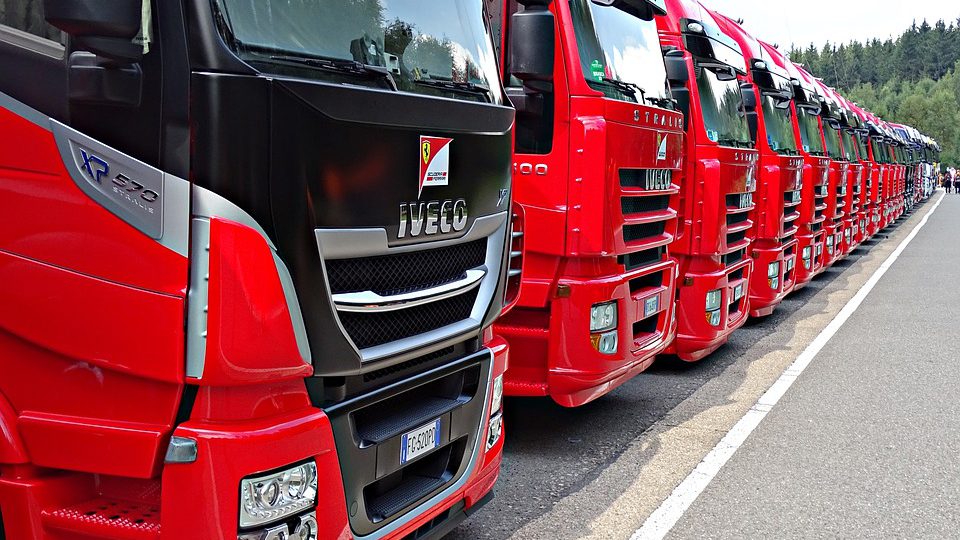 How Fleet Management Can Help Your Business Save Money
It does not matter whether your business involves three vehicles or three hundred vehicles, you cannot underestimate two things when it comes to a successful business- time and money. From taking care of violations and reviewing logbooks to scheduling maintenance and talking to unhappy customers, there's a lot that goes into making a business a profitable one. And while you are taking care of these aspects, you might not have enough time to keep a tab on your fleet vehicles to ensure they are working efficiently.
The good news is that with an effective and potent fleet management system, you can save on both precious time and hard-earned money. Besides this, you will be able to make better business decisions when everything runs smoothly. Now that it's clear that a fleet management software can help you save a lot of time, do you know that it can actually help you in saving your money too? Well, many business owners have been able to save on money by using LocoNav's fleet management and telematics software.
Fleet management and telematics can benefit almost all the business, no matter the size of their fleets. If you are a fleet owner, you already know how even a small variation in cost related to a fleet can put a strain on the overall budget. A good fleet management and telematics company can help you save your business money through the following ways:
Better Fuel Economy
You cannot really do much about the price of the fuel as it varies with time. However, you can keep a check on the fuel usage and probably have better control over it. Better fuel economy would automatically help you save your money in terms of fuel cost. While many people might not bother about the fuel cost and do not consider it a big deal, however, in a longer run, excess fuel usage can definitely impact your budget.
You can manage your fuel usage effectively by using fleet management software. Excess idling is the foremost cause of fuel wastage, hence you can ensure that your drivers reduce the idling and that can help you manage fuel costs. Harsh braking and speeding are other factors that can cost you a few extra bucks on fuel. By making use of fleet management solutions and GPS tracking, you can track a lot of parameters including speeding, harsh braking and idling.
Manage your fleet efficiently with LocoNav's Fleet Management Solutions!
Plan The Route
You can ensure that your drivers are taking the best and shortest route possible, which would also decrease fuel usage. Thus, you can make sure that the drivers are not driving extra and unnecessary miles by planning out their route. Route optimization can be done easily with the help of the fleet management software. This is probably the most efficient way to save both time and money.
Increases the Lifespan of the Equipment
Unanticipated downtime caused by vehicle repairs can cause a lot of time wastage and may impact your business profits. By making use of fleet management solutions, you can easily schedule the maintenance so that you can align other things accordingly as you would already know when your fleet will be in the shop. You can also set up alerts for your vehicles as per your convenience. You'll be able to recognise and manage problems ahead of time, so your fleets stay running on the road. Also, by scheduling regular maintenance, the vehicle's lifespan is also extended and there won't be any need to replace them as often.
Lesser HOS Violations
Stressed about costs caused by hours of service (HOS) violations? Well, fret no more as the fleet management software can assist you to stay in compliance with the FMCSA with electronic logging devices (ELDs). Complying helps you avoid penalties and fines that cause both wastages of time and money.
Better Customer Service
You can make use of fleet management software to offer better services to your customers. While customers repeatedly call you to ask where their shipment is, you can check the information quickly instead of making them wait as fleet management software can put every detail at your fingertips. Eventually, your customer will be satisfied that his/her concerns are taken seriously and would be more than happy to continue giving you business.
It does not matter what type of business you own or how many vehicles you have in your fleet, you can benefit from fleet management solutions. From reducing the fuel costs and extending the lifespan of your equipment to improving fleet performances, fleet management software can save you both time and money in the long run.
Quick Read: Five Ways To Secure Your Fleet Against Theft
Quick Read: Measuring Fleet Productivity & Managing Downtime