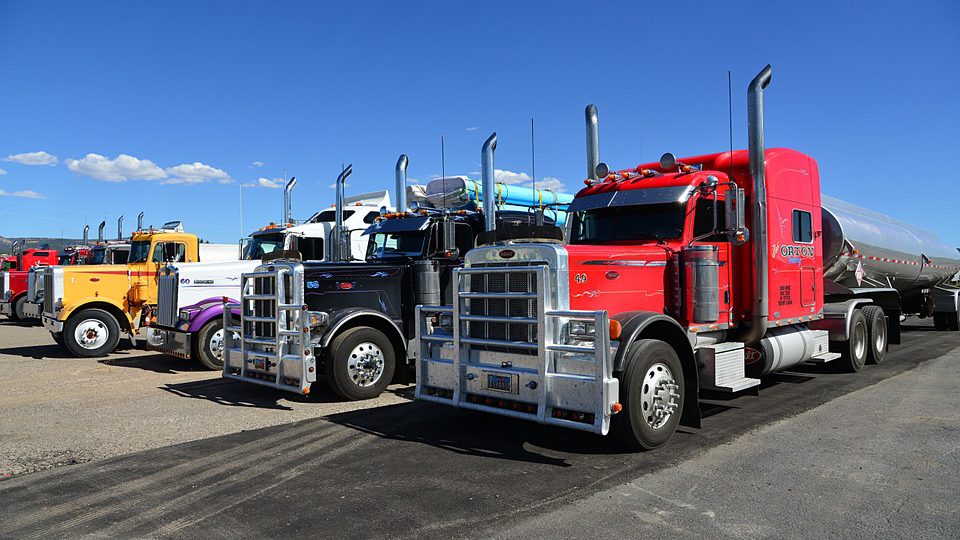 Measuring Fleet Productivity & Managing Downtime
Running at optimal efficiency is a requirement for any fleet's success —and at the same time fleets are struggling to manage the unplanned vehicle downtime.
As per some industry research, it indicates that these expenses can be as much as eight times higher than anticipated. That's why when vehicles don't run, it can be a significant problem.
Vehicle downtime reduces the fleet's efficiency and capability, resulting in losses in productivity and revenue. And of course, when it all comes down at a cost that goes beyond the expense of any routine repair then downtime leads to higher costs.
When a vehicle in your fleet breaks down, it affects your business in several ways. Some negative effects of downtime on fleets include: Repair costs, Reduce Productivity or Loss of Revenue. Well, it is obvious when one failure occurs then the entire operation suffers.
However, several fleet management approaches can help reduce vehicle downtime and missed opportunities when dissatisfied customers take their business elsewhere.
Manage your fleet efficiently with LocoNav's Fleet Management Solutions!
But you don't have to worry In this article, we'll discuss how to reduce downtime for your fleet to avoid these issues and keep your operations running smoothly.
How to Reduce Fleet Downtime
With the high costs and negative effects of downtime, fleets need to take steps to keep downtime to a minimum. While downtime may still occur, your company can be proactive about preventing it by implementing preventive measures and creating plans.
Some methods companies can use include the following-
Keep Up With Maintenance

One of the essential steps to avoiding fleet downtime is to perform regularly scheduled maintenance. Preventive maintenance, also known as a PM program, establishes guidelines for when vehicles need to be serviced. This regular servicing allows maintenance crews to identify performance issues before they become problems, which reduces downtime potential.Additionally, this scheduled downtime for vehicle maintenance lets businesses prepare in advance and set repairs during off-hours or slow days.

Conduct Regular Inspections

In addition to keeping up with vehicle maintenance, companies should perform regular vehicle inspections. These inspections should be frequent and thorough, designed to identify potential issues before they knock a vehicle out of the fleet. If possible, install onboard telematics systems to collect data on fault codes and other alerts that may indicate a problem.No matter your method, keep in close contact with the maintenance provider who is performing the inspections. Regularly check in with them so they understand your fleet's needs and run inspections to meet your requirements.

Choose the Right Vehicles

Always choose the right vehicles for your fleet and each job. When looking to purchase vehicles, select ones that are suitable for the types of jobs your business handles. Also, search for models with proven track records for low maintenance needs.After you've purchased your vehicles, make sure to assign the right ones to individual jobs. Overloading vehicles results in greater wear and tear, increasing the potential for unplanned downtime.

Use Fleet Management Software

Ultimately, the best way to avoid downtime is to monitor your vehicles, drivers and maintenance schedules regularly. Implementing thorough maintenance programs and training schedules can do wonders to avoid downtime, but you can further improve your vehicle uptime by combining your human resources with technology assets. One of the best technologies available to help with managing fleet downtime is fleet management software.

Encourage Safe Driving

Accidents are a significant cause of unplanned downtime — on average, 20% of fleet downtime results from an accident. On the other hand train drivers in safe driving tactics regularly and keep track of accident records to help identify trends.While vehicle monitoring systems can help avoid these problems by analyzing vehicle components, you should also stress the importance of maintenance to drivers and involve them in the upkeep process.
Bottom Line
Using these methods, you can make the most of downtime if it happens and work to avoid it in the future. Even if you don't think it will happen, it's best to stay prepared for it if it ever does.
Quick Read: Why Small Businesses Should Not Overlook Investing In A Fleet Management System
Quick Read: How Will Electric Vehicles Impact Commercial Fleets?