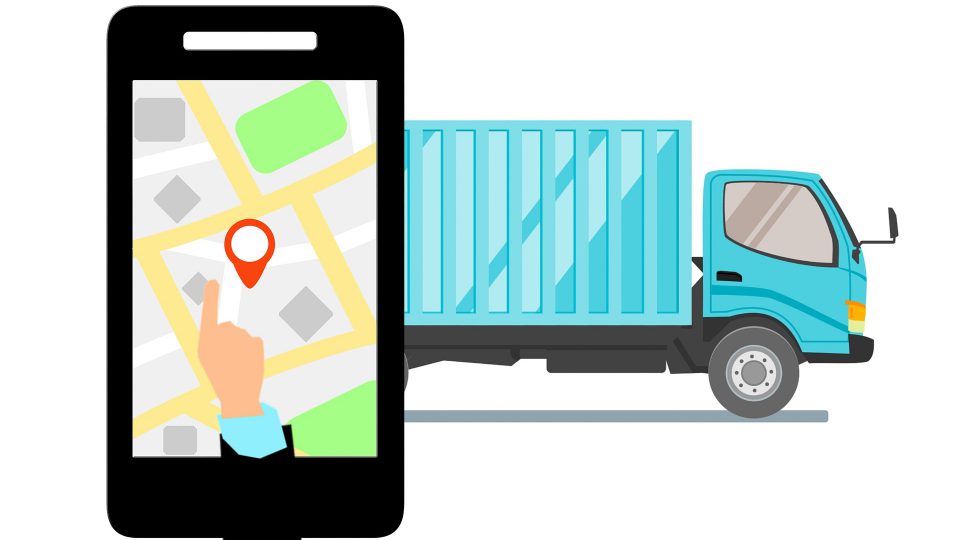 A Guide To Choosing The Right Telematics Device For Your Fleet
Fleet management systems offer an array of benefits however, it is important to pick the right telematics solution to make the most out of them. There are hundreds of service providers offering different kinds of fleet management solutions and it can get a little overwhelming to choose the best and most-suited one for your fleets. Before opting for a telematics solution, it makes sense to analyse the situation in a techno-commercial manner. Evaluating the requirements of your business and assessing the goals according to the business and fleet size can be helpful before selecting any services.
With the advancement in technology and new innovations emerging in the market, it is not unusual to have doubts in the mind while selecting a telematics device. A telematics solution can be a game-changer especially when your vehicles are 24*7 on the road. From getting an insight into the fuel used to check the driver's location, you can have all the information at your fingertips. Fleet management can become challenging especially when large size fleets are involved, thus you must choose the right and the best telematics for your fleet management.
With the right telematics solution, you will not just be able to increase operational efficiency and productivity, but also keep a tab on the vehicle's security. To say it all, the benefits of fleet management are endless, however, it only pays off when you opt for the best telematics solution. Here are the different types of telematics devices for your fleets:
OBD II Telematics Devices
Onboard diagnostics (OBD II) collects information on driving conditions and vehicles maintenance and thus helps the fleet manager to monitor and analyse critical data such as fuel usage, vehicle speed, engine performance, mileage, emission etc. Onboard Diagnostics (OBD II) is an easy-to-install plug & play device. These telematics devices are affordable, lightweight and highly compact.
They contain low power processors and Chipsets and work efficiently on 3G/4G or Wifi networks with internal flash memory. OBD II Telematics devices send the data to the base station where it can be processed by Fleet management software. The processed data is then displayed in the form of information like the vehicle's location, time, speed, idle time or route.
There may be an instance where you want to replace devices from one vehicle to another vehicle. Since OBD II telematics device is a plug and play device, it is flexible enough to be interchanged with other vehicles.
Make your business more profitable with LocoNav's Telematics
Hand-Held Telematics Device
This type of tracking device works on cellular 3G/4G networks for sending and receiving the data related to the location of the vehicle. Hand-Held Telematics device offers real-time information and thus serves as a useful, easy-to-access and cost-effective device for tracking the fleet. A cellular fleet tracking device provides a multitude of services for obtaining, collecting & processing vehicular data. These devices also come up with an easy installation process and a long standby battery.
Hard-wired Telematics Device
Hard-wired devices are very sturdy and secure telematics devices as they can be directly fitted in the vehicle unlike OBD II and other wireless devices. Due to this, hard-wired services are the strongest fleet-tracking devices. They get attached to the electrical connections of the vehicle and power through the battery of the vehicle. The key element present in this telematics device is the telematics control unit (TCU) which further comprises a GPS unit, cellular communication unit and microprocessor unit. The device communicates with the engine control unit and transmits data over the wireless system.
Smartphone-based Fleet Telematics Solutions
Using smartphones or mobile applications are the most popular when it comes to fleet telematics solutions. The reason behind smartphones being the most adequate mode of telematics solution is that they are an easy-to-access and very convenient way of fleet tracking. Smartphones come equipped with an efficient global-positioning system (GPS) receiver and the application provides different services for collecting, storing & processing real-time data.
The mobile applications obtain data through Bluetooth enabled in-vehicle sensors and you can customize vehicle tracking options as per your preference. Smartphones telematics are quite cost-effective, however, they can get easily exposed to frauds when mishandled by the user.
Though the above mentioned fleet telematics devices receive, store and process data through a different mechanism, yet all of them have the same purpose which is to offer effective fleet management. You need to consider various factors related to your business while choosing the fleet telematics system such as the products, nature and type, geographical conditions and type of vehicles.
Quick Read: When And How To Properly Implement Fleet Telematics
Quick Read: How Vehicle Telematics Can Transform The Future Of Auto Insurance