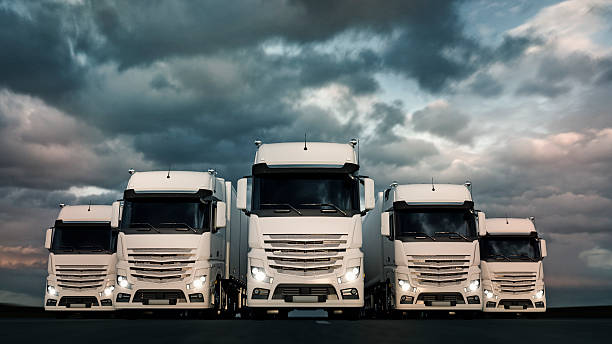 6 Trends That Are Transforming The Automotive Industry
Telematics has emerged as one of the biggest trends in the automotive industry in recent times. It combines telecommunication and computer systems with vehicle technologies to offer a connected driving experience. Telematics along with GPS helps in keeping track of the vehicle's route, speed, location and at the same time, ensures that both the driver and vehicles are safe.
Telematics devices are beneficial for obtaining, storing, transferring, and collecting information related to fleets. However, it is very crucial to choose the right kind of telematics solution for your fleet. For this, identification of emerging trends and technologies in the Telematics field should be the key focus for tech-experts and decision-makers to stay ahead of the competition.
Due to growing technology, the Telematics industry has been evolving rapidly and here are some of the new trends that are transforming the automotive industry:
Highly Interconnected Network
When it comes to real-time data sets and faster uploads, up-gradation to 4G and 5G networks can make a noticeable difference. For gaining insights on fleet maintenance to efficiency and safety, a swift interconnected Network has the potential to offer a better experience.
Telematics allows the user to keep track of everything through handheld devices like mobiles and tablets through smart integration of its sub-systems. Hence, it is easier to track locations or to monitor the rest of the parameters in order to make better decisions. Fleet managers can make decisions in real-time from the office with handheld devices. Thus, a highly interconnected network with 24 X 7 connectivity can be helpful to improve fleet operations.
Cloud Technology
Sensors are attached to the multiple subsystems of the vehicle that keeps sharing enormous data and/or information for monitoring parameters like tire pressure, temperature, etc. However, to store, handle or even utilize such huge data, cloud technology serves as a beneficial tool.
Cloud components help with data analytics, machine learning, remote device tracking as well as management in real-time to make telematics solutions more efficient. A key advantage of the cloud is that you can access the data from anywhere and anytime to improve the overall operations and efficiency even outside fleets such as the customer service department or human resources.
Make your business more profitable with LocoNav's Telematics
AI-based Navigation
Though navigation has been around us for so long, it has become better with time and thus been very popular lately. Drivers are required to know much more than just the delivery address to reach a particular location. Moreover, there may be multiple entries or exit points and hence the drivers need to on the accurate route.
In such a situation, voice-enabled interactive navigation serves as an effective tool to identify the shortest route and to avoid congested roads. AI-enabled route optimization improves delivery time and also reduces the risk of accidents with more insightful assistance.
Direct Data Access
When a fleet manager has direct access to data, then decision making becomes easier. The users are presented with a customizable dashboard and access to information to make decisions based on factors like delivery time, service needs, emergency repairs, etc. With direct data access to information, fleet managers can also keep a tab on the driver's behaviour and maintain a scorecard accordingly.
Data for Evidence
In case you wish to maintain evidence of any delivery or footage of any other incident that has taken place, telematics technology can assist in the same. Sometimes, a company needs to keep evidence to prove the information is correct. For this, visual data from a camera can help. This data also helps in capturing any unsafe driving practice like harsh braking, overspeeding, etc.
Sometimes, a driver might be using his mobile phone which can distract him. In such a situation, using a dash-cam to monitor the drivers and the fleets can help the company especially in situations like an accident or theft.
Predictive Maintenance
Monitoring the fleet and checking on parameters such as the engine can help in real-time diagnosis which eventually prevents the vehicle's breakdown. Predictive maintenance can help fleets when it comes to repairing or downtime. You can also proactively schedule the repairs based on the diagnosis.
Telematics is not just a fancy word, rather it has become a reality for both small and large fleet owners. From reducing the cost to monitoring vehicles in real-time, advancements in technology are improving and transforming the automotive industry.
Quick Read: A Look Into the World of Video Telematics
Quick Read: A Guide To Choosing The Right Telematics Device For Your Fleet