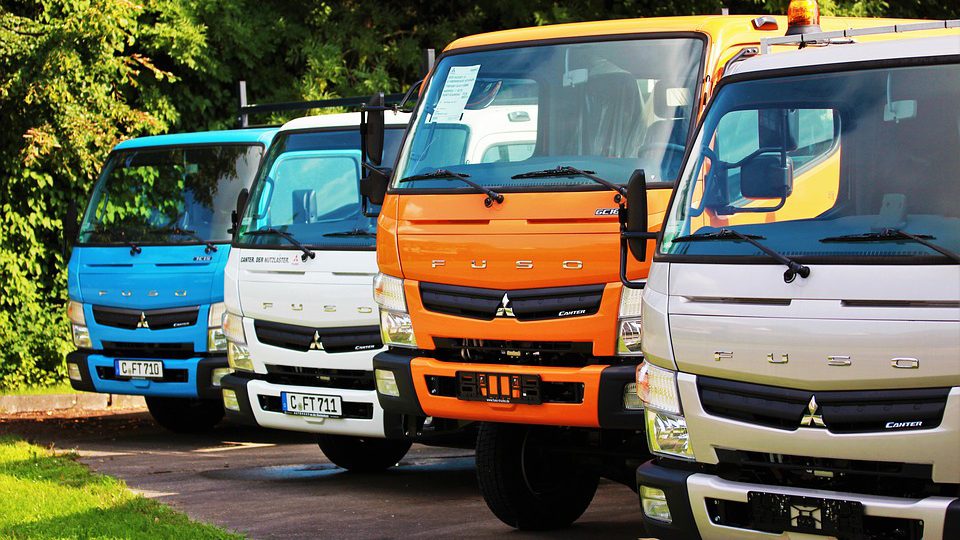 The Power of Fleet Management for SMEs
It does not matter how small a fleet you own, you can not underestimate the importance of investing in a fleet management system. Fleet management is something that is very critical to SMEs irrespective of the fact these businesses do not have a large fleet of vehicles. One of the prime reasons for this is to keep a tab on potentially damaging operation costs. Some of the other key factors for which businesses go for a fleet management system are to monitor driver behaviour, vehicle's productivity or maintenance, fuel management, or in short the smart analytics to streamline the fleet chain.
In recent years, business owners have started realizing the significance that the fleet management system holds! Thus, they are considering this technology to keep their fleet running efficiently which eventually increases productivity and profitability. Besides this, you always want to have an upper hand over your competitors. Being competitive is necessary to sustain in today's business environment especially for small and medium enterprises. One of the most effective business decisions that SMEs can make is to take control of their fleet operations and for this to happen, a fleet management system is a must-have!
A Dedicated Fleet Management
For SMEs to operate efficiently, it requires experience, vision as well as strategic planning. Hence, today many SMEs are looking at fleet management as a dedicated position within their business and outsourcing it either to experts or either employing a full-time employee for it. This usually varies, however, depending on the economics and structure of the business.
Driver Behavior Can Cut Costs
Drivers need to be trained by the fleet manager to drive safely and/or carefully on roads. Reckless driving not only just puts lives at risk but also leads to vehicle depreciation and high fuel costs. You can keep a check on the bad driving habits like harsh braking, overuse of air conditioning, idle time, etc using fleet management software. GPS-enabled systems can be very beneficial for SMEs to track the driver's behaviour so that the overall operations are less wasteful.
Manage your fleet efficiently with LocoNav's Fleet Management Solutions!
Save Time, Money, and Minimize Stress
One of the key advantages of using a fleet management system is that you can track your vehicle and easily know where they are. The nearest available vehicle for a service can be chosen accordingly. Even the drivers can be kept informed using the integrated navigation system about the best possible routes. With intelligent fuel management, you can save money and have complete visibility over fuel transactions. Fleet tracking overall makes the operations for SMEs less stressful and more efficient.
Reports & Analytics/Real-Time Alerts
An effective fleet management system offers a comprehensive and extensive range of reports for review and analysis. Fleet Management Tracking software also offers real-time updates and notifications in case there's any deviation in the route as well as other analytics through a secure and easy-to-use portal.
Investment is Significant
For small and medium enterprises to run successfully, they need to invest in fleet management technology. It is worth noting that tracking the vehicles is the need of the hour to manage the operations easily and to cut out waste and downtime. The Fleet management system also lets fleet managers communicate with the drivers about route planning and about various other factors to improve fleet efficiency.
Grow your Business
With a fleet management system, you can get the most out of your fleets which will help you expand your business. An enormous amount of data generated through the software can be used to make better business decisions. SMEs can implement changes in their business plan according to this data to improve their productivity and to offer better services which consequently, grows the business.
Quick Read: Fleet Management 101: Myths vs Facts
Quick Read: How To Streamline Your Business With Fleet Management