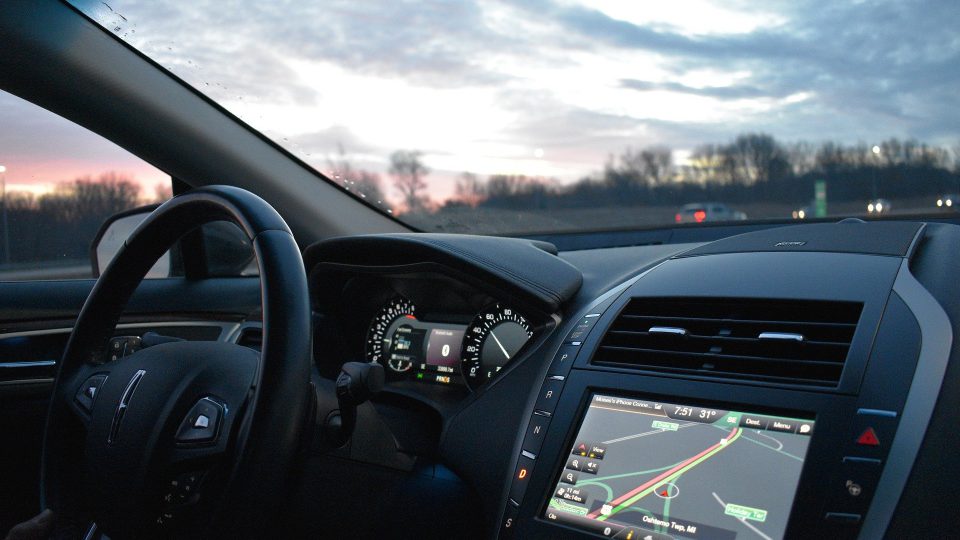 How AI and IoT are Facilitating Unparalleled Growth in Fleet Management
The terms Artificial intelligence (AI) and the Internet of things (IoT) have become really popular in recent years. Their presence is making a significant impact in various fields and technological applications. AI development when combined with the Internet of things (IoT) has proven to be a game-changer for the fleet management industry as well.
First and foremost, it is important to understand exactly what AI and IoT for fleet management is! AI models are algorithmic mathematical models that can be employed for making precise predictions and informed decisions. They are quite complicated in comparison to the linear model's fleets that were once used. AI models take into consideration many inputs variables to yield a particular output. The results are quicker, smarter and accurate using these models.
AI-based applications help fleet owners, managers, drivers and mechanics to make better decisions for enhancing fleet's performance in the longer run. This assistive technology helps to ensure that the drivers maintain autonomy in every transport cycle. AI-integrated software comprises various devices and applications including IoT or the Internet of Things.
Manage your fleet efficiently with LocoNav's Fleet Management Solutions!
IoT involves a network of actuators and sensors that constantly gathers data from their environment. When it comes to fleet management, IoT captures data for analysis and also helps in sharing the information smoothly between the stakeholders. An enormous amount of data is generated by the vehicles, hence IoT is very beneficial for the fleet industry.
The fleet industry is observing some enormous changes. Smart vehicles have replaced the conventional older vehicles and cellular communications technologies are used to transmit the information. Artificial intelligence (AI) and the Internet of things (IoT) have the power to revolutionize the fleet management industry.
From route recommendations to road-risk data analysis and driver coaching. AI-based applications can benefit in multiple ways. The application offers results with greater accuracy and efficiency at the same time, is very convenient and easy-to-use than earlier technologies. In broader terms, Artificial intelligence is making way for a safer transportation system. IoT on the other hand links products, assets, and infrastructures and is stimulating new advancements and modifications in the fleet management industry.
When vehicles are linked to the Internet, there would be an enhancement in fleet management operations which would lead to better business efficiency. The benefits associated with this technology are endless and as the IoT gains more pace, the industry is expected to grow rapidly in the next five years. The key factors responsible for the growth of the fleet management market are the increased government regulations, the need for optimization of fleet operating expenses, cost benefits gained from the decreasing hardware and software costs and the increasing demand for interoperable efficiency among fleet owners.
Both artificial intelligence (AI) and IoT technologies have become so prevalent in the fleet industry. Vehicle fleets can be checked for faults and maintenance can be done proactively by connecting to the cloud. The technology can also help decrease any possibility of unplanned maintenance or risk of unexpected vehicle downtime. Drivers can be provided with real-time feedback so that their performance can be improved using these technologies. This data can prove to be useful for fleet managers who want to keep a tab on the driver's behaviour and performance.
It is also estimated that connected vehicles can improve the efficiency of the workspace. It becomes more manageable for the drivers as well when companies use electronic logging devices. The use of NFC and RFID helps in decreasing the loading time of the vehicle and hence drivers can save their time checking the stocks. This time can be spent more on the road which would shorten the days and hence an overall improvement in customer satisfaction.
To put it simply, fleet managers can be seen managing and controlling fleets with AI and IoT to ensure greater efficiency in their business operations with improved safety and enhanced customer experience. Without a doubt, both Artificial intelligence (AI) and the Internet of things (IoT) are the future of the fleet management industry.
Quick Read: Telematics and Real-Time Digital Twins: To Manage the Demands of Logistics Networks
Quick Read: The Roll-Out Of The 5G Network Can Benefit Automotive Industry