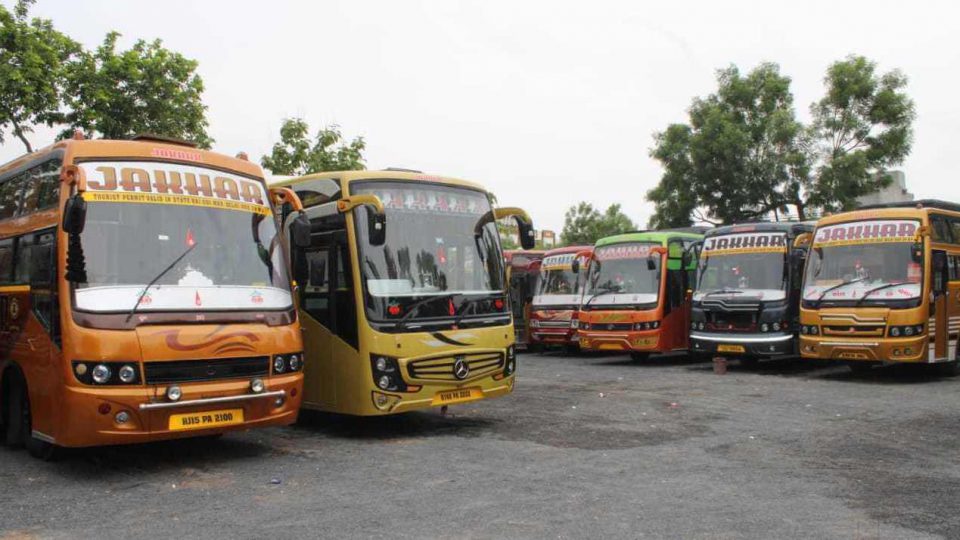 Private bus owners demand tax waiver in Jaisalmer
Due to the staggering drop in business during the nationwide lockdown, when all non-essential commercial vehicles were inactive, private bus operators in Jaisalmer have demanded a tax waiver for six months. The private bus owners have said that they would be forced to halt operations if the tax waiver is not sanctioned by the government.
As a sign of protest, the private bus owners parked their buses in front of the district transport office and handed over the keys to the transport officer. The bus operators have warned the authorities of creating a chakka jam if their demands, that they have submitted to the district transport office, are not met.
The private bus operators say that they are not in a position to pay the tax of six months so the tax should be waived. In the memorandum submitted by Jaisalmer private bus' union, it has been said that the state government on May 31 permitted to run buses under unlock 1.0, but bus operators had to face a lot of problems.
According to the bus owners, financial conditions took a nosedive due to the COVID-19 crisis, leading to a lull in their business. They had previously asked the CM for a tax waiver for an additional six months, along with an extension on vehicle documentation validity for a year, but the government failed to provide any relief.