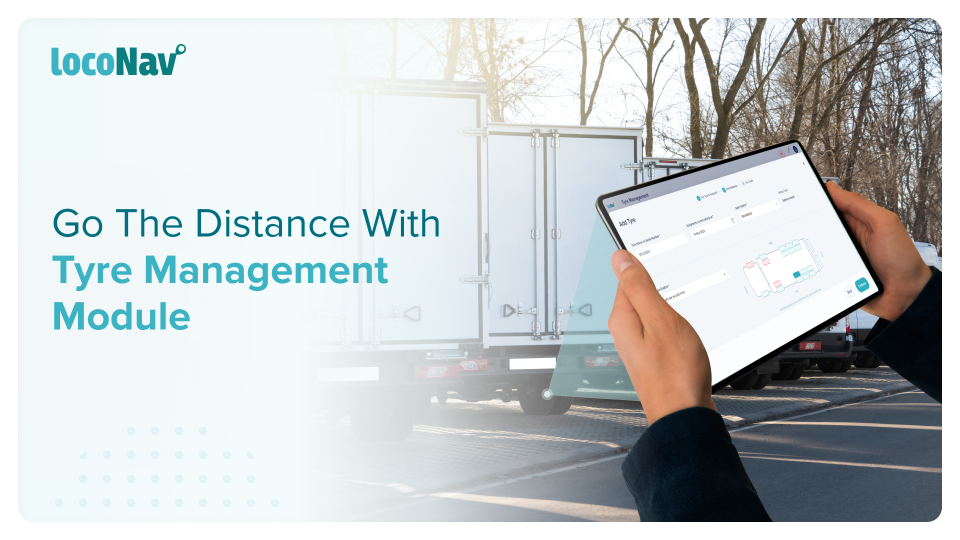 Go The Distance With The New Tyre Management Module
It would not be wrong to say that fleets move the world. Be it people or products, commercial vehicles are a crucial element in keeping the modern world up and running. In the grand scheme of things, even the smallest detail can prove to be crucial. This is very evident by the role a small tyre can play in the functioning of a large vehicle.
This ascertains that tyre maintenance would be one of the top priorities for a fleet manager. It's where the rubber meets the road, and the costs hit the bottom line. From tyre inventory management to usage to maintenance, developing a comprehensive tyre management programme can mean the difference between profit and loss in case of tyre issues.
LocoNav has launched a suite of functionalities and features to make tyre management approachable and productive. With the Tyre Management Module, LocoNav customers can keep a record of a detailed inventory of all their fleet tyres – tyres currently being used, tyres in stock, new tyres, old tyres, and each tyre's running km, tread depth and more in near real-time.
Why should you use Tyre Management?
Access a Single Window View
Get a detailed dashboard to view all aspects of your fleet tyres such as tyre inventory, running distance, tread depth, and more.
Track and monitor tyre utilisation and performance, and plan and manage maintenance schedules with ease.
Eliminate accident fatalities and dangerous driving conditions caused due to poor tyre conditions.
Manage your fleet efficiently with LocoNav's Fleet Management Solutions!
Features of Tyre Management
Here are the top 3 features of the Tyre Management module that will make your life as a fleet manager much easier:
Add new or used tyres to your fleet dashboard itself along with tyre manufacturer details, running distance, tread depth, pressure, repair and maintenance details, and purchasing and discarding details. Once added, users will be able to view all their tyres in one place. 
Users will be able to see details with respect to tyre count, tyre category will have data on the Total tyres available, tyres assigned to a vehicle, and tyres assigned to the inventory.
Download a detailed log of your entire tyre inventory (tyre count, tyre type, tyre status, vehicle number, brand name, model name, tyre size, tread depth, tyre life, tyre running distance, % Tyre Life Consumed and Cost per Kilometre), and tyre logs (tread depth, pressure, repair and maintenance, and system logs) in .CSV format.
Please Note: Tyre Management is an on-demand module. Please get in touch with your LocoNav Key Account Manager to activate it.