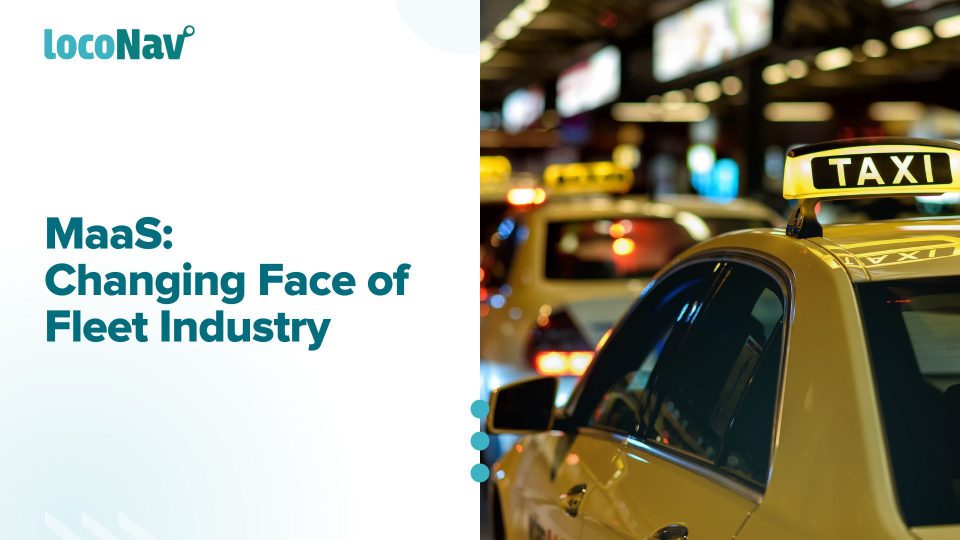 How Is MaaS Transforming The Fleet Industry?
The pace of change in the global fleet industry is unprecedented. Internal combustion engines are being scrutinised as legislative efforts on various continents seek to outlaw them in the coming decades. Fleets must now make electrification work as a realistic and financially viable alternative.
Meanwhile, company automobiles are no longer regarded as a necessary element of job packages by either employers or employees, as high levels of personal taxation force both to investigate more cost-effective and ecologically sustainable alternatives.
In this context, the growth of Mobility as a Service (MaaS) products, focusing on the better integration of flexible forms of public and private mobility, is moving from the margins into the mainstream. In this blog, we will see how MaaS is changing the face of the fleet industry.
What is MaaS?
Mobility as a Service (MaaS) combines numerous modes of transportation and transportation-related activities into a unified, holistic, and on-demand mobility solution. MaaS provides end users with the added benefit of accessing mobility via a single app and a single payment method. The goal of MaaS is to provide the optimum value proposition for users, communities, and the environment.
A successful Mobility as a Service also introduces new business models and ways to arrange and operate the various modes of transportation. MaaS strives to provide an alternative to driving a private automobile that is as convenient, more sustainable, and helps relieve congestion and transportation capacity restrictions.
The Implication of MaaS For Fleets
MaaS has the potential to significantly improve telematics and fleet management. It may, for example, serve as a bridge between asset management and mobility planning. Instead of monitoring a few selected tangible assets within a company, one could control mobility for all of them, even across multiple firms.
Other advantageous features of MaaS for fleet owners include:
To attain their preferred travel experiences, users may freely create a predetermined trip or build their mobility bundle with a varying volume of usage of certain transport modes.
The purpose of the MaaS scheme is to stimulate the use of public transportation by integrating multi-modal transportation and enabling users to pick up and facilitate their intermodal travels.
Based on the end profile, the user's specific preferences, and historical actions, the system makes unique recommendations and tailor-made solutions.
The MaaS ecosystem is based on interactions between various sets of actors via a digital platform: mobility demanders, transportation service providers, and platform owners.
The MaaS platform provides two types of pricing for consumers to access its various mobility packages and pay-as-you-go.
MaaS is a user-centric approach that offers the optimum transportation option from the customer's perspective via a multimodal trip planning tool that includes demand-responsive services.
How Will Mobility as a Service Change the Role of Fleet Managers?
Mobility management is already influencing fleet management. Companies that previously employed fleet managers to acquire, sell, and support multiple commercial vehicles for employee use are broadening the scope of the role to include mobility, or hiring dedicated "mobility managers" to focus on a wider range of transportation and mobility options for the employee.
A mobility manager's typical responsibilities may include vehicle, budgeting, and maintenance, as well as the needs of employees who travel via other forms of transportation. The mobility manager may also be involved in encouraging staff to avoid travel altogether where possible, such as by scheduling conference calls or phone meetings in lieu of face-to-face meetings.
The expanding scope of a fleet manager's responsibilities may necessitate a better awareness of the entire expenses of various modes of transportation, their environmental impact, and, most critically, their safety.