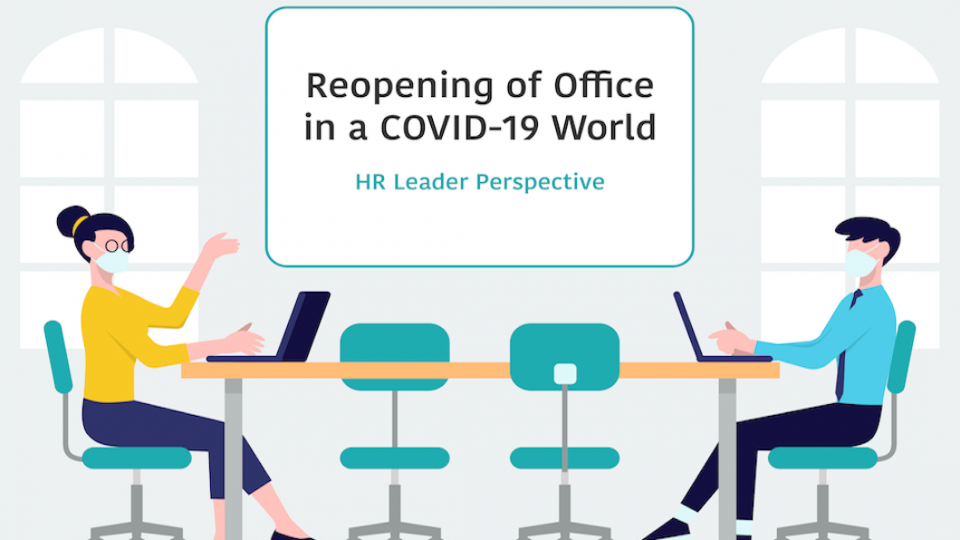 Reopening of Offices in a COVID-19 World – HR Leader Perspective
Gartner Survey Finds 64% of HR Leaders are making Employee Experience a Higher Priority when Planning the Return to Work.
In the new COVID-19 world, workplaces will operate in a manner which has employee safety and business continuity at the top of their checklist. Lockdowns are easing, and offices will begin to reopen. But things are different now, and we can't just snap back into old ways. Even though officials may give a go ahead for the economy's reopening, the virus is still with us, it's still deadly, and doctors have yet to develop a safe, effective vaccine. As such, we must do things differently, especially in the offices.
HR leaders need to consider three key operational decisions to determine reopening strategy: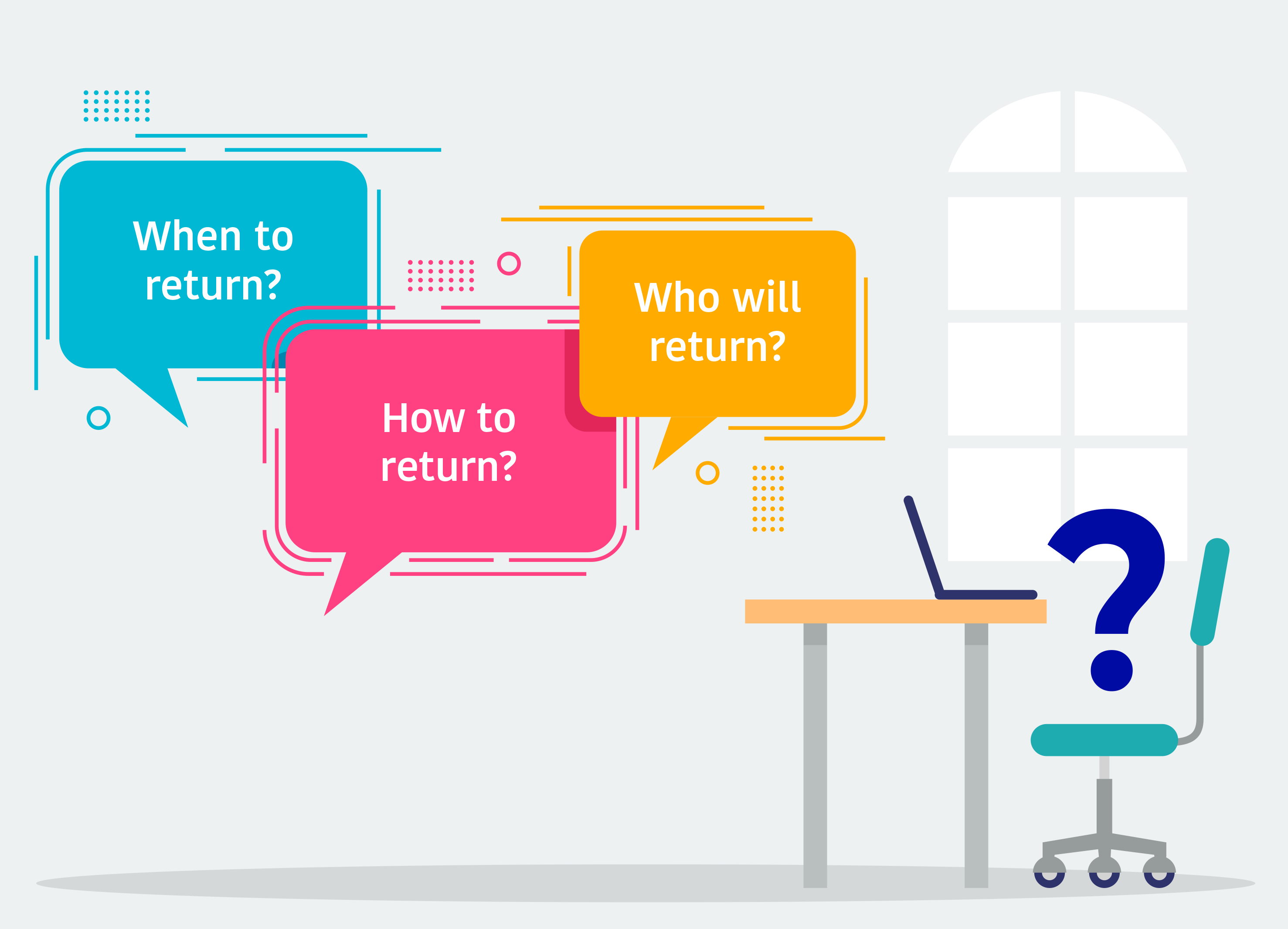 Which employees should return to work first? Should employers allow employees to continue working remotely? What guidelines are to be followed? Are not all employees willing to come back to work?
In my opinion, there can be three stages to handle this.
PREPARATION STAGE
This stage is the backbone of how well a company can handle this pandemic and ensure safety of their employees.
1. From the employees
Handling the employees' data digitally before reopening the office.
a) Getting details of all employees- their medical history, health conditions, family members' details, etc is very crucial before thinking of reopening the office.
b) Sign off on COVID guidelines from each employee to ensure everyone has read and understood the guidelines and SOPs.
c) Training on hygiene practices – this virtual training can help prepare employees to be ready for the new ways of working.
2. Logistics and Infrastructure
Precautions to be taken at office premises:
a) Sanitisation – Regular and timely sanitisation, making arrangements for hand washing stations.
b) Touch less attendance – Use no touch machines to avoid any physical contact within employees.
c) Health Supplies – Ensuring masks, gloves, PPE kits are provided, especially to high risk employees.
3. Updating HR policies
The HR policies related to health and safety guidelines, attendance tracking, travel and accommodation policy, social distancing norms, company transport policies, in person meetings need to be revisited and should comply with the state norms.
4. Employee Benefits
Providing medical insurance plans need to be a primary responsibility of the employer. They should ensure all COVID-19 related possibilities are covered in the insurance plan for employees.
The D Day
Day 1 needs to be planned in detail to be ready to welcome the employees back.
1. Training Leadership
It is essential to coach the leadership to handle teams and increase productivity with time. Managing mental stress of uncertainty for the teams is crucial at this time.
2. Counselling Services
Nearly 7 in 10 employees indicated in a survey by mental health provider Ginger that the corona virus disease 2019 (COVID-19) pandemic is the most stressful time of their entire professional career, which has aligned with stark increases in new prescriptions of antidepressant, anti anxiety, and anti-insomnia medications.
Therefore it is important to implement techniques to help employees get through these challenging times.
3. Communicating Workplace Changes
Make sure to be as open and transparent as possible in communicating any workplace changes to employees. The last thing they would want is to get any surprises related to the company.
4. Escalation Matrix
Creation of a Leadership Response Team to handle any kind of questions, anxiety in the office at large, any help in handling stress, to handle employees' motivation during this situation can be one of the ways.
Living With The Virus
The final stage is to embrace and start working in the "new normal".
1. Staggered Workforce
Staggering the shifts of employees, their lunch and tea coffee breaks to accommodate business needs and ensure safety of employees is essentially required.
2. Social Distancing & Preventing Transmission
Maintaining 6 feet distance at any time in offices is very important to prevent any spread in offices.
3. Adapting to the New Normal
The current crisis has helped businesses to experiment and act rapidly. Organisations are rediscovering what works best for their company and their people. Its helping companies create a culture of openness and instill trust in their employees.
4. Increasing Productivity and Innovating Rewards
It's time to think on how to monitor and track productivity of employees. Effective goal setting is crucial in this scenario.
5. Digitization and Automation of Processes
We have seen rapid advancements in the application of digital technology and as a result, the world of business has changed irrevocably. We have learnt to be smarter and turn the crisis into competitive advantage.
These steps can help business to return to normal as early as possible and also establish policies and practices that can help in the event of future crisis.
"For the HR Leaders, architecting how employees experience returning to the physical workplace is critical, both to maintain employee safety and well-being and to drive critical business outcomes," said Brian Kropp, Chief of Research for the Gartner HR practice.