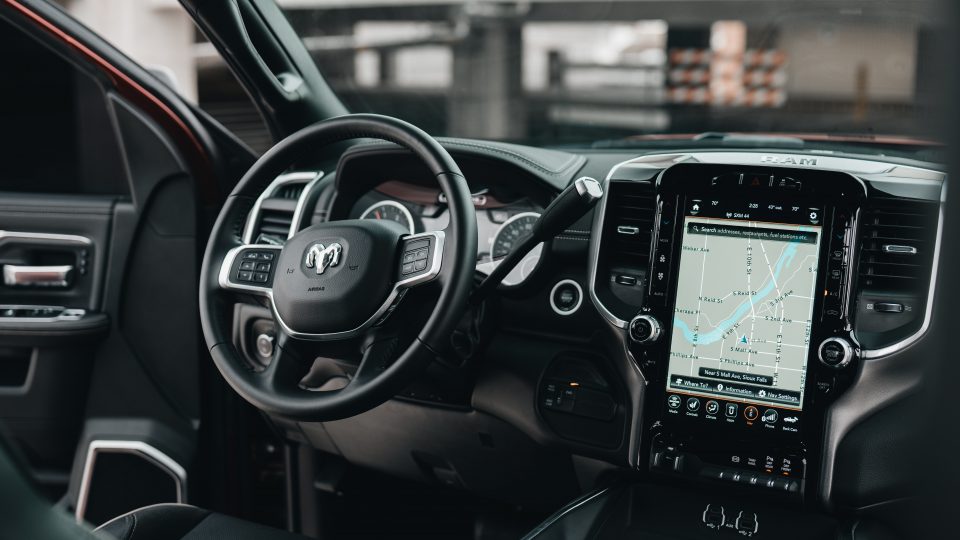 Using Route Management To Enhance Modern Delivery Experience
Deliveries are an important aspect of any retail business, making the adoption of delivery route management software essential for logistics players. The delivery experience is directly tied to the customer experience. Delayed or incorrect deliveries make customers unhappy and result in loss of business. These customers will eventually turn to brands that offer a more seamless delivery experience.
By mapping delivery routes based on more than just distance, route management or route optimization helps you excel in customer experience. Advanced algorithms allow you to take control of your deliveries and ensure that even the most complex requests are satisfied without skipping a beat with full route optimization. 
Customers will have a better experience with your business if you optimize your routes. When your consumers have special requirements, a delivery route management software considers them for more efficient delivery. Route optimization guarantees that the delivery is arranged with the correct driver and vehicle for the job, whether it's a specific delivery window or the need for specialized skills or equipment.
Fleet Route Management gives you control over the finer points of your business. For almost everything, you can specify settings. Vehicle weight limits, travel time, shift patterns, and other factors are all taken into account to optimize routes in real-time to meet your demands. As a result, your company's routing will be more efficient, allowing you to fit more deliveries into your day.
Manage your fleet efficiently with LocoNav's Fleet Management Solutions!
A route management software also gives you the flexibility you need to change on the fly. A sick driver or a last-minute request from a customer can send you back to the drawing board and force you to start over from the beginning when it comes to route planning. You simply change the settings and receive your freshly optimized routes in seconds with genuine route optimization; it's that simple.
Load capacity, shift patterns, defined coverage regions, and a variety of other constraints are all taken into account by powerful route optimization tools. Because of Agile development methods and a SaaS deployment model, route optimization requirements and definitions are always changing.
12 Ways How A Route Management Software Improves Delivery Experience
Dynamic Operations Management
It appears that staying on top of plans is difficult when the fleet departs from your depot locations. There are also a lot of unknowns, such as car breakdowns or traffic congestion, that you can't account for. It's far better to prepare for them in advance than to react to them or, even worse, to do nothing.
Route management software enables you to handle delivery operations in a proactive manner. The app allows you to track your drivers' progress and check ETAs in real-time using GPS tracking.
You may get real-time updates from the field by having up-to-date visibility into arrival times. As a result, you'll be able to create a more dynamic delivery operation with more robust plans that account for late deliveries.
Achieve Same Day Delivery
Customers appreciate the convenience and speed of same-day delivery. In reality, these are among the most important aspects of delivery for customers.
The good news is that buyers are willing to pay for it. The bad news is that it's a lengthy procedure.
Fortunately, delivery route management software that includes routing features provides you with at least two possibilities. You can either organize same-day deliveries ahead of time and assign them to drivers working late shifts. You can even plan it on the go and allocate priority deliveries to the best drivers available.
Instantly Locate Your Driver Partners
Once drivers leave for the day, it's easy to lose track of them. You can only rely on dispatchers to keep track of deliveries if you don't have delivery route management software.
This is why you'll need a route planner.
A dashboard that combines GPS monitoring and route management allows you to effortlessly collect real-time position and status updates on your vehicles.
It also allows you to: 
Keep track of arrival and departure timings
Verify the location of the vehicle 24 hours a day, 7 days a week.
View predicted arrival times.
Compare the expected and actual arrival times.
Obtain a copy of the electronic proof of delivery.
Consumer preferences are shifting. With each delivery, modern clients seek more convenience, speed, and control.
In fact, 88 percent of customers are willing to pay more for speedier delivery when it comes to their goods. That's a huge chance to increase revenue.
The key to providing speedier, on-demand delivery is to use software to automate your operations.
You can change and support the entire ecosystem with an end-to-end cloud-based solution. In the end, this makes it easier to boost your order fulfillment rate, even when demand exceeds your capacity.
Customers will leave if they have a bad experience.  It's critical to keep your customers satisfied. And the only way to do so is to foster a culture that appreciates consumers, gives excellent service, and consistently exceeds expectations.
When it comes to delivery route management software and customer experience, that's only the tip of the iceberg.
It can be difficult to manage deliveries depending on the size and structure of your organization.
It's not only about filling orders when it comes to running a business. Different depot locations, inventories, supply chain networks, and employee shifts must all be considered.
Not to mention the fact that you must keep track of recurring occurrences such as vehicle maintenance, vacation days, and holidays. A lot of information might be lost in the shuffle. Using cloud-based route management software solutions allows you to make quick modifications ahead of schedule.
When you accept an order, you guarantee that it will be delivered on time. Allowing clients to set their arrival time puts even more pressure on you to be on time.
You can get there via efficient paths. You can't, however, do it manually.
Instead, you should automate the process to account for several factors that influence timeliness, such as:
What day of the week is the deliveries scheduled for? (Will they be delivered on Wednesday or Thursday?)
Time of day (do the deliveries happen in the morning or in the afternoon?)
When are the deliveries scheduled (if they fall on a holiday or during a shopping rush?)
Congestion in the streets
Work on the road, road closures, or road shutdowns
Vehicle acceleration
How many deliveries do you plan for each route? You run the risk of decreasing your profit margins if the number is too low.
The key to drastically enhancing the cost-effectiveness of your delivery operations is optimum route density. Simply said, the more routes you have, the less money it costs to fulfill an order.
You can enhance the number of assignments each driver has on his delivery run by using fleet management route optimization. And the more drop-offs there are, the less it costs to get to each one.
Improved Shipping Accuracy
When it comes to delivery, accuracy is key.
Customers can verify the information before delivery by sharing order confirmation and tracking URLs, which alleviates some of their anxieties.
It doesn't end there, though. Your employees must also be informed. You must also make such information available to them on demand.
At every point of the delivery lifecycle, teams may access, check, and validate the data. This ensures perfect transparency throughout the procedure and precise accuracy in its execution.
The majority of route management apps contain two parts. For operations managers and dispatchers to plan and schedule deliveries, there is a delivery management dashboard. In addition, your drivers will have access to a delivery app.
Drivers can access information about the customer, delivery, timetable, and routes using the delivery app. It also includes features such as electronic proof of delivery, which helps to speed up drop-offs and collect client feedback.
The route management software also allows drivers to engage directly with consumers. A driver can just tap the phone, compose a message, and inform the customer that he would be arriving at the address shortly.
Simultaneously, a delivery route management software minimizes the need for drivers to converse on their phones while driving, improving safety.
Efficient Handling Of Pick-Ups & Returns
Managing a delivery is a process that requires active participation. Things can happen that are out of your control at times.
It's possible that an order will be delivered to the incorrect address. It's possible that the customer isn't at home. It's possible that the order was mislabeled or damaged along the way.
Return deliveries might be caused by a variety of factors. However, not every operation is prepared to deal with them. Route optimization software gives you comprehensive vision over the last mile thanks to GPS tracking.
Competitive Business Edge
The Modern Delivery Experience has been transformed by on-demand delivery and eCommerce.
It's tough for small firms these days to avoid seeing large corporations as competitors. You could believe that Amazon, Flipkart, and other eCommerce giants have the upper hand because of their size. 
However, there is a technical technique to understand how to compete with Amazon shipping and the others. The answer is to make use of technology.
You may make your business stand out by using route analytics management software. Customers can receive free delivery, next-day delivery, or even same-day delivery. You can create a delivery regime that coexists with big-name companies and even grows despite their presence by combining it with greater customer service.
You can design a follow-on plan for your driver using a route management app that shows the order of deliveries as well as a set path to follow. With an automated delivery route planner that helps your drivers to the most effective route between various points, the process becomes considerably easier. This not only reduces delivery times but also reduces the number of kilometers per delivery, making operations more viable.
Quick Read: Fleet Management 101: Myths vs Facts
Quick Read: How To Streamline Your Business With Fleet Management