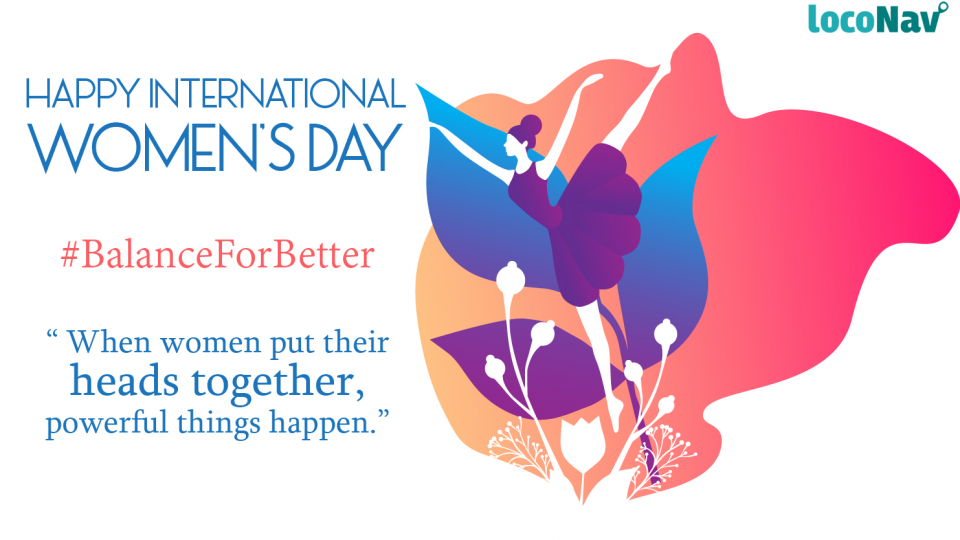 This International Women's Day, LocoNav Stands for #BalanceForBetter
When women put their heads together, powerful things happen.
On this International Women's Day, LocoNav takes the opportunity to acknowledge and thank our powerful female force within the organisation, and all around the globe. It is important that we challenge gender stereotypes, and talk about how we must create a gender-balanced world for us.
Balance builds a better economy, a better community and a better professional world. And we are striving to achieve just that. Our aim this year is to highlight a highly compelling issue worldwide: women's work and safety. It is imperative that women are represented in the boardroom, the government and the media as active and equal representatives. And under no circumstances should their safety come under question.
However, as things stand, a woman has to think twice before putting in extra hours at work. Why? Lack of security. Whether she takes a cab, or drives her own vehicle, her safety is always a prime concern, especially when she travels after dark. And LocoNav is determined to change that.
With the help of our vehicle tracking system, we provide women the comfort of moving about as they please in a risk-free manner. Our technology allows people to track your vehicle from remote locations, so as you drive back from a productive day at work, your loved ones can stay updated with your location in real time.
Also, with our emergency SOS button, in the event of any mishap, you will not be left stranded and can seek help immediately by alerting the authorities with a tap of a button.
We stand in unison with the notion that gender parity is the need of the hour, and a woman should not be held back from excellence at the cost of her safety. Let today serve as a reminder that women's safety is a collective effort by all those who care for humanity.