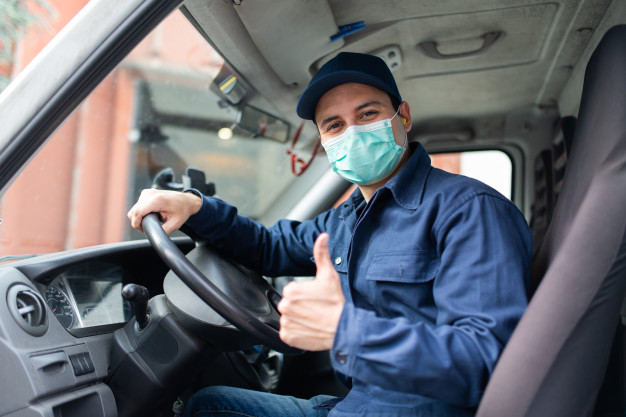 7 Tips for Driver Retention: Finding Good Drivers is Hard, Retaining Them is Even Harder!
Retaining good talent is challenging in almost every sector, but the fleet industry has its own complexities which makes it even more difficult to hire or retain the right people. The truck drivers job is considered one of the most difficult jobs due to complicated hurdles. Moreover, the demands on the fleet industry will continue to grow due to a surge in online shopping wherein consumers are becoming habitual of buying with a click and receiving the product at the doorstep. With the COVID-19 pandemic, driver shortage has become a constant problem and fleets are struggling to keep their vehicles moving.
It is important to understand the reason why driver retention has become so arduous. Well, most of the time, drivers change employers for better perks or compensation. However, there can be certain other reasons as well beyond wages. The question here arises is how to retain top drivers and the simple answer to this is better employee engagement. Besides this, there are various other ways to attract or retain drivers so that they are more likely to stick around, some of which are mentioned below:
Take Driver's Feedback
Ideally, a fleet company should follow a robust open-door policy wherein employees from all levels engage regularly with each other and carry out a meeting including the drivers. If this is not suitable, taking formal feedback from the drivers about their experience is the bare minimum that should be done. The detailed feedback or survey can help you get a lot of information and can also let your driver feel that they are being heard. It is important for the fleet manager to make the drivers understand why this feedback and/or survey is significant for them.
Manage your fleet efficiently with LocoNav's Fleet Management Solutions!
Take Action On The Feedback
Taking your driver's feedback won't be beneficial if you are not taking any action on it. Try creating a process through which you can understand or act on your driver's feedback. Driver retention is only possible if they believe you are listening to their needs. Hence, reviewing their feedback and considering their needs will definitely help. It is also important to act in a timely manner and make strategies and policy changes if required or else communicate to the drivers how they can expect the improvements from your end. This will enable your drivers to have trust and credibility in your company.
Re-evaluate Your Driver's Pay
Gone are those days when drivers' pay was considered as just another variable expense that varies based on the availability of work. Drivers just like any other employee should be paid a certain amount to survive irrespective of the work. They should be paid a respectable amount so that they are satisfied with it which eventually would help you retain them for the longer term. Create a process to monitor the pay for all your drivers to ensure they are receiving the support they deserve. This may sound a little tough to crack but will allow you to retain all your good drivers.
Invest In Top-Notch Equipment
It is equally crucial to offer your drivers high-quality equipment so that it is easier for them to get their job done. It can become very frustrating or irritating for the drivers to run a truck that is constantly in the need of service or breaking down frequently. Hence, provide them with reliable and good quality trucks which will also help maximise uptime. Various companies are also taking this one step ahead by employing flat-screen TV and DVR for their drivers. Drivers would give their best to you if you assist them in streamlining their work.
Celebrate Performance
Acknowledging employees for their work is extremely motivating and boosts the performance too. Start acknowledging the work done by your drivers as those who feel appreciated and rewarded are more likely to stick around. You can set certain metrics or targets for your drivers and offer them significant incentives. You can also reward them if they improve their driving skills and not indulge in careless driving. Consider a "driver of the month" so that you can identify the top performers among your drivers and celebrate their achievements.
Do Not Overlook Driver Amenities
This is something really important if you want to retain your company drivers. Addressing the driver amenities is as crucial as their salary. A refrigerator to keep food, a comfortable mattress to sleep, temperature control, etc are some of the basic amenities that should be provided to drivers when they are not at home. The highest standard of living should be given to them while they are on the road.
Prioritize your Driver's Health
Fleet companies should keep a tab on their driver's health by offering free health screening and nutritious food. Drivers should be made aware of how critical it is to keep check of their health vitals especially during the time of global crisis. In addition to this, health insurance should also be provided to the drivers. These steps will also boost the driver's loyalty towards a company.
Quick Read: Automated Vehicles of the Future Require Behavioural Driver Training, Reveals Research
Quick Read: 5 Reasons Why You Should Invest in a Driver Management System