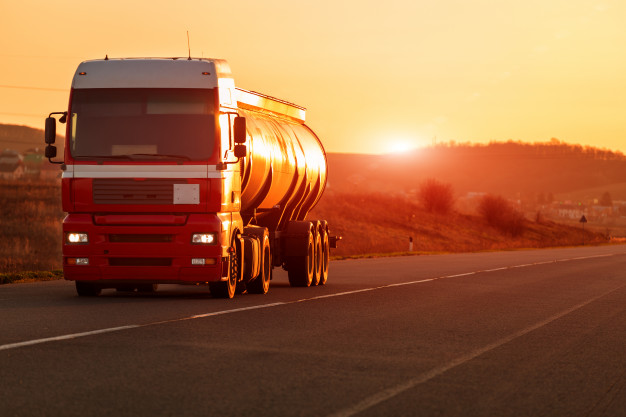 5 Reasons Why You Should Invest in a Driver Management System
In most of the business today that exist in India, one of the major drawbacks is how they lack in managing a good and decent fleet. Managing a fleet is not at all a hassle-free work and therefore, to keep it under control and checked, proper measures need to be undertaken. When it comes to this category, a lot of factors come into consideration such as maintenance, accidental covers, fuel consumption, safety etc. and therefore, to get a hold of this, driver management comes handy.
Driver management is a necessary component in case of managing a fleet and it is advised that every business owner must own it.
Driver management makes all the people related in the sector decently satisfied. Be it the manager, the driver or the customers, everyone is provided with good services suiting to their needs since the motto here is to achieve the goal with a smarter way of working.
To indulge in the same, here are five reasons why you should invest in a driver management system:
The first and the foremost point that is to be noted when it comes to a driver management system is how amazingly it can reduce all the complicated paperwork. No business manager likes to go through all the documents and paperwork to avail a particular need. Also, at times it may happen that you forget to carry a document or it is not accessible to you. Therefore, this system is extremely convenient as all documents can be kept organized and secured and can be retrieved easily whenever required without any mess.
Another important factor to incorporate a driver management system is to ensure that you have a complete account of your driver's status. Since they are constantly moving on the roads, this system can help you note down various information such as their location, speed, status, time etc. It also ensures your driver's safety. In cases of thefts and emergencies, the system can provide you with adequate information that is necessary for a step to be taken. You have a clear view of your driver's productivity and this, in turn, helps you build good relations with your customers since efficient time management develops. They can expect a certain amount of time for the delivery of products and you can follow through on the promise. In case of any delay, the manager will know the reason behind and can take rectification measures accordingly.
Manage your fleet efficiently with LocoNav's Fleet Management Solutions!
Fuel Monitoring

The system also helps in monitoring the fuel consumption for vehicles. We are well aware of how fuel prices are going up day by day. Keeping a check on your drivers on how they're consuming fuel can be a great preventive measure for you. There are many drivers who intend to steal fuel and are not trustworthy enough. At times they use the vehicle for their own personal purpose and it gets highly difficult for the business owner to detect any mishap, or maintain accountability, since there remains no proof.
Also read: Intelligent Transportation System: The Big Idea in India
Also read: Top Tips for Optimised Fleet Maintenance
Driver Benefits

To get away from unnecessary financial burdens, the system also provides great benefits in terms of your vehicle and driver safety. The customers can also rate your drivers based on how they drive on measure boards. This in turn also ensures their promotion and there is upliftment in the level of work.

Record Keeping

Last but not least, this system helps you to keep detailed information regarding your driver. If he or she has an expired license or a license that is going to expire soon, the manager can stay updated and look into the matter. You can also have a record of your drivers' way of work and profile. Any bad or good experiences are noted down in his record and it can be used accordingly to assign the amount of work to him. In this way, any fatigue in work is also not noticed and the growth in business takes place rapidly.
With the added benefits, you will definitely be able to notice a change in terms of fleet management for your business. If you do not own this system, you are definitely guaranteed to have losses in your business at an annual average as per research due to poor fleet management.
Engaging in fleet management can help your business manager to keep a detailed track of all status such as driver behaviour, proper vehicle use, work breaks, time management, safety etc. This software also helps in controlling certain areas such as speed limits, fuel usage etc.
When it comes to commercial vehicles, they are designed to travel distances and carry goods and products from one place to another. With the manager sitting in one place and keeping a note of all the drivers working under him in a fleet is impossible to do manually.
Years of research has concluded the fact that with various factors such as government rules, growing population with growing demands and needs of supply, industrial production, everything has changed drastically and if we do not go digital, the game gets really tough.
Quick read: 5 Features of a Fleet Management Software That Your Business Needs
Quick read: Learn All About Asset Tracking