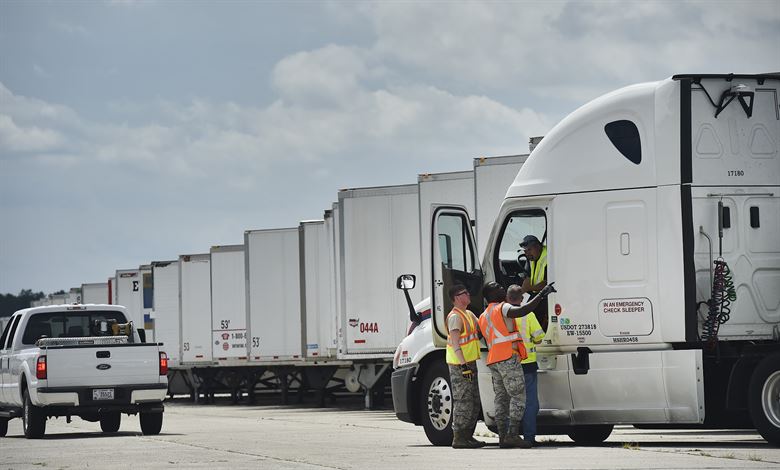 5 Features of a Fleet Management Software That Your Business Needs
Running a fleet business is no easy task, especially when you strive to manage it as efficiently as possible. With time, manual management has taken a backseat, allowing technology to steer the wheel. That is why fleet businesses today are adopting telematics technologies like fleet management software to boost their company's productivity.
So if you have not incorporated a fleet maintenance software yet, you may want to learn of these 5 features of a fleet management software that your business definitely needs:
Better Deployment & Operations
Better Business Management and Asset Maintenance
Efficient Customer Service and Accountability
Employee Management and Insurance
Safety and Emergency Service
We explore these points in detail below.
Fleet Management Software Features
1. Better Deployment and Operations
A fleet management software can help you to choose the most efficient routes of operation for your vehicles. It can be used to see if a route has traffic congestion or is blocked before a truck is deployed for operation. An onboard software helps a fleet owner to perform optimised GPS tracking. The software provides the best and shortest route options so that your trucks are not spending their fuel in traffic jams and so that they can reach their destinations in a much shorter time.
This also means that more tasks can be assigned to your trucks in a day which helps improve the productivity of your company immensely. Using a fleet management software in India also means that you can communicate efficiently with your employees.
Even the best fleet management softwares cannot help if there is a gap in communication between you and your employees. This is very often the case when it comes to fleet businesses. This system come with communication options such as location sharing and rerouting so that you can send your instructions in a much more visual manner. It can be beneficial for your business since visual instructions are much easier to understand than verbal instructions.
2. Better Business Management and Asset Maintenance
Installing a fleet maintenance software also means that you don't need additional employees to help with the management of your fleet. You can manage the operation of your entire fleet all by yourself simply by using the application that is provided to you. There is a lot of management related data that can be accessed with the help of this application. If you find the data overwhelming, you can simply customize your application dashboard to view only data that you find relevant.
A lot of money is saved as you do not need to hire a lot of staff. The application can be accessed from anywhere in the world as it works through the internet. Good fleet management systems don't just provide the tracking functionalities, but also help in best maintenance of the trucks. For your business, you can utilise this software to provide you with information related to the condition of different parts of the vehicle.
They also provide costing estimates of the maintenance activities. Hence you can prevent from incurring fraudulent maintenance bills. The system also detects patterns in business operations. It analyzes these patterns and provides you with statistical information on things such as seasonal customer demands and profitable locations. You can use this information to expand your business to new customers and grow your clientele.
Manage your fleet efficiently with LocoNav's Fleet Management Solutions!
3. Efficient Customer Service & Accountability
The fleet management industry is very competitive and any deficiency in customer service can be fatal to your business. Operation in customer service must be swift, accurate and without any delay. In manual management of fleet, your estimates for billing may not be accurate to the customer's usage. This causes you to lose a lot of money or if the bill is higher than the usage, you would lose the trust of your customers.
A fleet management software helps you reach your customer's location without any hassle and it also helps you track the movement of your trucks and its overall usage. The system helps you generate accurate bills for your customers by which the trust between you and your clients remains strong. Sometimes you may also come across customers that misuse your trucks. However, this system ensures that you prevent your assets from getting misused or overused.
You can also see the terrain and topology where your truck is being used. So you can keep an account of the usage of your trucks. And good accountability is necessary to secure your business against bad customers.
Also read: Top Tips for Optimised Fleet Maintenance
Also read: Go Green With Fleet Management
4. Employee Management and Insurance
A fleet fuel management software also helps monitor the employees' driving behavior. It collects data on the driver's driving style such as braking, cornering, acceleration and idling. The live tracking feature also helps you to check if any employee has driven off the route. This feature helps you to train your employees to be more productive and safer drivers.
You can also set a speed limit to all your trucks with the help of the application so that if any employee drives at unsafe speed, you will be notified. This increases the lifetime of your assets, makes your employees drive efficiently and also keeps the roads safe.
The best way you can manage your fleet further is by securing your trucks with a Telematics insurance. A Telematics insurance provides you with a personalized insurance premium rather than a common premium. The premium is decided upon the way a vehicle is being driven. The system collects data on the driving style and generates a grade on the driving style. So the better the driving style, the lower the insurance premium.
5. Safety and Emergency Service
The safety of employees is foremost for the success of any business. Road accidents account for many deaths worldwide and many of those occur due to unreported accidents and delayed medical attention. The fleet management software comes with a panic button which is installed in the truck. This button can be pressed by your employee to call for emergency help if a vehicle has broken down or has met with an accident.
The system also comes with sensors that detect if the vehicle has met with an accident. If the sensors detect an accident, it sends out an alert to nearby emergency services like hospitals and fire stations and it also alerts you that your employee has met with an accident.
LocoNav offers you services for all your business needs, from Vehicle Tracking Solutions, Fleet Management System and Telematics, along with FASTag. LocoNav helps you in optimising your operations and business while you focus on the growth of your enterprise!
Quick read: LocoNav Helped This E-commerce Conglomerate Streamline Their Supply Chain
Quick read: Are You Getting the Most Out of Your Fleet Management Software?