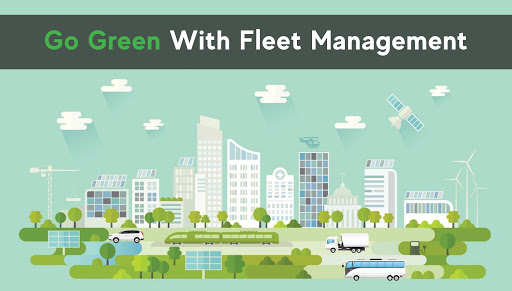 Go Green With Fleet Management
In a bid to run a sustainable business, there are many avenues that a fleet manager needs to take into consideration. And as your business reaches new heights, the added responsibility of being mindful of the environment also needs to be implemented.
Any and every industry can contribute to environmental development and enhancement. So if you are a part of the trucking industry, you must simply go green with fleet management.
We tell you ways to kickstart your journey towards making the earth a better place to live in.
1. Telematics for actionable data
Fleet telematics is not just an investment you make when you wish to make your enterprise more technologically advanced. It can also have an immensely positive impact on how economically functional your business is, and how much is the documented carbon footprint of your vehicle.
With telematics, you can get actionable data in terms of vehicle utility reports, emission status and fuel optimisation. And with this data, you can formulate strategies on how to minimise wasteful and harmful business practices and how to align your operations to function in a more environment-friendly manner.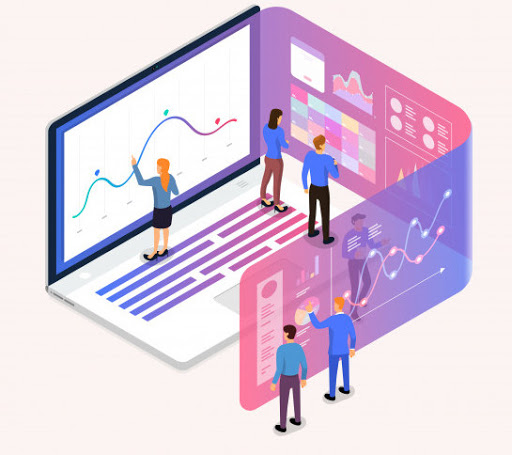 When a telematics device, or a "black box", is fitted into each vehicle of your fleet, you can monitor the movement and behaviour of your column from a single source. Whether you opt for a vehicle tracking system app, or a customised desktop dashboard, you can keep a pulse on metrics such as if fuel is being consumed more than necessary, if the driver is excessively idling, or if the health of the vehicle is deteriorating, which can lead to higher emission rates.
Once you determine the areas that can be improved with the help of Telematics, you can surely create a better eco-friendly business.
2. Be mindful of fuel
According to studies, trucks are the major contributors to air pollution levels in the country, racking up to 46% in PM 2.5 pollution level. Vehicular emissions, while not entirely eliminated, can be curbed to limit the dangers they pose to the environment. Fleet management can have a huge role to play in this regard.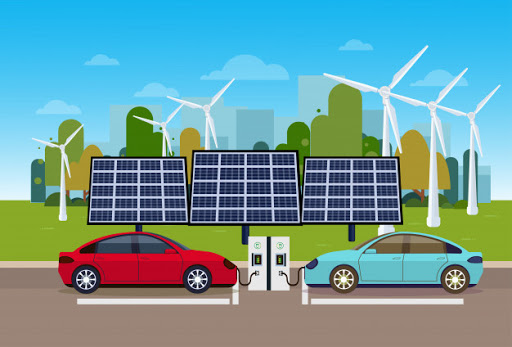 Fleet management systems allow you access to a documented and reliable source to check the current fuel status of all trucks in your fleet. Moreover, it also provides you with comprehensive reports on the fuel consumption trends. A few selected providers of fleet management solutions also offer the additional functionality of predicting ideal fuel usage rate.
Accountability within your employees increases when you opt for a fleet management system in India. And this can be the motivation for them to limit idling, or accelerating beyond the permissible limit. It is simply an inverse relationship: the more fuel you save, the less would be the vehicle exhaust value of your fleet.
Manage your fleet efficiently with LocoNav's Fleet Management Solutions!
3. Take the path less travelled: Alternate sources of energy
Environmentalists have been reminding us time and again about how our natural petroleum reserves are on the verge of exhaustion, and how we should switch to alternative fuel options to build a more sustainable ecosystem. Being in an industry that literally runs on fuel, the trucking and freightage sector needs to sit up and take notice.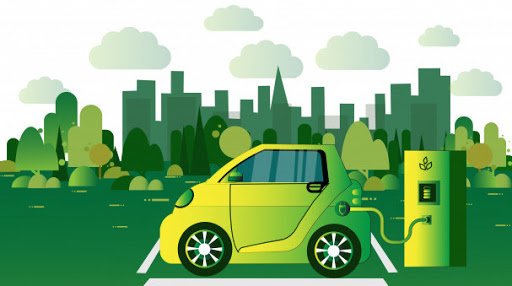 There are many powertrain technologies that have taken the world by storm, and while the initial investment may be significant, the ROI of adopting alternative sources of energy go far beyond that. Truck OEMs across the globe are moving towards electrifying commercial vehicles, and the move has been welcomed by one and all.
Apart from electric CVs, sources of energy such as Biodiesel, Natural Gas, Hydrogen and liquid Propane are some powerful examples that your business must look into.
Also Read: How Can Fleet Management System Help In Your Everyday Operations?
4. Maintain vehicle health
A malfunctioning truck is nothing but a fuel-guzzling machine with undesirable emission volumes. So as a fleet owner, it is imperative that you keep your trucks well maintained. A fleet management software gives you the opportunity to have a detailed account of all maintenance activities, from past visits to upcoming servicing appointments.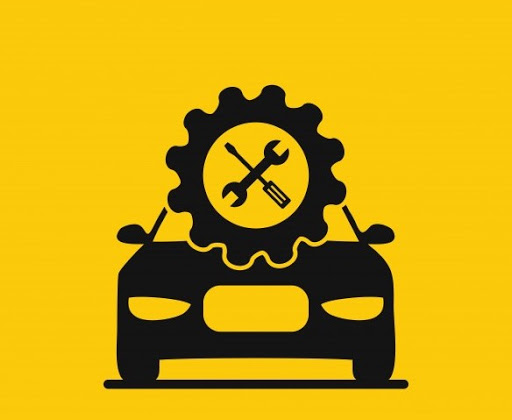 Factors such as appropriate tyre pressure and regular oil changes must be kept in mind to monitor regularly. This will enhance the longevity of your fleet, and aid you in running a stable trade. Moreover, maintaining the aerodynamics of your trucks is another crucial part of vehicle health maintenance.
Along with that, GPS fleet tracking devices can notify you if a part breaks down, or if the health of the engine is compromised. Maintaining fuel efficiency is the key to developing a more eco-friendly line of business.
5. Invest in competent driving
To go green, it is not just your fleet that you need to nurture and enhance; you need to simultaneously manage the people who operate the said fleet. Driver behavior, apart from being important to your brand, holds merit in terms of safety.
Fleet management gives you a clear picture of how your drivers are performing on the road. Instant alerts on idling and over-speeding are provided to you with the help of a mobile application or a desktop dashboard.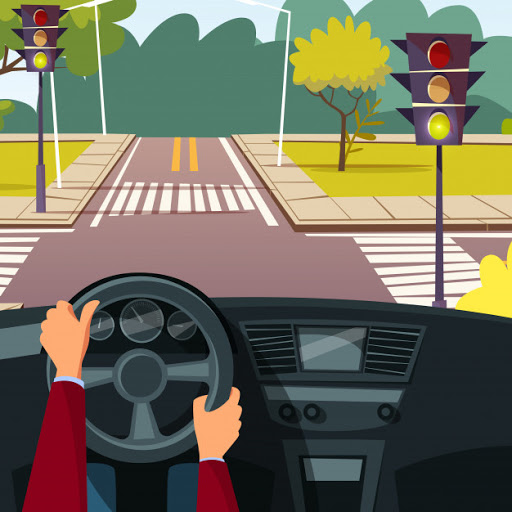 On top of that, incurring repair costs takes a big hit on your business accounts, especially in the case of trucks. So when you implement and practice safe driving techniques within your crew, you will, if not totally obliterate, curtail the occurrences of accidents. And going by the chain of events, this will reduce the chances of spending on repairs, lesser damage to the fleet and will limit the manpower and materials used in repairs. This saves time, money and to a great extent, the planet.
Make better business decisions, and go green with fleet management.
LocoNav offers you services for all your business needs, from Vehicle Tracking Systems, Fleet Management Software and Telematics, along with FASTag. LocoNav helps you in optimising your operations and business while you focus on the growth of your enterprise!
Quick Read: How To Save The Environment with a Vehicle Tracking System
Quick Read: Does Your Fleet Management System Pass The Test?