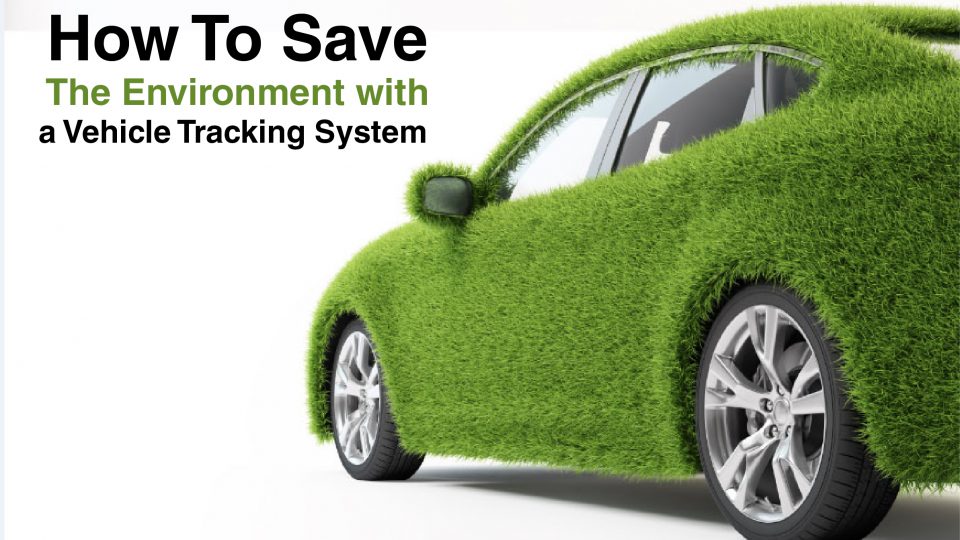 How To Save The Environment with a Vehicle Tracking System
There are many benefits that come with a vehicle tracking system: fetching accurate location, providing engine health, prevention of theft, recovery of vehicles, to name a few. While these advantages will appease to the business side of things, there are certain additional merits that a GPS tracker brings to the table, the most important being environment consciousness, as we discussed in a previous article, Increasing Fuel Efficiency.
When you invest in a vehicle tracking system for your business, or for your personal use, you focus on its seemingly obvious functionalities. However, we must also not overlook a striking feature of vehicle tracking devices: they are highly environment-friendly.
It is vital that we play our part to protect the environment, especially as business owners. But we cannot shy away from the fact that running an establishment requires a lot of capital. More so when you are trying to do your bit for the environment. And if you are in the freight industry, your expenses will obviously add to that.
Check the live location of your vehicles with LocoNav's vehicle tracker
Not many fleet owners can afford to keep their vehicles abreast with the latest eco-friendly models, due to lack of resources and time. Moreover, since most of their trade takes place with their vehicles on the road, replacing their fleet regularly slows down their business process considerably, albeit for a short time.
If you are a business merchant looking for affordable and efficient alternatives to make your enterprise more environment-friendly, then look no further. GPS vehicle trackers can help you go green, all the while stabilising your operations and logistics. Here is how implementing a vehicle tracking system can aid you in preserving the environment:
1. Reduce Vehicular Emission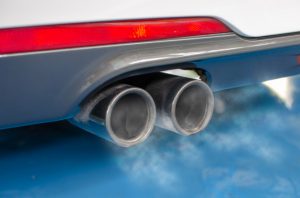 There are considerable ways in which a vehicle tracking system can help you fleet reduce its emission count. With a GPS tracker, you can indulge in route optimisation for your shipments. By working on past routes taken by your vehicles, analysing the time taken and fuel utilisation, you can appoint new routes for your drivers to take. With this, you can decrease the on-road time of your fleet, thus saving on fuel and consequently, reducing vehicular emission.
In addition to that, vehicle tracking systems also reduces your maintenance costs, since it enables you to keep a check on the maintenance timetable and upcoming servicing projects. So as your fleet is kept well-maintained, they will travel along more efficiently, optimise fuel consumption and in turn will bring down the emission statistics.
2. Save Paper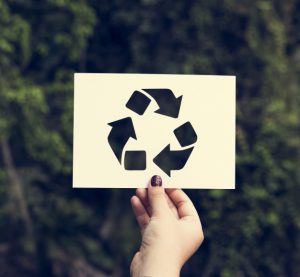 Fleet management is an extensive activity. It requires a lot of time, and an even more quantity of paper, if done in the conventional way. Employee logs, vehicle details, shipment information, delivery reports, all require a fair amount of paper to work with.
Having said that, your organisation can end up saving a lot on paperwork if a fleet management system is induced. The GPS tracking device can store all trip related information, taken by your vehicles. It can appropriately provide reports on the same: where the vehicle has been, when deliveries were dispatched, and when they reached the destination. Along with that, your employee log can also be done on the platform, with the start-stop time and trip updates.
Such integration of GPS tracker for cars will eliminate the entire process of keeping records manually, thus saving big on costs and the environment.
Also read: GPS Vehicle Tracker: 7 Reasons to Buy in 2019
3. Combat Idling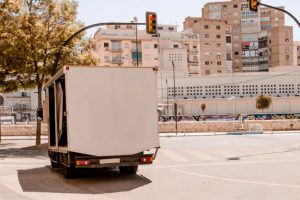 It is a known fact that the exhaust from diesel ignition is carcinogenic for humans. Rightly so, since diesel emission has substantial levels of harmful particulate matter. These particles are a cause for asthma, decline in respiratory function and in some cases, untimely death. And when your vehicle is on its way to deliver a consignment, you cannot account for the time it spent on idling. This is obvious, since you cannot quantify it without actually being present in the vehicle during the trip.
According to statistics, continual idling results in more particulate matter emission, if done for more than 3 minutes. This invariably leads to a lot more loss to the fuel than you can anticipate. With a vehicle tracker, you can easily stay steps ahead of this issue, by constantly monitoring driver behaviour. A GPS vehicle tracker will send notification to you immediately when your vehicle crosses the buffer time for idling.
In this manner, you can keep a check on which drivers indulge in unnecessary idling. Later, you can take proper measures to ensure idling takes place for the minimum time possible. Along with that, you end up limiting the contribution to air pollution.
4. Inspect Carbon dioxide Levels
In addition to location tracking and driving behaviours, a fleet tracking system also keeps you notified about fuel exhaustion and CO2 release. With this feature, you can ensure optimum utilisation of your fleet.
You can easily get carbon dioxide emission figures with a vehicle tracking system. With it, you can evaluate the performance of your vehicle, environmentally and operationally. And basis that, can take decisions about its upkeep or replacement, if required.
When you implement environment friendly policies within your organisation, it can have a significant impact on your business. Apart from monetary benefits, this will establish you as a green and eco-friendly brand. Further, this will also enhance the credibility of your company. This move will surely attract like-minded, environmentally conscious customer base and take your business to new heights.
Whether you run your fleet in small cities or major ones, it is important that proper measures are taken to safeguard the environment we live in.
Also read: Why Everyone Needs GPS Tracker System