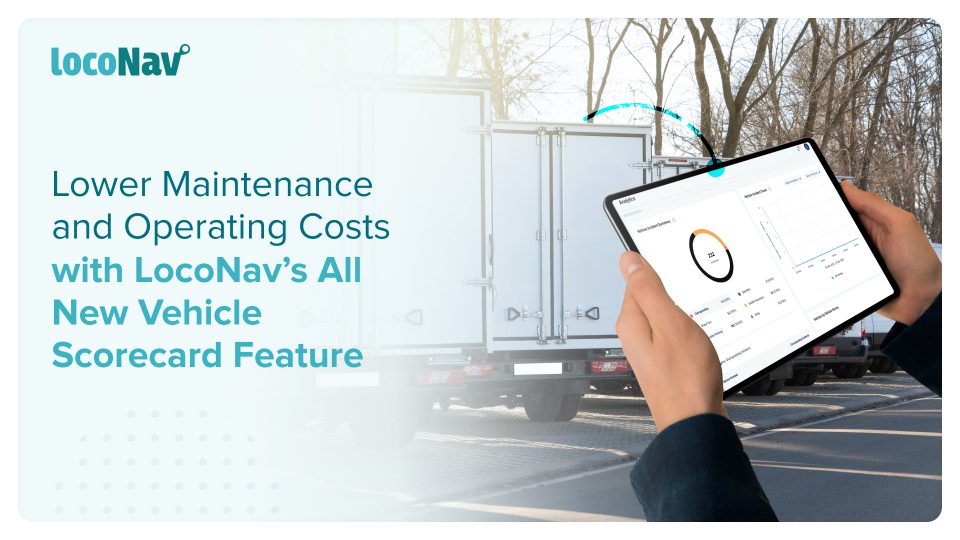 Lower Maintenance and Operating Costs with LocoNav's All New Vehicle Scorecard Feature
Fleet managers need to pull different data from different sources to run performance reports. Too many reports make it harder for them to get a complete picture of their drivers as well as an accurate assessment of fuel usage, which hinders their capacity to decide on the best course of action for the fleet and monitor driver activity.
The time spent on manual administrative procedures associated with fleet management can soon pile up. Fleet managers might sometimes spend the entire day analyzing every little alert generated by vehicles. And before you know it, the sun has set and you haven't even started on your quarterly planning. This is where Vehicle Scorecards prove useful.
Manage your fleet efficiently with LocoNav's Fleet Management Solutions!
WHAT IS A VEHICLE SCORECARD:
A vehicle scorecard is a powerful yet easy-to-use dashboard that identifies the monitoring gaps between driver and vehicle assignment and tracks drivers' behaviour which results in the reduction of fuel & maintenance costs. The Vehicle Scorecard ranks vehicles into 6 different categories: Overspeeding, Idling, Sudden Braking, Sudden Acceleration, Sharp Turn & Seat Belt Violation
KEY FEATURES OF VEHICLE SCORECARD:
With LocoNav's Vehicle Scorecard Module, you can:
Access drivers' data regarding over-speeding, idling, harsh braking, harsh accelerating, or not wearing seat belts while driving.
View the summary of the overall score based on the rank distribution.
Assess drivers based on the highest score for each category ranked within the bracket of (0-100)
Regularly monitor vehicles that are meeting the set score tolerances for each category.
Access customizable summary view & metrics based on vehicle type or driver segments.
Monitor 5 vehicles simultaneously.
WHY IS A VEHICLE SCORECARD IMPORTANT:
LocoNav's Vehicle Scorecard is a feature that is tailored to your business and is beneficial for:
Obtaining a 360-degree view of vehicle performance analytics offers key insights into vehicle safety and utilization.
Spotting fleet inefficiencies & getting a holistic view of fleet health.
Saving time with an automated notification system that alerts you in the event of violations.
Increasing driver safety and fleet management efficiency by using automated and up-to-date performance metrics.
Vehicle Scorecards are a handy functionality that provides organizations with the information they actually require. Fleet managers can now have real-time data available at their fingertips, which they can use to improve and track individual vehicle performance.
Please Note: Vehicle Scorecard is a gated feature. Reach out to your LocoNav Key Account Manager to activate it today!