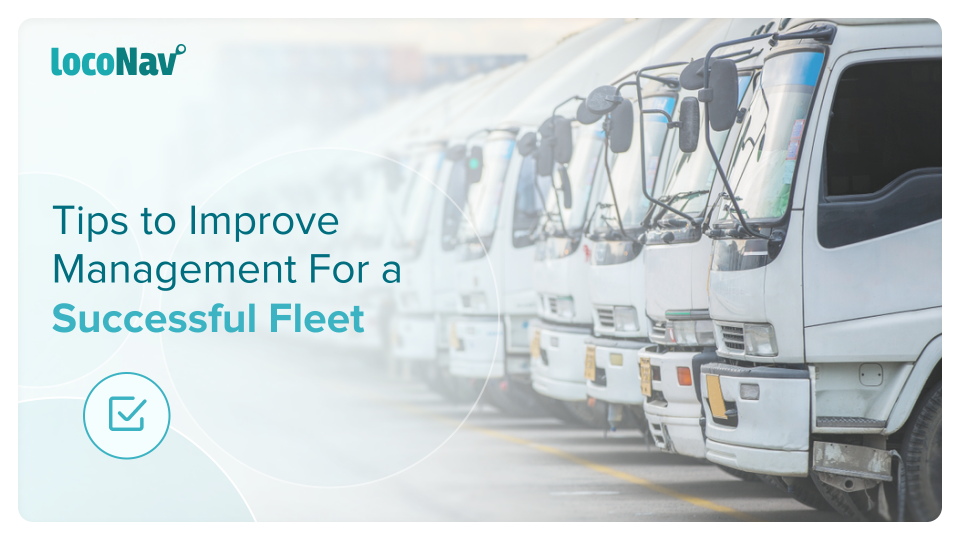 5 Efficient Ways to Improve Fleet Management
For fleets functioning in competitive marketplaces, even little sums of time and money can make or break a company's success. A car monitoring device alone will not suffice in this situation. Integrated fleet management systems, on the other hand, provide new ways to make your fleet more productive – and profitable.
Your company's success is dependent on the performance of your cars and their drivers. However, sustaining a high level of performance throughout the day is easier said than done.
Maybe you can afford a high-performance fleet for now, but how long will that last?
Challenges To Improve Fleet Management
Excessive Administration Load
The time spent on manual administrative procedures associated with fleet management can soon pile up. Fleet managers might sometimes spend the entire day just quoting and invoicing, assigning staff, and interacting with customers. Before you know it, the sun has set and you haven't even started on your quarterly planning.
Unexpected Maintenance Costs
Fuel expenses aren't the only thing on the rise. Repair and maintenance costs are also rising. This is primarily due to price increases in commodity components. If higher expenses force you to leave vehicles idle and out of service, you may accidentally erode client trust if work is canceled due to vehicle shortage.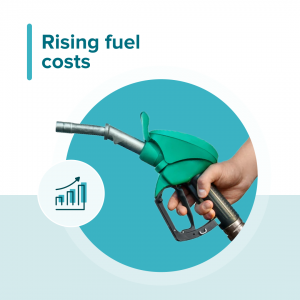 Rising Fuel Costs
Excessive fuel consumption can deplete your savings. Even today's efficient fuel spending may be insufficient in the future. Fuel prices have been rising for several years.
Fleet managers require a method to minimize vehicle allocation so that vehicles are not dispatched on unrequired trips. This usually entails improving supervision of vehicle sign-outs and trip reporting.
How To Improve Fleet Management?
The good news is that by making a few simple modifications to your fleet management processes, you may achieve significantly higher productivity, shorter downtime, and more cost-effective practices. It makes no difference if you manage a few trucks or a countrywide fleet. Here's how you can effectively improve fleet management:
TRACK EVERYTHING
If you want to improve fleet management and maximize fleet usage or make smart, educated purchases in the future, you must collect solid statistics about how your vehicles, drivers, and technicians are performing. Although you may want to preserve data relevant to your organization, there are a few common metrics that every fleet manager should be concerned with:
Fuel consumption: This includes filling dates and locations, as well as fuel type, quantity, and cost.
Maintenance: includes both scheduled and unscheduled repairs. Include information about the work needed, maintenance dates, the parts needed, the costs of the parts, and the labor expenses.
Buying and leasing: The agreement and warranty information for each vehicle acquired.
Utilization: Which driver is taking out vehicles, as well as the timing, date, and distance traveled. Make a habit of taking odometer readings.
Driver's license: Dates for licensing and certification
Driver performance: All accidents' dates, timings, locations, and nature. Keep a record of everyone that was involved and any insurance claim data.
OPTIMIZE FLEET UTILIZATION
Because of increased activity, inefficiencies are more likely to develop as a fleet grows in size. Unnecessary journeys will be made by drivers. Staff will try to sneak in personal travel.
Audit your logs on a regular basis to search for unnecessary trips. Communicate any issues to drivers so they are aware that you are keeping an eye on their performance.
Also, examine if you can make any changes to your driver checklists or recording that will help you avoid unnecessary trips in the first place. Did two distinct departments, for example, not realize they were deploying the same individual for the same job? Before signing out keys, have them double-check the staff assignments.
FOLLOW A STRICT MAINTENANCE SCHEDULE
You'd be shocked at how many drivers and managers put off vehicle maintenance. Vehicles are meant to last, but routine maintenance, particularly for your business fleet, should never be overlooked. 
There's a reason why it's recommended that you have your vehicles serviced every 6 months to a year. However, for fleets, each one must be inspected once a month or such. To be more specific, you should perform a maintenance check on any vehicle that has traveled between 3,000 and 5,000 kilometers before redeploying it on the road. 
You never know if a tiny problem will create severe damage later on. Regular maintenance might help detect underlying issues before they become costly fixes.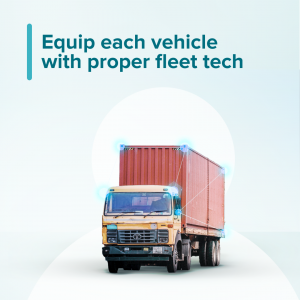 EQUIP EACH VEHICLE WITH PROPER FLEET TECH
There is much more to fleet management than buying a bunch of cars, assigning a driver, and setting them loose on the highway. Before a vehicle can be driven on the road, it must be equipped with all the necessary technologies. 
An ELD is the first gadget you must install. ELD is short for electronic logging devices, and it supplies you with information about the vehicle before, during, and after it was utilized. It will be able to track crucial data such as when the car was turned on for the first time, how many kilometers were traveled that day, and when the ignition was turned off.
That's just the essence of it; it also tells you tiny details, such as how the car was turned at a specific point in time. This allows you to know if the driver was driving recklessly.
ROTATIONAL FLEET USAGE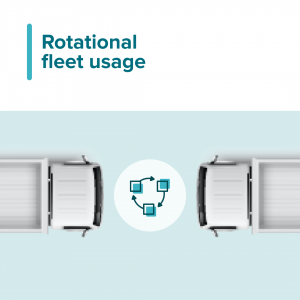 Vehicle rotation is something that many new managers fail to consider. This corresponds to the previously specified maintenance. Another major cause for routine inspection and maintenance is wear and tear. However, if drivers are constantly favoring specific vehicles, it is not being dispersed equitably. This can lead to disorganization, increased repair costs, and a rapid decrease in a car's lifespan.
Create a system for rotating which vehicles are dispatched to jobs. Alternatively, select a management system that can automate vehicle rotation for you.