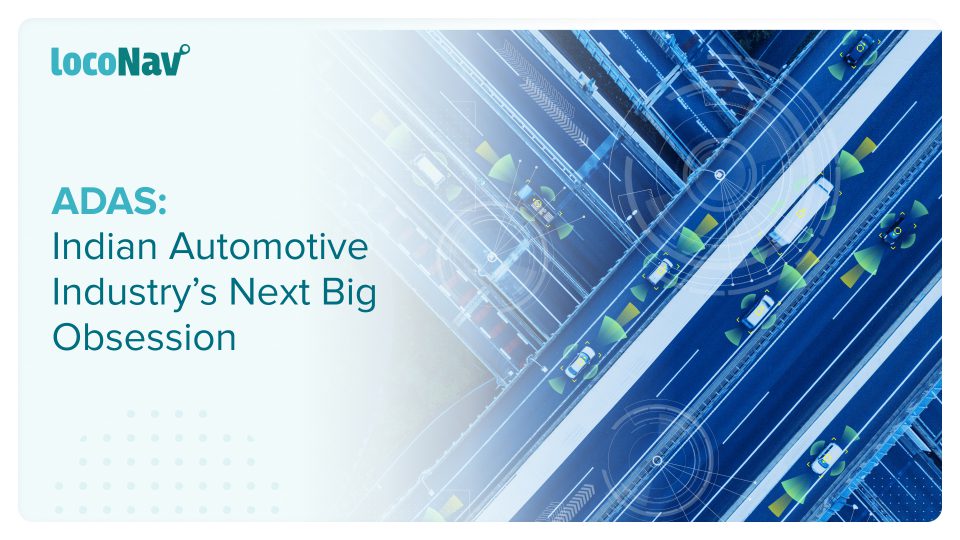 What is ADAS Technology & How is it Changing the Automotive Industry in India?
It only takes a couple of seconds: a quick call from work, a text message from your loved one, or a child or pet in the back seat diverts your attention away from the road at precisely the wrong moment, and before you know it, your car has driven several meters into the back of the vehicle that has unexpectedly stopped in front of you. Or it might have if your automatic vehicle emergency braking system hadn't detected the impending obstacle and applied the brakes in milliseconds.
While fully self-driving cars are still a ways off, the security influence of automatic vehicles is already being experienced. Automotive safety features that were once considered premium extras, such as adaptive cruise control or blind-spot monitoring, are becoming conventional as ADAS technology becomes more cost-effective to implement in vehicles and more models adopt it. Getting the obvious information out of the way, the meaning of ADAS is Advanced Driver Assistance System.
Now let's dive into the impact of ADAS Technology in the Indian Market.
Make your business more profitable with LocoNav's Telematics
What is the Need for ADAS Technology in the Indian Market?
The auto industry is working hard to make driving safer. Every vehicle in the world now has two cameras for advanced driver assistance systems. Cameras (front/surround view), radar (forward/backward-looking), or ultrasonic sensors are commonly used. In India, ADAS is still in its early stages. However, it is progressively picking up speed. The government's forthcoming safety regulations and increasing awareness will give this movement even more impetus.
Autonomous Emergency Braking (AEB) reimburses for insufficient braking by the driver. In an emergency, drivers either apply insufficient pressure or release the brake too soon, increasing the likelihood of an accident. AEB not only solves this question but can also significantly reduce stopping distances.
The Blind Spot Detection (BSD) system can detect this area, relieving the driver of much of the strain and avoiding potentially dangerous situations. The sensor detects the road area behind and next to the vehicle and warns the driver if there is insufficient space to switch lanes.
Another ADAS function that can be helpful in Indian conditions is right-turn-assist, which is useful when vehicles are parked at intersections, obstructing the view of oncoming traffic. It significantly improves the safety of turning off and provides welcome assistance to vehicle drivers, particularly in the complicated matters that commonly appear in urban traffic. Additionally, the safety function protects pedestrians and scooter riders.
How is ADAS your Vehicle's New Bestfriend?
It began small, as most things do. We started using cruise control to keep track of our speed. Backup cameras then appeared on our vehicles. We soon began to rely on sensors to assist us with parking. And now what? The Advanced Driver Assistance System (ADAS) sector is currently at Level 2+ autonomy and moving closer to Level 3, and demand for it is at an all-time high. The end goal, of course, is to transition to fully autonomous driving, when drivers can become just another passenger by taking their eyes off the road. Here are some of the key features that make ADAS your vehicle's best friend.
Lane Departure Warning
Lane Departure Warning Systems assist drivers in staying in their lane and reducing on-road collisions. If the vehicle begins to deviate from its lane, these systems create audio-visual alerts. Lane departure warning systems recognize patterned and solid lane markings using a small camera installed near the rearview mirror. When the vehicle begins to deviate from the lane without a suitable turn signal, this system sounds like an alarm.
Traffic Sign Recognition
A severe road accident can occur if a traffic sign is missed. Real-time traffic sign recognition (TSR) systems not only assist drivers in obeying traffic signals but also in obeying traffic rules. To detect on-road signs, traffic sign recognition systems in vehicles are outfitted with forward-facing cameras.
Forward Collision Warning
Forward collision warning systems are electronic systems installed in vehicles that alert drivers in the event of a forward collision with another vehicle or object on the road. Some forward collision warning systems can be integrated with adaptive cruise control systems to reduce vehicle speed when a vehicle in front is detected.
Adaptive Cruise Control
Adaptive Cruise Cruise Control (ACC) or Radar Cruise Control is a smart system that allows drivers to maintain a safe gap between vehicles while cruising and allows vehicles to quickly adapt their speed as they approach other vehicles. The system is integrated with the vehicle's engine and brakes so that when the system detects a vehicle in its path, it automatically decelerates the vehicle and allows it to reaccelerate to the set speed when the path is clear.
Parking Assistance
Parking assist systems are among the most widely used ADAS systems. Parking assistance systems typically employ ultrasonic sensors mounted on the vehicle's front and rear bumpers to detect obstacles while parking and sound an alarm. The system also includes a rear camera for visual aids to help while parking.
How are Cybersecurity Challenges Promoting the Adoption of ADAS Technology?
The functionalities of vehicles' advanced driver assistant systems (ADAS) have been expanded significantly with the implementation of novel sensor technologies and smart signal processing algorithms. Many different types of ADAS are used in today's vehicles.
These advancements have also increased the demand for more effective safety and security safeguard against cyber-attacks. As a result, automakers and Tier 1 suppliers are confronted with the issue of vehicular cyber security.
Automobile Manufacturers and other stakeholders are increasingly concerned about cybersecurity. It has far-reaching implications for vehicles connected to an IoT network.
To have a safe and secure ecosystem, automotive OEMs must deal with the challenges associated with the management of various aspects of cybersecurity such as computing systems, telecommunication networks, vehicle interfaces, data transfer, back end, cloud, and so on.
This can be accomplished by ensuring that the entire value chain linked with ADAS, from concept to end-of-life, is secure and in accordance with applicable regulations, guidelines, and industry best practices.
What Impact does ADAS have on the Indian Automotive Industry?
The shifting mindset of Indian consumers, from economy to safety and features, will be the driving force behind the largest wave of ADAS adoption in India. The regulators will also make a significant contribution. The Union Minister for Road and Highway Transport stated at the SIAM conference that the ministry is working to implement a mandate mandating Advanced Driver Assist Systems (ADAS) in all cars by 2022. If this statement is even partially implemented, manufacturers will need to develop an aggressive roadmap for introducing ADAS features.
While many manufacturers in India offer some stand-alone ADAS features in their vehicles, MG Motors' Gloster is the country's first Level 1 ADAS compatible vehicle. Adaptive cruise control, automatic emergency braking, automatic parking assist, blind spot detection, forward collision warning, and lane departure warning are all standard features on the MG Gloster. Because the Indian automotive market is highly competitive, and Gloster is the first car in the segment with these features, other carmakers are expected to quickly up their ante.
FAQ
What are the examples of built-in ADAS technology?
A few examples of built-in ADAS technology are:
Adaptive Cruise Control
Glare-Free High Beam and Pixel Light
Adaptive Light Control
Automatic Parking
Autonomous Valet Parking
Navigation System
Can ADAS be used in manual cars?
A few features of ADAS are available for usage in manual cars. They are:
Parking Assistance
Seat Belt Warning