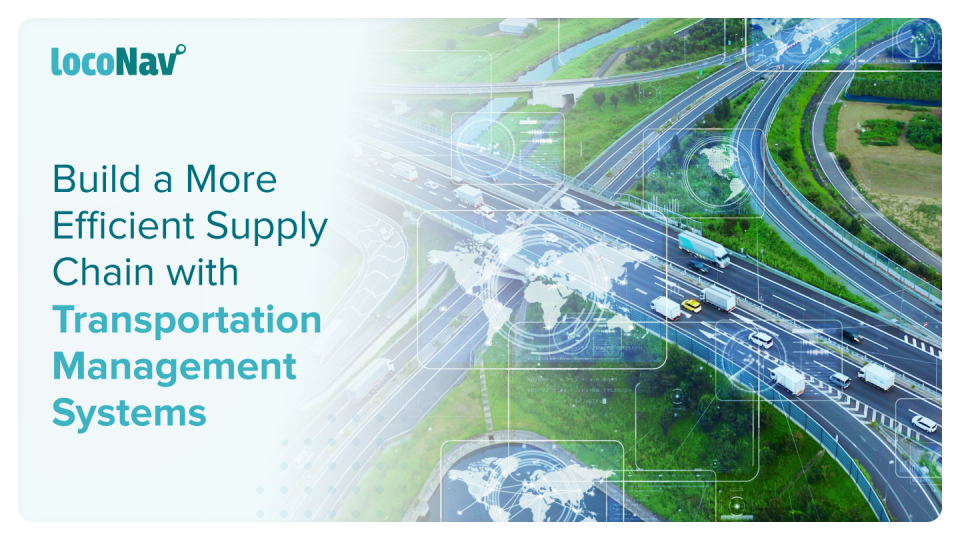 What is a Transportation Management System (TMS)?
Supply chain and logistic processes majorly rely on transportation, manufacturing, and storage. Transportation requires precise coordination between various transportation operations. That includes everything from delivery plans to carrier managing to shipment tracking.
Small businesses can manage operations using excel, messaging, and phone calls. When the workload increases it becomes apparent that spreadsheets are not adequate and that you need something more robust to oversee your transportation activities. This is where specialist technology comes in.
A transportation management system or TMS uses improved technology to assist organizations in planning, executing, and enhancing the movement of goods, both arriving and departing, while also making sure compliance and adequate paperwork. This type of technology is frequently integrated into a bigger supply chain management (SCM) system.
TMS gives insight into daily transport operations, trade compliance data, and documentation, and ensures the timely delivery of freight and goods. Transportation management systems make it simpler for organizations to manage and optimize their operations.
What makes the Transportation Management System important in 2022?
Transportation management systems in the supply chain management influence every stage of the process, from strategy and sourcing to logistics and system integration. You should use a transportation management system because:
Implementing a Transportation Management System accelerates the completion of critical tasks and allows businesses to allocate time to other elements of the business, helping them achieve more without shooting up costs.
The implementation of a TMS reduces the amount of time required to research carrier costs and book shipments.
Users can comprehend every element of their freight budget by funneling shipping data into meaningful reports and dashboards. Companies make smarter decisions based on available data to increase their operational efficiencies even further.
Real-time track and trace provided by transport management systems allow for more efficient asset management as well.
Challenges Transportation Management System (TMS) Solves
Although hiring skilled professionals for your fleet management is critical to efficient administration, the transportation business faces dozens of new issues on a regular basis, many of which necessitate the use of specialized technologies. Transportation management software (TMS) can assist in the resolution of a variety of challenges.
Inadequate Warehouse Operations
TMS will cut the amount of time you need to invest in warehouse management. You will get more time to devote to other warehouse tasks, enhancing the warehouse's overall efficiency and functionality. TMS will also eliminate logistical errors, which can obstruct warehouse operations.
Poor Customer Service
A company's effectiveness can be directly inferred from customer feedback. TMS can provide dashboards and reports to provide you with a thorough picture of how various elements of your business are performing. Knowing what works and what doesn't in your organization will make it simpler to improve your operations and delight your consumers.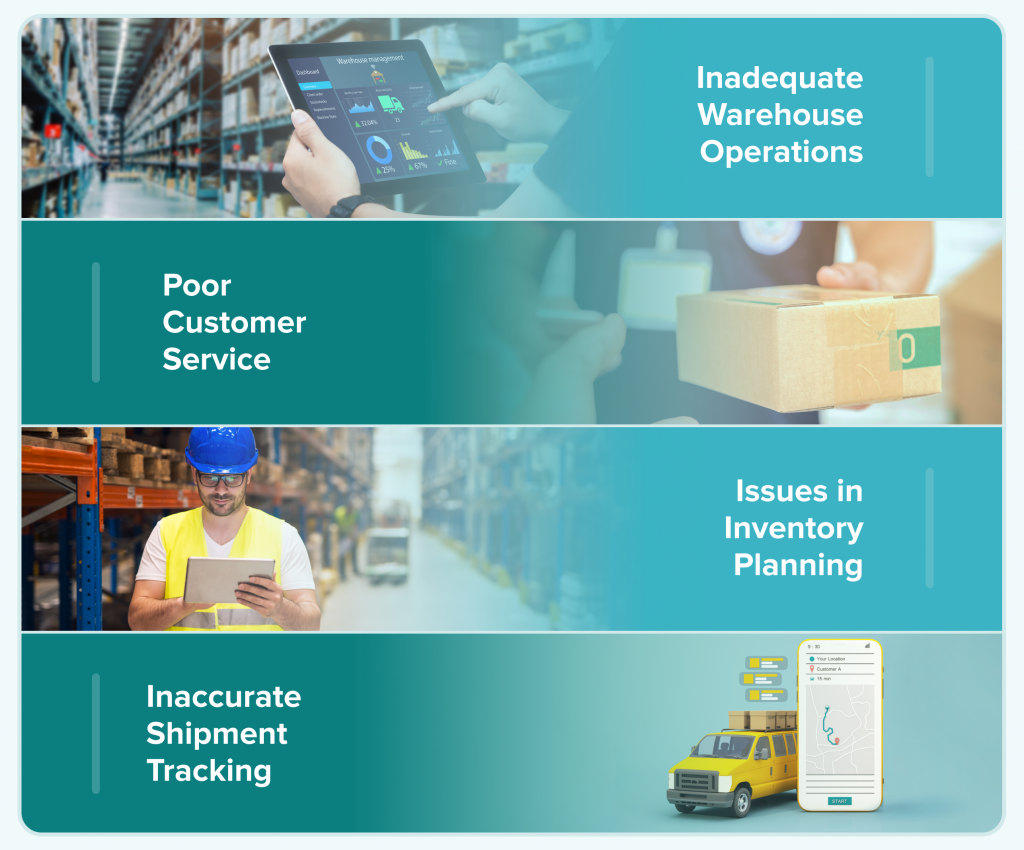 Issues in Inventory Planning
You will have increased faith that your clients will receive their shipments on schedule if you have a TMS. Knowing that your current shipments are taken good care of will allow you to devote more time to the inventory you have on hand. It is incredibly beneficial to be able to create an inventory strategy.
Inaccurate Shipment Tracking
Customer care and tracking can now have complete access to autonomous and up-to-date shipping information through a TMS with user-friendly modules available independent of the carrier. This team will help achieve optimal customer service quality and business perception since customer support will be able to provide timely progress reports to customers.
Reducing Freight Costs
A cutting-edge TMS that connects with regular corporate operations will tidy up your supply chain and will ensure that you always have full control over your distribution.
A proficient customer care team supported by a current TMS will eliminate the need to hire more people to complete the task.
How is the Transport Management System making Fleet Businesses More Efficient?
A robust and automated transportation management system's broad and deep visibility leads to greater efficiency in transportation implementation and scheduling, which results in improved customer satisfaction. This results in growing sales numbers, helping businesses grow as well. It is critical to have a system in place that will help you navigate through the complicated bits of transportation management keeping in mind what a fickle economical environment we live in.
FAQ
Who uses the transport management system?
Companies that are required to ship, move and collect items on a regular basis, such as manufacturers, Distributors, eCommerce businesses, and Retail establishments employ transportation management systems.
Are there any drawbacks of TMS?
Yes, there are a few drawbacks of TMS, which include:
Over time, organizations develop standards around procedures. To get the most out of your personnel and technology, you'll need to reevaluate your procedures and change your organization.
The fact that not all transportation management systems are created with the same capabilities or service models is one disadvantage. It is possible to wind up with a system that does not cover what you require or prices you excessively to unlock the function you require.
Is TMS suitable for small businesses?
Today's technology, combined with the integration of APIs, has made custom TMS setup straightforward, streamlined, and far less expensive. This flexibility and cost-effectiveness make it far easier for smaller businesses to create, integrate, and use on a daily basis.
How is TMS different from ERP?
ERPs offer end-to-end financial solutions, from budget planning to billing, and are utilized to develop a standardized process throughout the organization.
TMS delivers treasury-related services such as cash flow analysis and forecasting in several currencies.