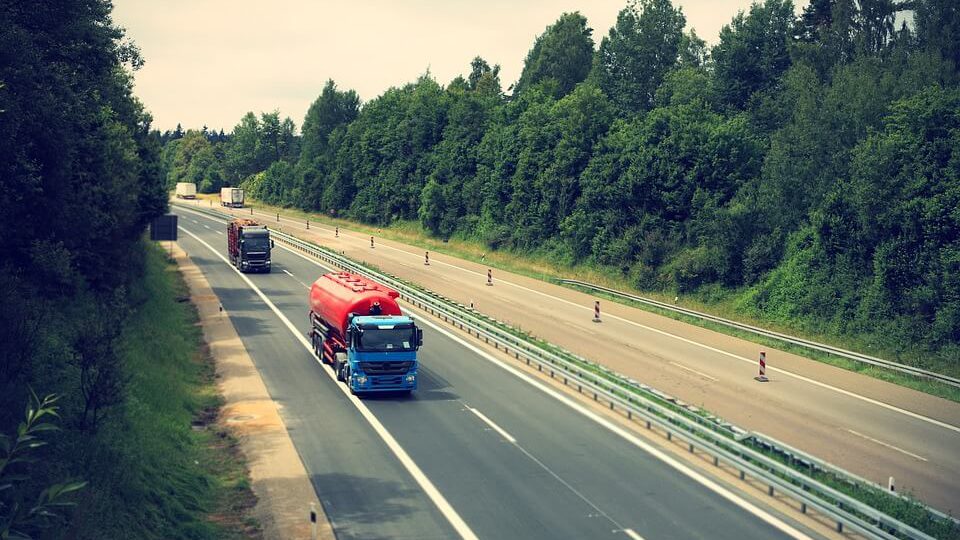 4 Ways To Avoid Reckless Driving For Your Fleet
It is a well-known fact that one of the major causes of accidents on the road are due to negligent driving. In India, statistics show that more that 90% of the deaths caused on roads is due to a reckless manner of driving. While safe driving practices must be followed by each individual that knows how to drive, it is even more important for fleet owners to ensure that their drivers are driving responsibly. The prime concern is for their own safety and for the safety of the cargo on board. In this article, we tell you 4 top ways to avoid reckless driving for your fleet.
What is reckless driving?
But first we will discuss what exactly is reckless driving. Reckless driving, also known as rash driving or negligent driving, is the practice of driving a vehicle with a blatant disregard for traffic rules and for the safety of passengers, pedestrians and property. When the driver is aware of the damage can that be inflicted to people or property, and yet continues to drive in a rash manner, he/she is termed as a reckless driver.
There are many consequences that arise out of reckless driving. For starters, it can be dangerous to the lives of people on board the vehicle, and for the people pedalling on the road. Along with that, it can cause serious damage to property and the vehicles involved. There are many penalties that are attached with reckless driving, leading to the driver losing their license, heavy monetary fines and in some cases, jail. Moreover, with a history of reckless driving, a vehicle owner can expect an increase in motor insurance rates, which can go as high as up to 87%.
Manage your fleet efficiently with LocoNav's Fleet Management Solutions!
In India, under the New Motor Vehicles (Amendment) Act, 2019, reckless driving can make you privy to heavy fines. Driving under the influence can have you paying Rs. 10,000 fine, or imprisonment of up to 6 months. Disobeying traffic laws by over speeding or rash driving can have you pay a fine of up to Rs. 5,000, or imprisonment of up to 3 months.
For fleet owners, such consequences are dangerous for their costs and their business. So it is of utmost importance that safe driving practices are followed at all times by their crew.
Also read: Top 6 Ways To Achieve Fleet Productivity
Also read: 5 Reasons Why You Should Invest in a Driver Management System
How to prevent reckless driving?
In order to prevent reckless driving, here are 4 ways you can implement for your fleet as a fleet owner.
Engage your drivers in a training program
It is important that you must hold regular training programs for your drivers to teach them about reckless driving and how to avoid it. They must also be made aware of traffic rules and regulations such that they can obey them. Along with that, drivers must be subjected to specific behavioural training such being mindful of not driving under the influence of alcohol or drugs and steering clear of road rage, which is one of the major causes of accidents on roads. They must also be taught the importance of time management, not spending time idling so that they don't have to rush in the end to deliver the consignment.
Utilise a fleet management system
Taking the aid of technology can easily help overcome the problem of reckless driving. A fleet management system gives you detailed insights into how your driver is handling the vehicle on the road. You can get instant alerts if your driver is driving beyond the permissible speed limit, or is idling. You can also then communicate with your driver to let them know whether they are breaking a traffic rule. Incorporating a driver management system within your fleet management software can increase accountability within your crew, and make them more sensitive towards obeying proper driving practices.
Regularly evaluate driver performance
Keeping a keen eye on how your driver is driving on the road is not enough. You must also perform regular performance evaluations to identify areas where your drivers are lacking and help them accordingly. Along with that, you can see the progress your drivers have made from the past and evaluate which employees need additional training or counselling.
Schedule trips appropriately
As a fleet owner or a fleet manager, it is important that you employ optimised trip scheduling for your fleet. With a distinct timeline that takes fast delivery and resting time for the drivers into account, you can prevent your drivers from driving under distress and fall prey to accidents. Moreover, a properly charted out delivery schedule will keep a check on your drivers driving recklessly, simply to make deliveries on time.
Quick read: What is Fleet Management: A Detailed Guide
Quick read: 5 Features of a Fleet Management Software That Your Business Needs
Download LocoNav App: Check National Permit Details for Your Lorry