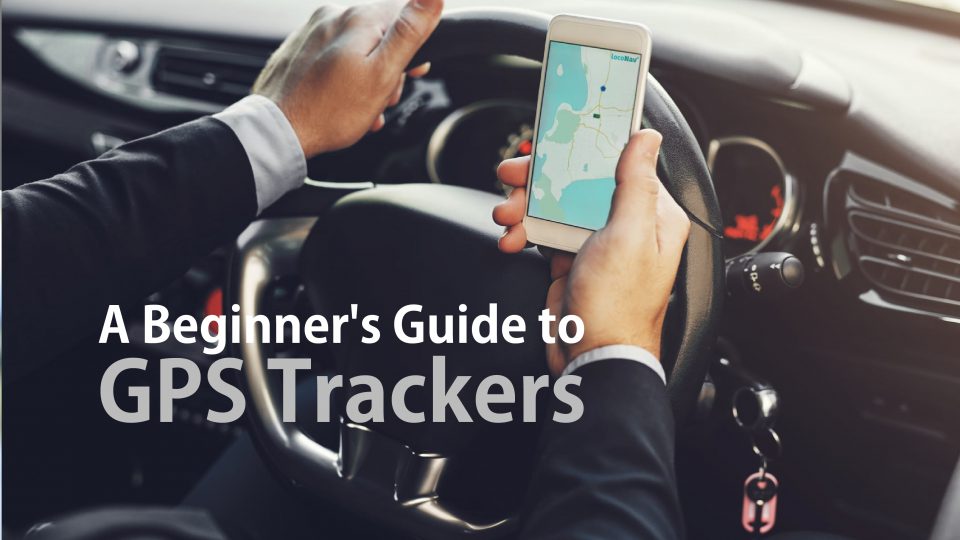 A Beginner's Guide to GPS Trackers
Introduction
Technological advancement has led to some rapid changes in the past few decades. The rise in transportation market is one of them. The reason is quite simple. As the world is moving at a lightning-fast pace and globalization is at its peak, we need technology that reduces the time frame while maintaining quality of service. So in order to aid you in this technological revolution, we bring to you our beginner's guide to GPS trackers in India.
Fleet management was introduced to manage and maintain this development.
The need for Fleet management is so marvelous that in just five years, Fleet management has grown more than double in the Indian market, which shows its necessity and the magnitude of its propitious services.
GPS Vehicle Tracking System
The soul of fleet management is GPS Vehicle Tracking System. That's not really surprising, is it? It should not be, since various industries need a vehicle tracking system.
Think of the GPS Tracker as a spy in fleet management. Why? Because if you can't locate where the problem is, how can you expect to find the solution?
The most beneficial aspect of a vehicle tracking system is that it offers the owner as well the manager a sense of relief. It would let you know the location of any vehicle, anywhere, any time. Whether it's your private car, your kid's school bus or your large fleet of vehicles, a VTS will make you aware of your possession and allow you to have your peace of mind.
It is also very impressive that you can install a GPS tracker for car with such ease. Also, the cost is affordable which makes it even more demanding. The need for a GPS based vehicle tracking system has exponentially increased over the years.
Whether we talk about the Indian scenario, or globally, every year, thousands of vehicles are reported as stolen. Some of these vehicles even contain very sensitive and highly valued packages. Apart from making you aware of the location, GPS also allows you to keep the vehicle safe and secure. In case of emergency, it will also help in recovering the vehicle.
Let's explore these amazing devices in detail.
What is a GPS tracker?
Global Positioning System or GPS is a technology used to locate the position of anything it's applied on. It can be a person or an object. But mostly, these are used in vehicles to track their exact location and stay updated with the vehicle performance and driving patterns.
The use of GPS is seen almost everywhere. From the armed forces to the SMBs which use delivery drivers, all of them use the tracker to get their work done efficiently. Moreover, modern vehicle tracking solutions have been upgraded to instantly alert in the event of an emergency as well be equipped with anti-theft facilities.
How does GPS Work?
The GPS Vehicle Tracker System is usually based on the GPS service but sometimes it's also based on the 'GLONASS'. It stands for Global Navigation Satellite System. And yes, as the name suggests, it uses space-based satellite navigation system.
When used in wide ranges, the tracker works through a network of satellites, using the above-mentioned GLONASS. Within these networks, the GLONASS transmits microwave signals to the GPS device.
The duration taken to receive this signal determines how far it is from the satellites. Hence, the GPS is capable to show the exact location of the vehicle, regardless of where it is.
Different Types of GPS Trackers
The fleet management services choose from a list of various vehicle tracking solutions available. They are widely classified into 3 categories –
1. Vehicle Tracker
Their global popularity is the outcome of the increase in vehicle theft over the years. But theft prevention isn't the only feature of GPS vehicle tracking system.
To ensure safety of children, parents and school management also use vehicle trackers.
Used by Small and Medium Businesses to track their delivery services.
Fleet Management uses VTS to observe and keep track of their vehicles.
Concerned parents use GPS tracker for cars to enhance the safety of their driving teenagers.

2. Personal Tracker
These are relatively smaller in size which makes them very handy to carry.
Also, they are very useful to keep track of babies, children and vulnerable old people.
They are equipped with an SOS button. In case of an emergency, it will immediately alert the tracker.
It can be used as a virtual perimeter since the tracker will be alerted as soon as the user leaves or enters the predefined area. This is very helpful for pets and small children.
3. Asset Tracker
Apart from the obvious, one of the occasional use of GPS vehicle tracking app is when they used to keep track of a valuable asset.
They are used as a safety measure when the equipment is expensive or valuable.
Additionally, these trackers are designed to be smart enough to not hinder the delivery process.
Benefits of the Vehicle Tracking System

As you can guess, the most common use of GPS vehicle trackers in India is in the vehicle industry. This is absolutely justifiable since they benefit drivers, owners as well as the managers.
Let's take a look at the valuable service provided by the GPS tracker for car:
a. Peace of Mind
Eventually, people are realising how important it is to have peace of mind to perform and deliver efficient results.
With GPS installed in the vehicles, the owners or managers don't have to panic constantly and lose their sleep over it.
Not only will the tracker update them with the location but the anti-theft feature will make it easier for them to recover the vehicle as well.
b. Employee Satisfaction
Efficient fleet management is a result of both employee and employer.
The vehicle tracker helps drivers to get a smooth ride and also the manager to keep track of the schedules.
This free flow of information leads to a healthy relationship between fleet management and employees. Click here to know more about monitoring employees with GPS trackers.
Therefore, as the manual workload reduces, employees' satisfaction increases.
c. Insurance Cost
A VTS minimizes the chances of theft which is a manager's or owner's worst nightmare.
So, as the risk of loss reduces, the cost of insurance reduces in parallel.
Moreover, fleet management improves road safety and hence minimizes road accidents, further reducing the cost of insurance.
d. Improved Customer Experience
The vehicle tracker makes it possible for the owners to get a real-time location of where their asset is.
The efficiency of a good fleet management system makes it possible for them to receive their cargo in time.
Not only does this ensure the scheduled delivery but also guarantees safety, all in all, making the customers satisfied and happy.
This is actually the most important factor which determines the growth of an organization. Better customer experience makes them come back which eventually, makes them loyal customers.
This not only benefits the business in terms of more money but also builds the reputation of the company. Satisfied customers always assist in growing the business.