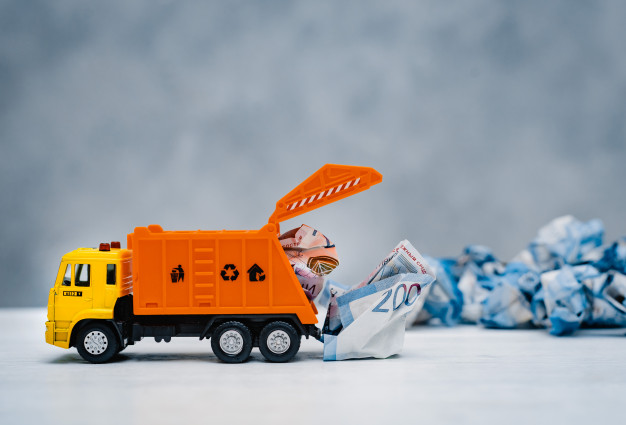 Cost Optimization: A Prudent Strategy for Fleet Managers to Address COVID-19 Impact
The COVID-19 pandemic has unfavourably influenced all aspects of the fleet industry. Considering the unpredictability created by the pandemic, fleet owners are required to have to reevaluate their business approaches while cutting down the costs and keeping their employees safe. Remote working, better route management, preparation for sudden incidents and cost optimization are some of the measures that have been implemented by the companies.
The current situation has created notable cost implications for truckers and fleet managers. To alleviate the revenue loss endured within the fleet industry, many fleet managers are executing uncompromising measures to help optimize the costs. This is a significant strategy even post-COVID-19 times, where there can still be risks and complexities impacting the business operations. Hence, it is imperative to think of cost optimization at a granular level to truly address the impact of COVID-19. One of the ways to reassess your business model is by calculating the total cost of your fleet.
The total number of vehicles in operation, repair costs, fuel costs, overhead costs, etc have an impact on the total cost of the fleet. This can be best explained by the following equation:
FC = [A + R/M + F + I/O] x #V
Here,
FC = fleet costs
A = acquisition expenditures
R/M = repair/maintenance costs
F = fuel costs
I/O = indirect/overhead costs
and #V = number of vehicles
It is illustrated that size of the fleet is a variable factor and primarily affects the overall costs. Of course, for better business efficiencies, rather than decreasing the size of the fleet, it is best to go for cost optimization tools to effectively manage other parameters mentioned above in the equation. Telematics and fleet management are proven to be great tools for fleet managers to overcome the impact of COVID-19 when it comes to economic forecasts.
With telematics, you can estimate a clear path using the tools to cope up with the ongoing uncertainty. Telematics devices have the power to support businesses in multiple aspects such as asset utilization, business integration, and safety. Thus, companies can retune and optimize costs to stay competitive and always on the top.
Manage your fleet efficiently with LocoNav's Fleet Management Solutions!
Vehicle fleet management solutions were not regarded as "essential", however, in today's competitive era combined with the crisis that COVID-19 induced, more and more companies are striving hard to deliver their best with lesser resources and comprehensive fleet management can help them achieve their objectives. Here are some of the ways through which telematics and fleet management solutions can help with cost optimization:
Accurate Estimation
Fleet owners and managers face quite a few challenges such as high fuel costs, tight profit margins and labour costs. The maintenance costs also keep fluctuating rapidly. The challenges have multiplied during the COVID-19 times. With telematics, truckers and/or fleet managers can optimize these costs effectively and accurately. Companies can analyse the total fuel usage, machine hours, labour costs and this analysation gives an upper hand. Telematics devices also help fleet managers identify how a single fleet is performing or if it is being used to the full extent or not.
With proactive preventative maintenance using telematics solutions, any long term issues with the higher repair costs can be avoided. Many times, fleet managers are not able to determine the costs precisely and here telematics makes the difference. After estimating the costs, it can also be shrunk accordingly for better cost management so that the profits aren't lost. The cost information obtained through real-time insights with telematics is very accurate and far better compared to the outdated paperwork that can show inaccurate quotes. Hence, an accurate estimation of total costs can lead to more profitable outcomes.
Decrease Premiums
With the COVID-19 pandemic and the global crisis, there is a need for drivers to work overtime transporting essential goods from one place to another. This can create tiredness or fatigue in them which is the most common reason for a road accident. While giving the drivers complete time to take rest is necessary, having an insurance premium is equally important. Insurance for both the drivers and vehicles is an inevitable part of the operating expense. The premium for drivers depends on their driving behaviour and any previous accidents or violations.
By utilizing telematics solutions, fleet managers can monitor the driver's performance that reduces unnecessary repair or replacements, risk of accidents and eventually skyrocketing insurance premiums. Infact, various insurance companies offer good discounts to fleet owners having a fleet management system installed. The unsafe driving practices can be analysed using telematics solutions and certain measures can be implemented to alleviate it which eventually reduces insurance premiums and also keeps the drivers safe on roads.
Maximize Refunds
During the tax season, taxpayers put in every effort to reduce the deductions or increase the refunds. Fleet companies go through multiple reports to maximise the claims in the fuel tax refunds. Telematics systems can be used by fleet owners to prepare more precise fuel tax recovery records and reports which can be then used to file for fuel tax reimbursements. In other words, telematics solutions can help fleet managers gather all the relevant information to create an excellent refund application.
The conventional tax refund process is very complex as it involves keeping a manual record for compliance. However, with the adoption of new technology, companies are now turning to automated fuel tax reporting. With a telematics system, fleet companies can have all the essential information in one place and this also simplifies the entire tax refund application process. Integration with a telematics system not only maximizes the refunds through precise data but also saves time that is spent on manual digging through paper files. The information gathered from telematics systems streamlines the reports, hence when it is the tax season, all the required details are at your fingertips.
Reduce Expenses
No matter what fleet size you own, controlling the fleet costs is a beneficial step. Fleet managers or truckers opt for telematics as an efficient way to manage their fleet. GPS vehicle tracking systems can reduce operational expenses especially during COVID-19 times when many companies have a limited budget.
From reducing fuel burn and expense to identifying the shortest possible route and decreasing the engine idle time, telematics can help in an array of ways to reduce expenses for better cost optimization. When properly implemented, a telematics system enables the fleet managers and trucks to have better visibility into various issues such as fuel consumption, maintenance, fault codes, safety, vehicle's health – all of which influences the total fleet costs.
Quick Read: How Telematics Can Improve Fleet Management During a Pandemic
Quick Read: The 5E Model of Fleet Optimisation