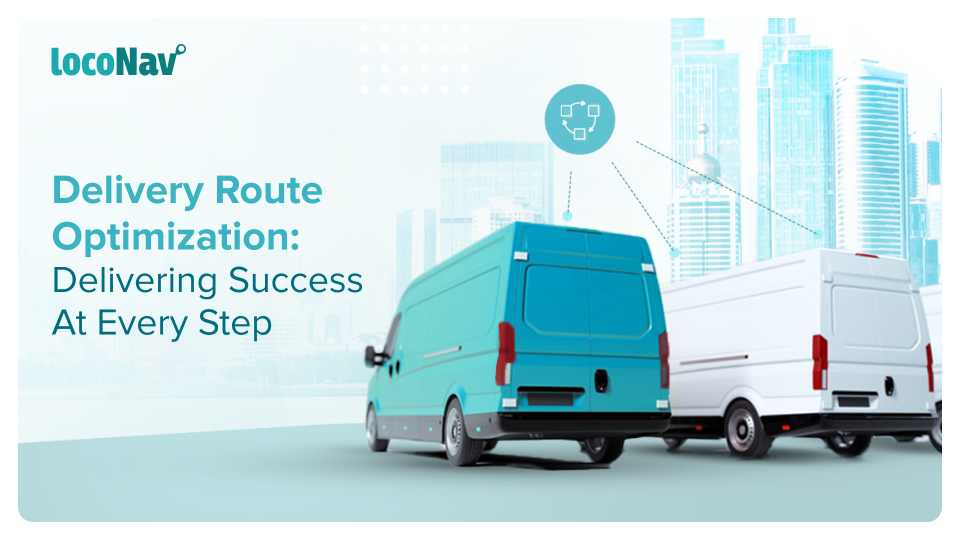 Delivery Route Optimization: Delivering Success At Every Step
With enormous order fulfillment and demand for quick delivery at scale, businesses that previously offered scheduled, multi-day delivery are trying to increase delivery speed and performance – all while keeping costs in mind. 
Balancing operating expenses with increasing volumes and less time to deliver begins with proper delivery planning, which includes knowing the optimum approach to use inventories, fleets, drivers, and fleet for optimum efficiency. This is why merchants and logistics service providers are competing for improved route optimization tools these days. Smarter, digitized delivery route optimization can not only guarantee an effective route each time but also provide the agility needed to grow your organization.
This blog delves into the various aspects of route optimization and the technologies required to deliver more orders in less time and at scale.
What is Delivery Route Optimization?
The process of upgrading delivery routes for greater efficiency and cost-effectiveness is known as delivery route optimization. Effective delivery route optimization assists firms in maximizing fulfilled orders or deliveries while taking into account a variety of factors such as driver scheduling, available hours, total stops, fulfillment estimates, and regulatory requirements. Delivery routing is about more than just determining the shortest from point A to point B; it's about figuring out the most efficient route for a variety of factors.
Whether you provide direct-to-consumer deliveries or work in a service industry where your experts visit clients' homes or businesses, route optimization is important to your organization.
Scheduling your drivers and specialists can be an expensive and time-consuming procedure, but with the appropriate tool, it can be automated, saving you time and money while enhancing customer satisfaction.
Why is Delivery Route Optimization Important for your Business?
Delivery route optimization assists you in excelling by creating delivery routes that are dependent on more than just distance. 
Advanced algorithms enable you to take charge of your shipments and guarantee that even the most complex requests are satisfied without skipping a beat with full route optimization.
Delivery route optimization offers a more fulfilling connection with your firm for your clients. When your customers have special requirements, route optimization tools take those requirements into account for more efficient delivery. 
Whether it's a specific delivery window or the need for specialized skills or gear, delivery route optimization assures that the delivery is planned with the appropriate driver and vehicle.
Delivery route optimization gives you control over the finer points. Almost everything has parameters that can be set. Vehicle weight limits, driving time, shift schedules, and other factors are all taken into account to instantly optimize routes to meet your demands. As a result, your company's routing becomes more efficient, allowing you to accommodate more deliveries throughout your day.
Furthermore, delivery route optimization gives you the flexibility you need to change on the fly.
When it comes to route planning, an unwell driver or a last-minute demand from a client can send you back to the chalkboard and force you to start over. 
You merely change the settings and receive your freshly optimized routes in seconds with genuine route optimization; it's that simple.
6 Ways Route Optimization Improves Delivery Experience
SAME DAY DELIVERY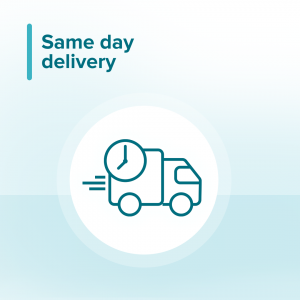 Customers value the ease and quickness of same-day delivery. In actuality, these are among the most critical parts of customer service. Buyers are willing to pay for it, which is fantastic news. The bad news is that it is a time-consuming procedure.
Fortunately, delivery route optimization software with routing features gives you at least two options. You can either plan ahead of time for same-day deliveries and allocate them to drivers working late shifts. You can even organize it on the go and assign priority deliveries to the best available drivers.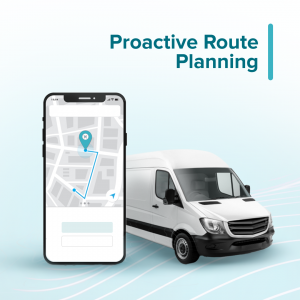 INSTANTLY LOCATE DELIVERY PARTNERS
It's easy to lose track of drivers once they've left for the day. If you don't have delivery route optimization software, you'll have to rely on dispatchers to keep track of deliveries.
That is why you will require a route optimizer. A dashboard that combines GPS monitoring and route management enables you to collect real-time position and status updates on your vehicles with ease.
It also enables you to:
Keep an eye on the arrival and departure times.
Verify the vehicle's location 24 hours a day, seven days a week.
View estimated arrival times.
Examine the difference between the expected and actual arrival timings.
Take a printout of the electronic proof of delivery.
ON-TIME DELIVERIES
Accepting an order ensures that it will be delivered on time. Allowing clients to specify their arrival time increases the pressure on you to arrive on time.
You can get there by efficient delivery route optimization. However, you cannot do it manually. Instead, automate the process to account for a variety of factors that affect timeliness, such as:
What day of the week is the deliveries scheduled to take place? (Will they come on Wednesday or Thursday?)
Time of day (do deliveries take place in the morning or afternoon?)
When are the deliveries scheduled (especially if they happen on a vacation or during the holiday shopping season)?
Congestion on the roads
Roadwork, road closures, or road shutdowns
Vehicle speeding up
IMPROVED SHIPPING ACCURACY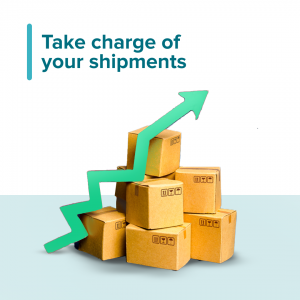 When it concerns delivery, precision is essential. Customers can lessen some of their concerns by communicating order confirmation and tracking URLs with one another prior to delivery.
But it doesn't stop there. Your staff must also be kept up to date. You must also make such data available on-demand to them.
Teams may access, check, and validate data at any time during the delivery lifecycle. This enables complete transparency throughout the procedure and accurate implementation.
EFFICIENT PICKUPS & RETURNS
Managing a delivery is a collaborative effort that necessitates active participation. At times, events occur that are beyond your control.
It's conceivable that your order will be delivered to the wrong address. It is conceivable that the consumer is not home. It's conceivable that the order was labeled incorrectly or was damaged along the way.
A lot of variables can contribute to return deliveries. However, not every operation is equipped to handle them. Thanks to GPS tracking, delivery route optimization software provides a detailed view of the last mile.
CUSTOMER SATISFACTION
If a customer has a negative experience, they will depart. It is critical to keep your customers happy. And the only way to do it is to cultivate a culture that values customers, provides exceptional service, and continuously surpasses expectations.
That's just the tip of the iceberg when it comes to delivery route optimization software and customer experience.