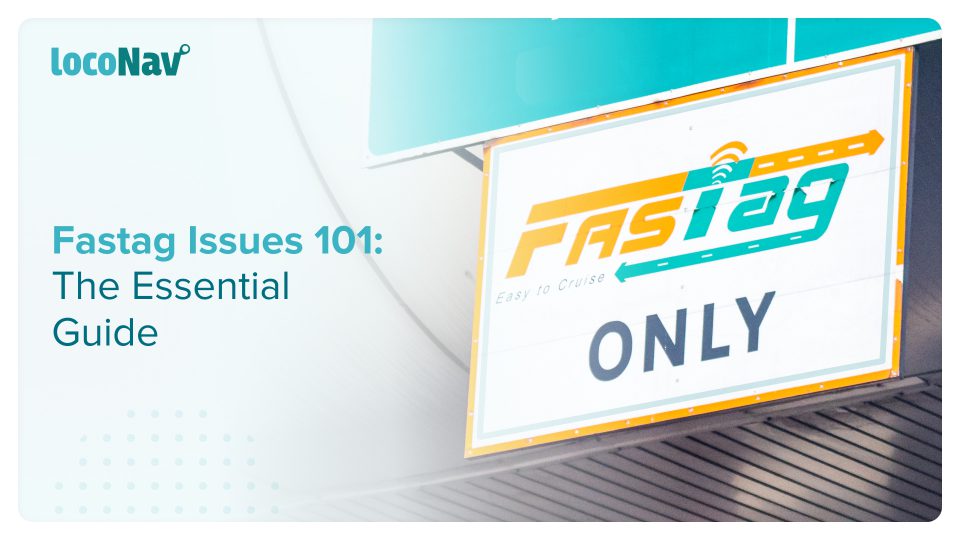 FASTag Issues in India (2022) – Learn how to fix them!
According to the World Traffic Index, Indian metropolitan cities are among the top ten most congested in the world. This is due to the long line of cars, lorries, and other vehicles on India's national roadways. As a result, India ranks among the top ten cities in the world in terms of traffic.
Toll gates are a major source of traffic congestion on national routes. Because all cars must stop every time they pass a toll gate in order to pay a set amount of money as a toll charge. The need for a FASTag is direr than ever.
As a result, it has become the primary cause of traffic congestion on national highways. And because traffic congestion on national roads has become a serious issue in India, the government of India has made it compulsory for all vehicles to activate FASTag in order to reduce wasteful gridlock.
In this blog, we will cover what a FASTag is, the key features of FASTag, FASTag issues, and how they can be resolved.
What is a FASTag?
FASTag is a sticker that gets fastened on the windshield of a four-wheeled vehicle to accommodate electronic toll collection across the country, thereby saving people's time and efforts in the long run. It is operated by 35 different banks in the country and is governed by the National Payments Corporation of India (NPCI) and the National Highways Authority of India (NHAI). This blog will explain how to activate FASTag in detail.
Key Features & Functionalities of FASTag
FASTag can assist you to save both time and money. At toll plazas, your FASTag is read by a tag reader, and the toll amount is debited from your bank account associated with your FASTag or your FASTag's prepaid wallet. This allows you to bypass waits and proceed through toll plazas without stopping, saving you time. This also enables you to save fuel by not having to wait in long lines to pay the toll.
You can concentrate on driving instead of worrying about exact change or cash at toll booths.
FASTag does not use paper because no receipts are swapped at toll plazas. Furthermore, because vehicles may pass through these plazas without having to wait in a queue, automobiles use less gasoline. This is beneficial to the environment.
When you pass through a toll plaza, the toll fee is withdrawn from your bank or a virtual wallet, and an SMS and email notification is delivered to your registered mobile and email ID informing you of the deduction. This might help keep track of how much money you've spent at toll booths. You can also review your FASTag accounts on the FASTag platform.
The online recharge feature of FASTag makes it even easier to use. You can charge your FASTag online using debit cards, credit cards, NEFT, RTGS, or even internet banking. All you really need is WIFI access.
FASTag Related Issues & Solutions
Since the system is new, it is prone to faults and setbacks. As a result, it's important to be aware of the difficulties that can arise when using FASTag. Here are some of the most common: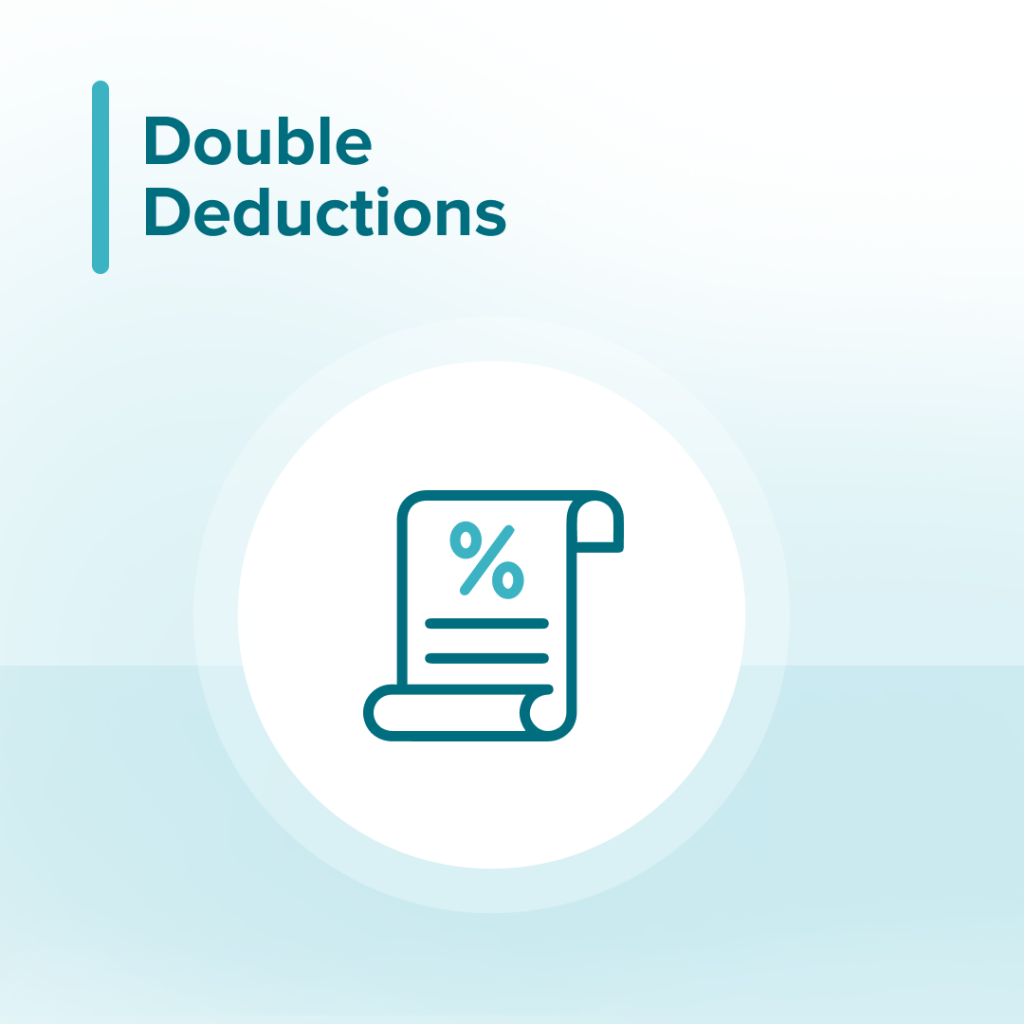 It is likely that the toll fee will be debited from your account twice. This is usually due to a technological error.
If you encounter such a problem, please contact us via customer service or request double-deduction reimbursement via the client portal. It's best to notify the issuing authority within 15 days of the transaction anomaly, as most systems will consider the relevant transaction error-free beyond that.
Issues with Customer ID, User ID, Wallet ID, Mobile Number Linked to FASTag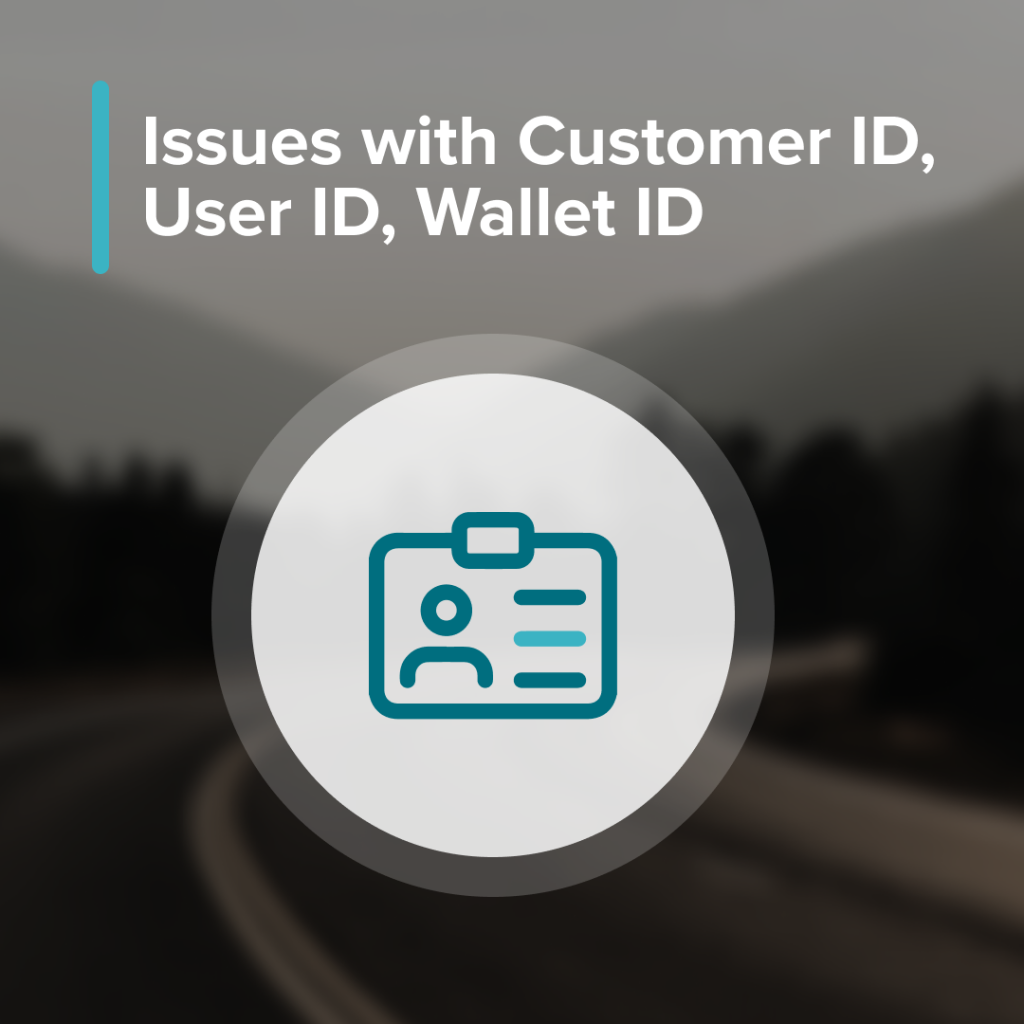 Use the vehicle number to find your FASTag Customer ID by following the procedures below.
To begin, go to the official site of your FASTag service supplier or issuing bank.
After visiting your FASTag provider's official website, go to the 'Contact us' area.
The customer service phone number can be found here.
You must call this hotline number.
Once connected, contact any executive of your FASTag issuer and explain your problem to him/her.
They will then want your vehicle registration number.
The executive will provide you with your FASTag Customer ID after learning your car number.
Single-Lane Operation of ETC & VIP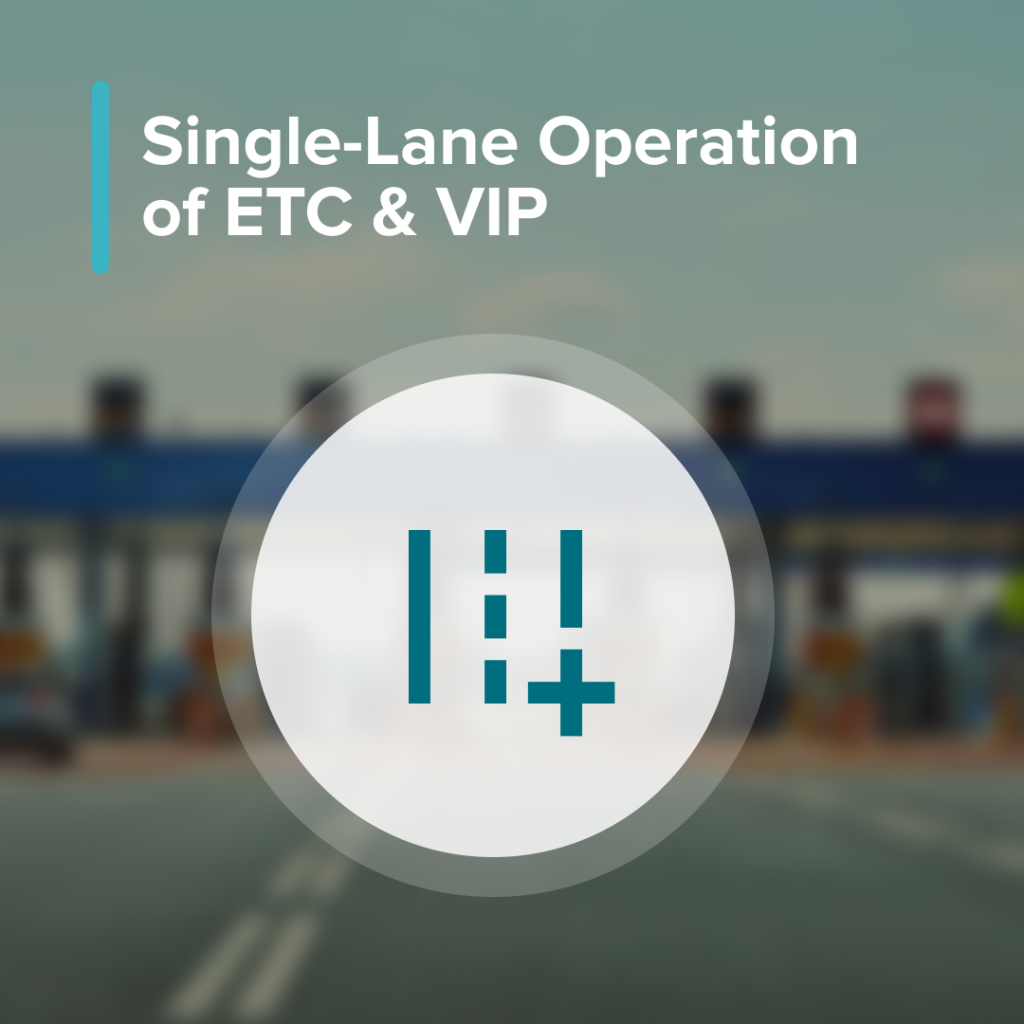 Every toll plaza should have a dedicated ETC lane. The lack of a dedicated ETC lane defeats the objective of FASTag by causing delays in the travel of FASTag users.
When introduced, the VIP lane of the FASTag aimed to provide a special corridor for government vehicles. It was later scrapped and the lanes were merged to avoid the impression of preferential treatment.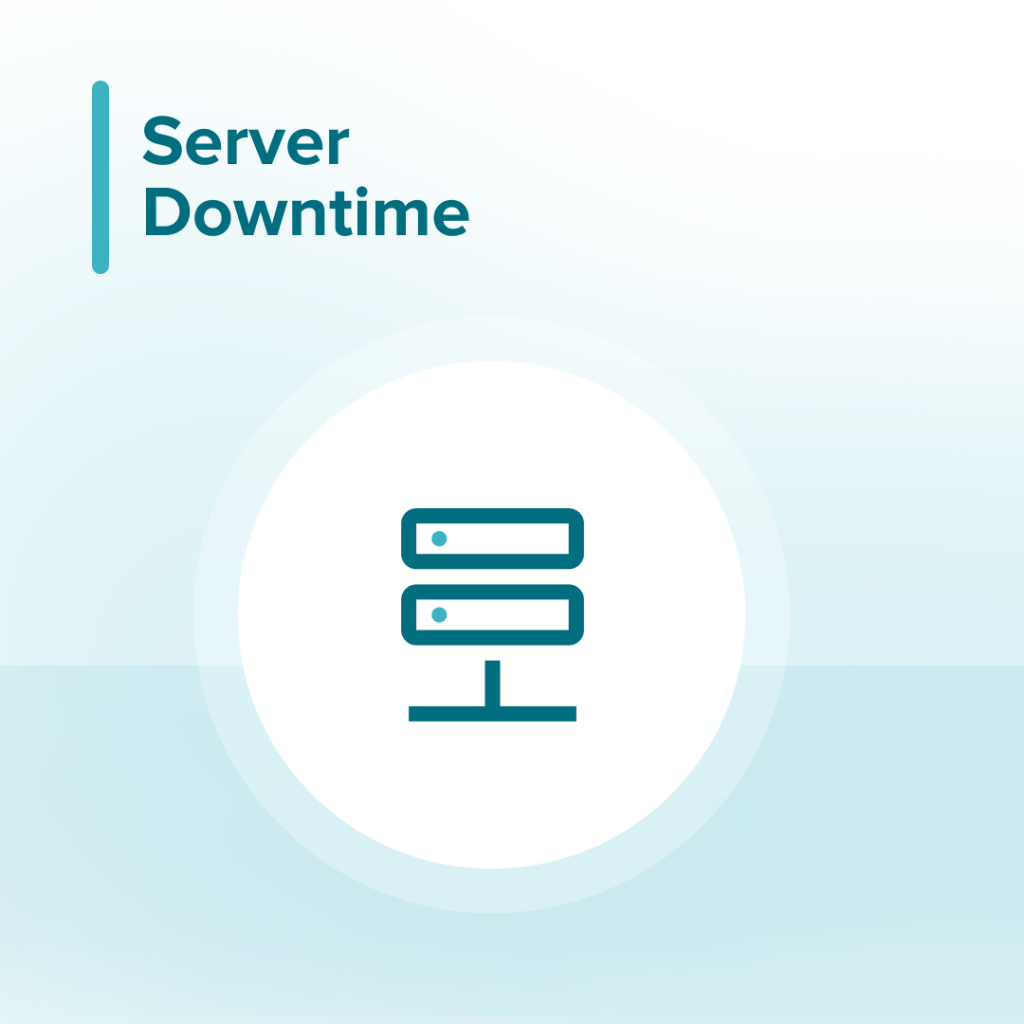 Check your latest SMS for your FASTag activity, which will show you your present FASTag balance. If you have the NHAI FASTag, you can also leave a message at the toll-free number +91-8884333331, which is open 24 hours a day, seven days a week.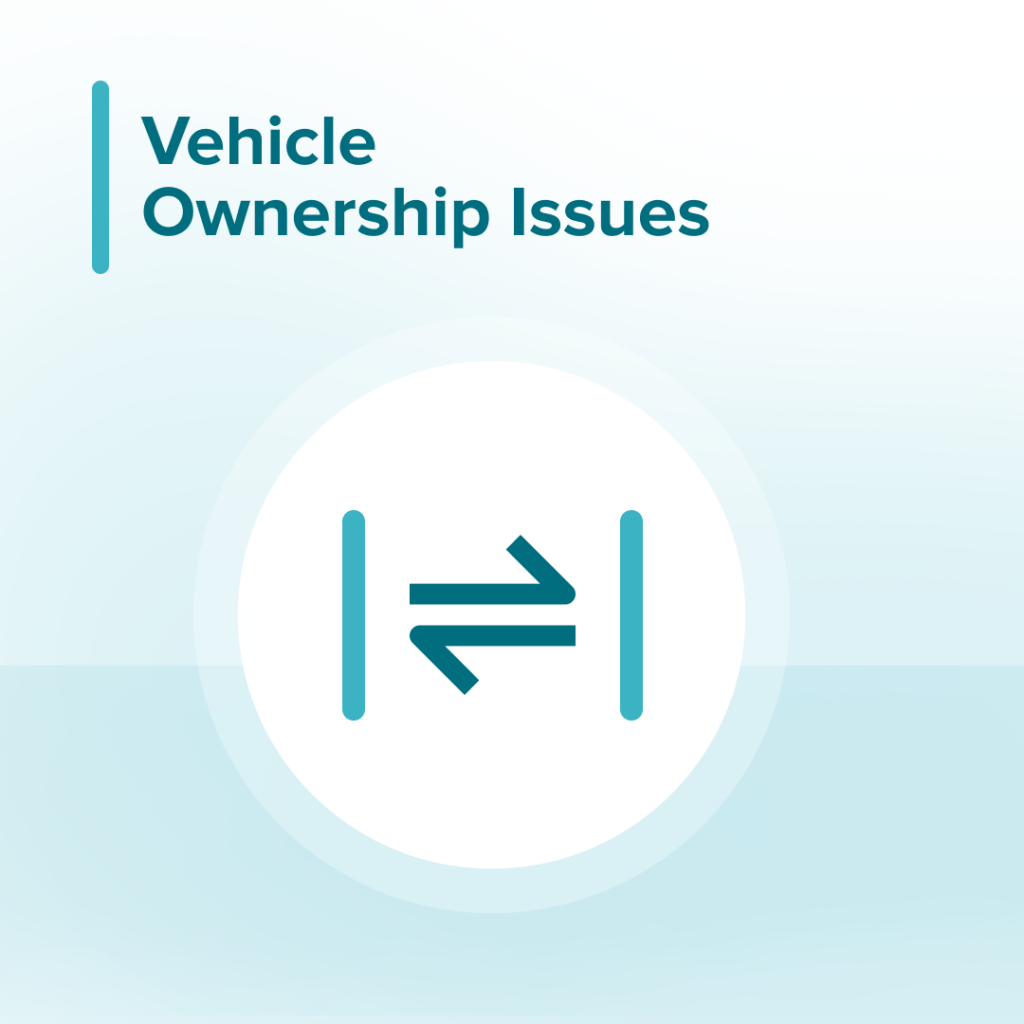 When dealing with car ownership difficulties, you have the choice of passing your FASTag if you do not want it canceled. You can transition your FASTag to the new owner using the same procedure you used to cancel it. This time, instead of canceling, you must select the transfer option.
When transferring it, the new owner's information must be shared with the issuer. The FASTag will be associated with the new account after the process is completed.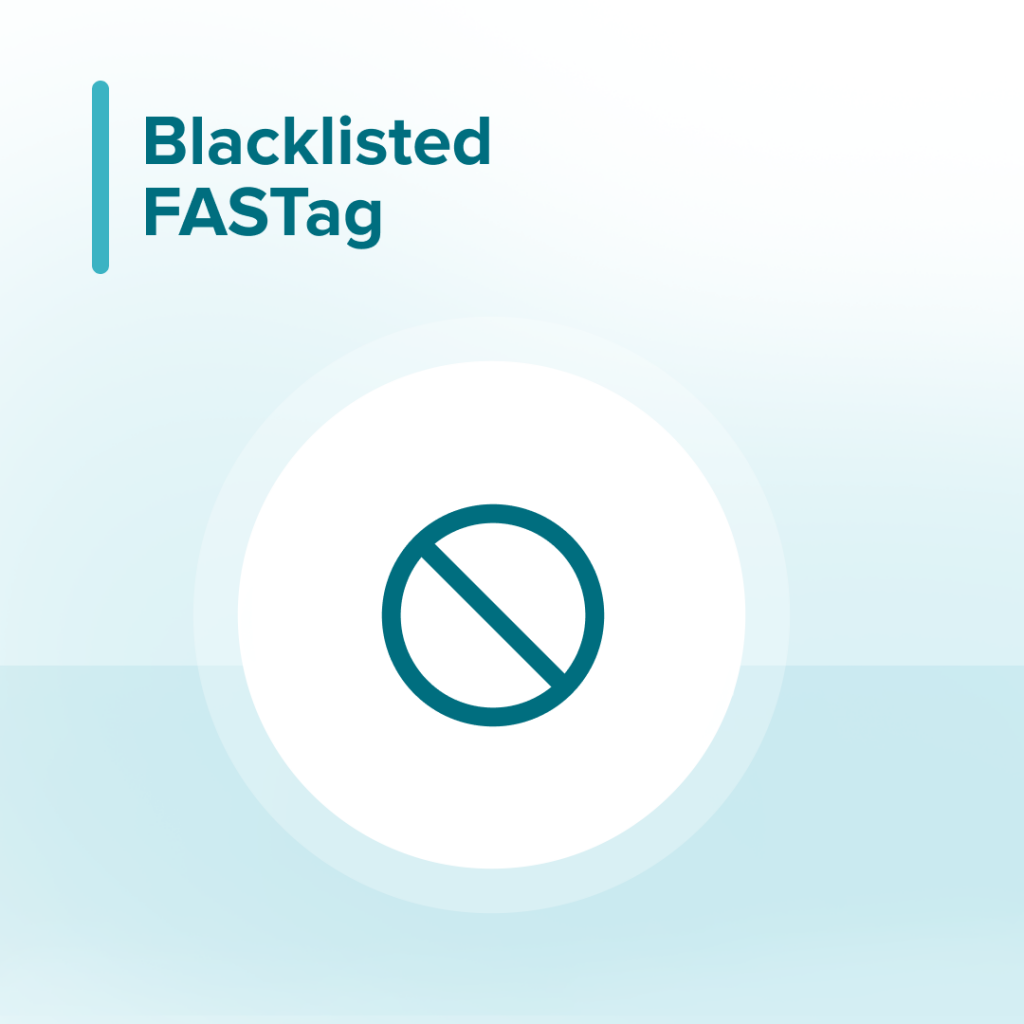 When a FASTag does not have the required minimum balance, it is blacklisted.
Simply recharge it with enough money to bring it above the minimum threshold limit. When the amount exceeds the minimum, FASTag is automatically removed from the blacklist.
Helpline Numbers of FASTag Issuing Banks
If you have any problems, you can contact the FASTag issuing bank's helpdesk. The customer service numbers for major banks are shown below.
| | | |
| --- | --- | --- |
| S. No. | Issuing Bank | Customer Care Helpline No |
| 1 | Axis Bank | 1800-419-8585 |
| 2 | ICICI Bank | 1800-2100-104 |
| 3 | IDFC Bank | 1800-266-9970 |
| 4 | State Bank of India | 1800-11-0018 |
| 5 | HDFC Bank | 1800-120-1243 |
| 8 | PayTM Payments Bank Ltd | 1800-102-6480 |
| 9 | Kotak Mahindra Bank | 1800-419-6606 |
| 10 | Syndicate Bank | 1800-425-0585 |
| 11 | Federal Bank | 1800-266-9520 |
| 12 | South Indian Bank | 1800-425-1809 |
| 13 | Punjab National Bank | 080-67295310 |
| 17 | City Union Bank | 1800-2587200 |
| 18 | Bank of Baroda | 1800-1034568 |
| 19 | IndusInd Bank | 1860-5005004 |
| 20 | Yes Bank | 1800-1200 |
| 21 | Union Bank | 1800-222244 |
FAQ
How do I file a complaint about FASTag?
If the FASTag is not accepted at the toll plaza, the customer should phone the 1033 toll-free hotline and file a complaint. The NHAI (Government of India) has established a 1033 call center for all highway assistance, including FASTag.
How do you replace a broken FASTag?
If you lose or destroy your FASTag, you can acquire a replacement by calling the issuing authority's toll-free number. Your new FASTag will be delivered to your registered address.
Can FASTag be used without stickers?
No, if the toll equipment cannot read the FASTag in your glovebox or center console. You may face the nuisance of a police vehicle pursuing you, or you may receive a bill with fines for failing to display it.